iran: woman, life, freedom زن، زندگی، آزادی Term 1
Saba Vasefi, Gelareh Pour, Shokoofeh Azar
Moderated by Kylie Moore-Gilbert
Iranian-Australian women give an inside look at the woman-led revolution in Iran, the power of protest, and how Australians can be allies at this incredible moment in history.
Sydney Opera House will be offering two talks from this year's All About Women Festival free and on-demand to schools across Australia.
Suitable for Stages 5 - 6
This program is recommended for Years 9 - 12.
Run time
The duration of this event is 1 hour.
Event duration is a guide only and may be subject to change.
This event is free for Australian high schools
This program is available free of charge to all Australian high schools. Schools can watch via YouTube.
In English 
Auslan interpreted and live captioning available
Auslan interpretation service is provided for audiences who are deaf and use Australian Sign Language (Auslan). Experienced Auslan interpreters will be displayed in the corner of the screen to translate what the speakers are saying into Auslan. The talk will also be live captioned. 
Woman, Life, Freedom: a revolutionary manifesto that stands for intersectionality, for the right to life and humanity.

Dr Saba Vesafi
exploring the unstoppable power of women and protest
Mahsa Amini, a young Kurdish-Iranian woman, died in police custody after being arrested by Iran's morality police. Her death ignited protests across the country, with thousands of women and girls burning their veils and cutting their hair in defiance of the regime. The unrest was met by severe crackdowns, violence and even execution. Join us to hear from Iranian-Australian women as they tell us what the future for women and all Iran might look like. Together we will explore what role Australia has played - both in the treatment of refugees and in advocating for human rights - as well as how the diaspora and their allies can help. This unmissable panel will be followed by a gorgeous musical set by Gelareh Pour.
Presented by Sydney Opera House
more about
Gelareh Pour
Iranian-born, Persian Kamancheh and Qeychak player, singer, songwriter and Choir director Gelareh Pour (she/her), studied her BA at the Art University of Tehran's conservatorium, and her Masters of Ethnomusicology at The University of Melbourne. Gelareh released her debut album 'Tanin-e Melbourne' in 2013, and her third full-length album, MNMM, on Nov 2018. Gelareh's group Garden released their latest record in May 2020, during Melbourne's lockdown. This album is both audio and video, recorded live at Melbourne's Bakehouse Studios.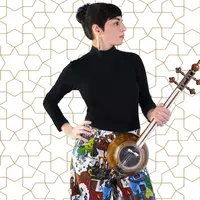 Dr Saba Vasefi 
(she/her) is a multi-award-winning journalist scholar and poet. She teaches at the University of Sydney, Macquarie University and University of Canberra and writes for The Guardian on the narratives of displacement. Saba is the Red Room Poetry's Writing in Resistance editor. Her report on the gendered harms of detention won the Premier's Multicultural Communications Awards. Her poems have appeared in various journals, including Transnational Literature, Wasafiri Magazine of International Contemporary Writing (UK), Cordite Poetry, Australian Poetry, and the Art Gallery of NSW. She is the chief editor of Borderless, A Transnational Anthology of Feminist Poetry. She was twice a judge for the Dolatabadi Book Prize for the Best Book on Women's Literature and Women's Issues and the BR4R Seeking Asylum Poetry Prize. Saba is a member of The Women in Refugee Law Network in the UK, an honorary advisor for the Indigo Foundation and an honorary member of the Independent Scholars Association of Australia Inc.
Her documentary films have been screened by the BBC, the UN, Amnesty International, Copenhagen Film Festival, the Seen and Heard Film Festival, the Human Rights Film Festival, the Exile Films Festival, and at UCLA among many other special screenings around the world. She was a member of the Committee of Human Rights Reporters and also worked as a researcher for the International Campaign for Human Rights based in New York. Her op-eds are published by outlets such as the BBC, Associated Press, Daily Life, SBS, BuzzFeed, The Sydney Morning Herald and The Age.
Shokoofeh Azar
(she/her) is an exiled journalist and refugee living in Melbourne. She is the author of the Enlightenment of The Greengage Tree, which has been nominated for the Booker International Prize, Pen, Stella Prize and National Awards. This story is based on the true story of the Executions of Summer 1988 in Iran.
She has just finished her second novel, The Goukaran Tree of Our Kitchen, based on the true story of The Chaine Murderer of the Islamic Regime of Iran.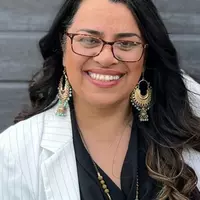 Dr Kylie Moore-Gilbert
(she/her) is a British-Australian scholar of Islam and the Middle East. In 2018 she was detained following a visit to Iran to attend an academic conference and served more than two years of a ten-year sentence before being freed in November 2020 in a prisoner exchange deal negotiated by the Australian government. She is the author of the 2022 memoir The Uncaged Sky.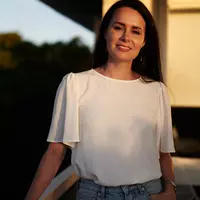 Frequently asked questions
All you need is an internet connection! Schools can connect through Youtube in an internet browser however works best for your students (as a classroom or on individual computers).
The viewing link will be emailed to you in advance of the event. 
If you require technical assistance with your video conferencing facilities, contact your schools' tech support or alternatively contact our Creative Learning team on 02 9250 7770.
Click on the link for your preferred session time. If it is the first time you have used DART Connections you will be required to set up a username and password. 
Please note that DART connections is the booking platform for all of our sessions and you will need to book here even if you are not a NSW or DET school.
Once your booking has been confirmed, our team will be in touch with relevant dial in details and to address any technical questions you may have.
Our on-demand program, including performances, workshops and talks, are available for a minimum of 10 days after the premiere. This gives you greater flexibility to watch at a time and date that's convenient to your class. If you would really like to attend outside of the event dates, please contact the Creative Learning team on creativelearning@sydneyoperahouse.com and we will try our best to accommodate you.
You don't need to do anything! If you can no longer attend our on-demand program of events, book in for another on-demand event at a time that suits you better.

If you would really like to attend outside of the event dates, please contact the Creative Learning team on creativelearning@sydneyoperahouse.com and we will try our best to accommodate you.
Once your booking is confirmed, our Creative Learning team will send you an email with all the details to prepare for your session. 
To ensure your students get the most out of the experience, a Teachers' Resource Pack is available for most programs. We recommend using these resources in advance of your digital excursion.
For the Digital Talks Program, your students can record their questions for the speaker and send them to us in advance of the talk. The details of how to do this will be emailed to you by our Creative Learning Team. 
As the program is non-interactive, you can book for as many students as you like - a whole school booking of 500 or a single home learner - all are welcome and can be accommodated!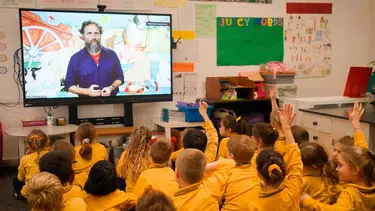 Interactive Digital Workshop | Early Stage 1 - Stage 1 | Our most popular workshop explores the structure and stages of a narrative with a live facilitator, while encouraging the development of original, imaginative story ideas.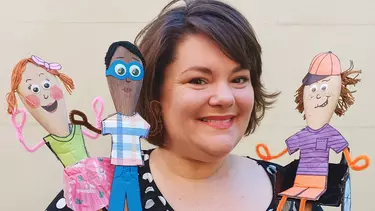 Accessible Workshop | All Ages | Using drama making techniques, students explore ways to manage new experiences and situations.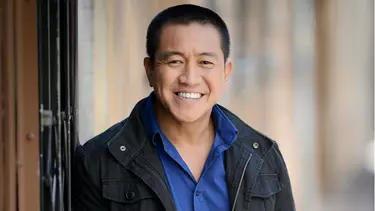 Digital Talk | Stages 1 - 4 | Join us for this interview with Anh Do, author of some of your favourite titles like WeirDo and Little Refugee. Our host speaks to Anh about his creativity and inspirations for his work, his career, his popular and new titles and answers questions sent in from students.