A Guide to UnWrapped October - November 2022
Captivating shows and diverse stories from the independent artists of UnWrapped
UnWrapped is back with a program of captivating visions and true artistry from some of the finest independent Australian creators, curated by Sydney Opera House Director of Programming Fiona Winning. Here's your handy guide to this exciting new program.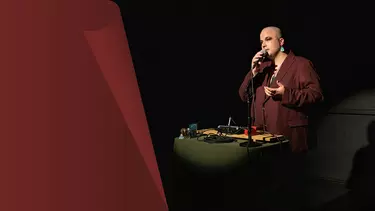 What to expect?
A one-person show from non-binary artist Daley Rangi exploring the intersection of queerness and culture. Daley uses a voice processor, microphone and loop pedal to unearth the shadowy events of one fateful night among many, creating a story of sound unfurling around the audience.
You'll like this if...
If you appreciate thunderstorms, mountains, disco, high heels, or Kae Tempest. As one reviewer said, "it's a bit of a scary ride, but the view is beautiful, and Rangi will keep you safe".
From the artist
"Audiences are invited to leave their preconceptions of storytelling at the door, and to listen deep and generously. To laugh, to cry, to reflect, to remember. Takatāpui doesn't exist without the resistance and resilience of countless ancestors and kin. It's a work about trauma and memory, those rivals. Trauma is complex and healing is complex. Takatāpui is a work of truth, and, sometimes truth hurts. This show is a flame in the dark, a reminder that gender is still an endless game of survival for many, an intangible paradox of joy and rage, violence and freedom."
-Daley Rangi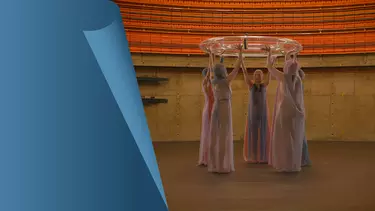 What to expect?
A film screening following Sydney-based dancer and choreographer Angela Goh's Sydney Opera House residency during the Covid lockdown of 2021 and repurposing the (now retired) acoustic reflectors that hung in the Concert Hall, reimagining what other meanings they might take on now they are no longer functional.
You'll like this if...
You ever sat in the Sydney Opera House Concert Hall beneath the iconic acoustic reflectors that were referred to as clouds, discs, flying saucers, or donuts.
From the artist
"Each person will take away many things, probably all different from person to person. For me, it is not so important what they take away, but that they have been taken away - to other worlds or times, suspended in a surreal place that is outside of the reality that they stepped out of and will step back into afterwards. The Concert is an odyssey, and one comes away from it with no souvenirs, but a transcendent sense of having been on an epic journey."
-Angela Goh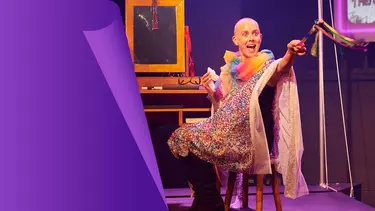 What to expect?
This is an intimate and uplifting show by multi-award winning writer and performer Stace Callaghan that celebrates transitions of bodies, stories of gender, sexuality and spirituality. In a world where political debates often demonstrate a strange fear of personal change and transformation, Queer as Flux sets out to show that, really, we're all constantly in a neverending state of flux.
You'll like this if...
Envision the lovechild of Hannah Gadsby's Nannette and Bo Burnham's Inside on testosterone and recently diagnosed with ADHD. Then imagine they've been raised by RuPaul and David Attenborough. Now add someone whose preferred foreplay is wordplay and favourite dick is the dictionary and you have 70 minutes that's as Queer as Flux!
From the artist
"Ever wondered what it's like to live in a body that doesn't match who you are?
With the help of their activist Drag Queen Fairy Godmother alter-ego 'Polly Tickle' and two wise old whales, multi-award winning and critically-acclaimed Australian trans actor Stace Callaghan playfully unpacks the complexities, vulnerabilities and universalities of transitioning in a world obsessed with binaries and fixing what isn't broken. Expect a witty, highly-physicalised, life-affirming celebration of fluid identities and changing family dynamics that highlights the commonalities at the core of all beings. Not just a show for LGBTIQ+ communities - Queer as Flux inspires, unites and entertains."
-Stace Callaghan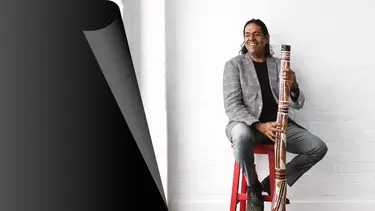 What to expect?
The premiere of newly commissioned work by Australian composer and didgeridooist William Barton is set to enrich the ever-evolving definition of Australia's musical voice.This one-time event will feature Barton alongside his hand-picked ensemble of exceptional classical and jazz-fusion colleagues: Simon Barker, Scott Tinkler, Véronique Serret and Chloe Kim.
You'll like this if...
You're looking for a different way to immerse yourself in a side of Australia's unique music and culture. This is a chance to hear the stories and music of one of Australia's most revered composers, up close and personal.
From the artist
"My passion is to create a journey for people through music and present to them a diversity in musical styles with the didgeridoo and engage with audiences about the uniqueness of Australia." 
-William Barton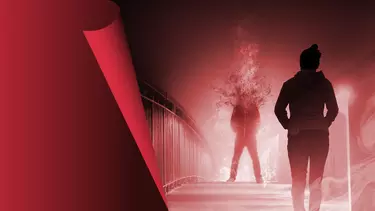 What is it?
The world premiere of an action-filled neo-noir investigation into the history of White Australia by award-winning novelist Michael Mohammed Ahmad. In collaboration with director Rachael Swain and choreographer Gavin Webber, the intersectional creative team draw on their Chinese, Arab, Anglo-Celtic settler and Indigenous backgrounds. The result is an action-packed play with a thriller twist. Expect filmic dance theatre and aerial stunts that push the boundaries of magic realism on stage.
You'll like this if...
Think Lethal Weapon meets Kill Bill at Punchbowl Train Station with Ice Cube doing the soundtrack. If this sounds like your style, The Demon is a must-see.
From the artist
"The Demon has been produced by a team of artists who come from Aboriginal, Arab, Asian and Anglo-Celtic ancestry. United, we have created a work that seeks to confront our inner demons, bury our deepest curses, and celebrate our eclectic realities. We hope that it represents a bright new path for Australia: a path that we walk hand-in-hand, heart-in-heart and spirit-in-spirit."
-Michael Mohammed Ahmad