Taylor Mac and Matt Ray A rock opera on queerness
In this Australian exclusive event, one-night-only event, celebrated artist Taylor Mac returns to the Opera House in an epic world-premiere celebration of queerness to the Concert Hall. Prepare for an electrifying collision of performance, live music, and drag spectacle like you've never experienced before!
| | |
| --- | --- |
| Date | Time |
| Friday 20 October 2023 | 7:00pm |
| | |
| --- | --- |
| Ticket | Price |
| Premium | $224 |
| A Reserve | $199 |
| B Reserve | $169 |
| C Reserve | $139 |
| $99 Reserve | $99 |
| D Reserve | $79 |
Insider
Insider Members save on this performance

Price

Premium 

$214

A Reserve 

$189

B Reserve

$159

C Reserve

$129
Multipack Buy 2
Buy 2 SOH 50th Birthday events and save 10%

Price

Premium 

$201.60

A Reserve 

$179.10

B Reserve

$152.10

C Reserve

$125.10
Multipack Buy 3+
Buy 3 or more SOH 50th Birthday events and save 15%

Price

Premium 

$190.40

A Reserve 

$169.15

B Reserve

$143.65

C Reserve

$118.15
Mob Tix

Discounted tickets for Aboriginal and Torres Strait Islander people and community groups.

$25

$8.95 booking fee applies per transaction
The only authorised agency for this event is Sydney Opera House. For more information about Authorised Agencies, see the frequently asked questions below. Prices correct at the time of publication and subject to change without notice. Exact prices will be displayed with seat selection. Children aged 15 years and under must be accompanied at all times. 
For any special access requirements phone the Contact Centre on 02 9250 7777 or email bookings@sydneyoperahouse.com.
Run time
This show runs for 4 hours. While there is no traditional interval, there will be no lockouts. Patrons are welcome to take breaks as needed, including to access the bathrooms or bars, and will be admitted back to their seat at a suitable break in the performance.
Event duration is a guide only and may be subject to change.
Age
Performance may contain strong language, nudity, sexual references and adult themes.
Children aged 15 years and under must be accompanied at all times.
Also on this page
Seating map
"If you're not invited to the party, throw a better one." — Taylor Mac
Part rock opera, part reimagined pride parade, this epic production will stage 55 original songs – one to mark each year since the landmark Stonewall uprising. It's both a celebration and a gift to the queer canon, expanding the archive for generations to come.
Taylor Mac (a MacArthur Fellow, Ibsen Award winner, and Pulitzer Prize finalist) and Obie Award-winning composer Matt Ray are the masterminds behind this extraordinary event. Co-directed by visionaries Niegel Smith and Faye Driscoll and showcasing the extravagance of Machine Dazzle's costume design, Bark of Millions will be brought to life in the Concert Hall by an international ensemble of 22 artists.
Bark of Millions is a transformative experience that celebrates the power of individuality and human connection. This once-in-a-lifetime event promises to shatter conventions, push boundaries, and bring a bold new perspective to our stage. Book in now for a genuinely momentous and fabulous occasion – a dazzling way for the Opera House to mark turning 50.
This program is proudly supported by the NSW Government through Create NSW Blockbusters Funding initiative
Incredible. Nothing could prepare you for the brilliance...

Sydney Morning Herald
One of the great experiences of my life.

The New York Times
Explosive, spectacular, heartbreaking 'dandy revenge'

The Guardian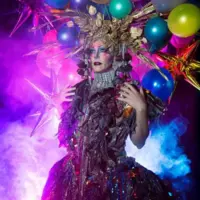 Taylor Mac is the first American to receive the International Ibsen Award, is a MacArthur Fellow, a Pulitzer Prize Finalist, a Tony nominee for Best Play, and the recipient of the Kennedy Prize (with Matt Ray), the Doris Duke Performing Artist Award, a Guggenheim, the Herb Alpert Award, a Drama League Award, the Helen Merrill Playwriting Award, the Booth, two Helpmann Awards, a NY Drama Critics Circle Award, two Obie's, two Bessies, and an Ethyl Eichelberger. An alumnus of New Dramatists, judy is the author of The Hang (with composer Matt Ray); Gary: A Sequel to Titus Andronicus; A 24-Decade History of Popular Music; Prosperous Fools; The Fre; Hir; The Walk Across America for Mother Earth; The Lily's Revenge; The Young Ladies Of; Red Tide Blooming; The Be(A)st of Taylor Mac; and the revues Comparison is Violence; Holiday Sauce; and The Last Two People on Earth: An Apocalyptic Vaudeville (created with Mandy Patinkin and Susan Stroman).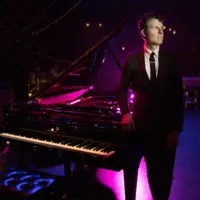 Matt Ray is a New York-based pianist, singer, songwriter, arranger, and music director. His arrangements have been called "wizardly" (Time Out NY) and "ingenious" (NY Times), and his piano playing "classic" (NY Times). For his work on Taylor Mac's show A 24-Decade History of Popular Music he won the 2017 Kennedy Prize for Drama Inspired By American History. Notable live performances include playing at Carnegie Hall with Kat Edmonson, the Hollywood Bowl with reggae legend Burning Spear, Lincoln Center with Joey Arias, and shows in Paris and the UK with Justin Vivian Bond. He co-wrote songs for and performed in Bridget Everett's one-hour Comedy Central special Gynecological Wonder as well as Everett's hit show Rock Bottom. He also music directed Taylor Mac's Obie award winning play The Lily's Revenge. Matt has released three albums as a leader: We Got It! (2001), Lost In New York (2006); and Songs For the Anonymous (2013). For more information, visit Matt's personal website.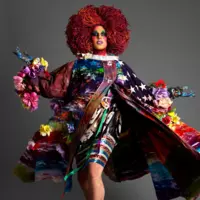 Beloved downtown bon vivant and all-around creative provocateur Machine Dazzle has been dazzling stages via costumes, sets, and performance since his arrival in New York in 1994. An artist, costume designer, set designer, singer/songwriter, art director, and maker, Machine describes himself as a radical queer emotionally driven, instinct-based concept artist and thinker trapped in the role of costume designer, sometimes.
Machine designs intricate, unconventional wearable art pieces and bespoke installations. As a stage designer, Machine has collaborated with artists from the New York downtown scene and beyond – including Julie Atlas Muz, Big Art Group, Mx. Justin Vivian Bond, Taylor Mac, Basil Twist, Godfrey Reggio, Jennifer Miller, The Dazzle dancers, Big Art Group, Mike Albo, Stanley Love, Soomi Kim, Pig Iron Theatre Company, Opera Philadelphia, the Bearded Ladies Cabaret, the Curran Theatre, and Spiegelworld; and has created bespoke looks for fashion icons including designer Diane von Furstenberg and model Cara Delevingne for the 2019 Metropolitan Museum of Art Gala.
Machine's costumes and sets were featured in Taylor Mac's Pulitzer Prize-nominated A 24-Decade History of Popular Music. A documentary feature film directed by Jeffrey Friedman and Rob Epstein and co-produced by Pomegranate Arts will premiere at the Tribeca Film Festival in 2023.
In 2019, Machine was commissioned by Guggenheim Works and Process and The Rockefeller Brothers to create Treasure, a rock-and-roll cabaret of original songs including a fashion show inspired by the content.
Recent collaborations include the Catalyst Quartet on Bassline Fabulous – a reimagining of Bach's Goldberg Variations at the Metropolitan Museum of Art and his debut collaboration with Opera Lafayette, for the historic premiere of the never-before-seen Rameau comedic opéra-ballet, Io.
Dazzle was a co-recipient the 2017 Bessie Award for Outstanding Visual Design, the winner of a 2017 Henry Hewes Design Award, and a 2022 United States Artists Fellow. He delivered a TED Talk at TED Vancouver in 2023.
Machine Dazzle's work has been exhibited internationally. His first solo exhibition, Queer Maximalism x Machine Dazzle, was held at the Museum of Arts and Design in New York City in 2022.
Lyrics and Direction by 
Taylor Mac
Music and Musical Direction by 
Matt Ray
        
With 
Ari Folman-Cohen, Bernice "Boom Boom" Brooks, Chris Giarmo, Dana Lyn, El Beh, Greg Glassman, Jack Fuller, Joel E. Mateo, Jules Skloot, Le Gateau Chocolat, Lisa "Paz" Parrott, Machine Dazzle, Mama Alto, Marika Hughes, Matt Ray, Sean Donovan, Steffanie Christi'an, Stephen Quinn, Taylor Mac, Thornetta Davis, Viva DeConcini, Wes Olivier
Co-Director
Niegel Smith
Co-Director / Choreographer
Faye Driscoll 
Costumes
Machine Dazzle
Lighting
Toby Sewell
Sound
Brendan Aanes
Art Direction by
Matthew Buttrey
Props Designer
Oscar Escobedo
Co-Props Designer
Zach Blumner
Production Manager
Jeremy Lydic
General Manager
Rachel Katwan
Production Stage Manager
Jason Kaiser
Company Manager
Florent Trioux
Produced by
Pomegranate Arts & Nature's Darlings
Creative and Executive Producers
Linda Brumbach & Alisa E. Regas
Bark of Millions was commissioned by Pomegranate Arts and BAM (Brooklyn Academy of Music).
The work was co-commissioned by Sydney Opera House and the Berliner Festpiele with additional support by the Ron Beller & Jennifer Moses Family Foundation and Hal Philipps. It was created during residencies at Kaatsbaan Cultural Park, MASS MoCA-North Adams, MA, Irish Arts Center-New York City, and PEAK Performances in the Alexander Kasser Theater, Montclair State University-Montclair, NJ.
The World Premiere of Bark of Millions will be presented at the Concert Hall at the Sydney Opera House in October 2023.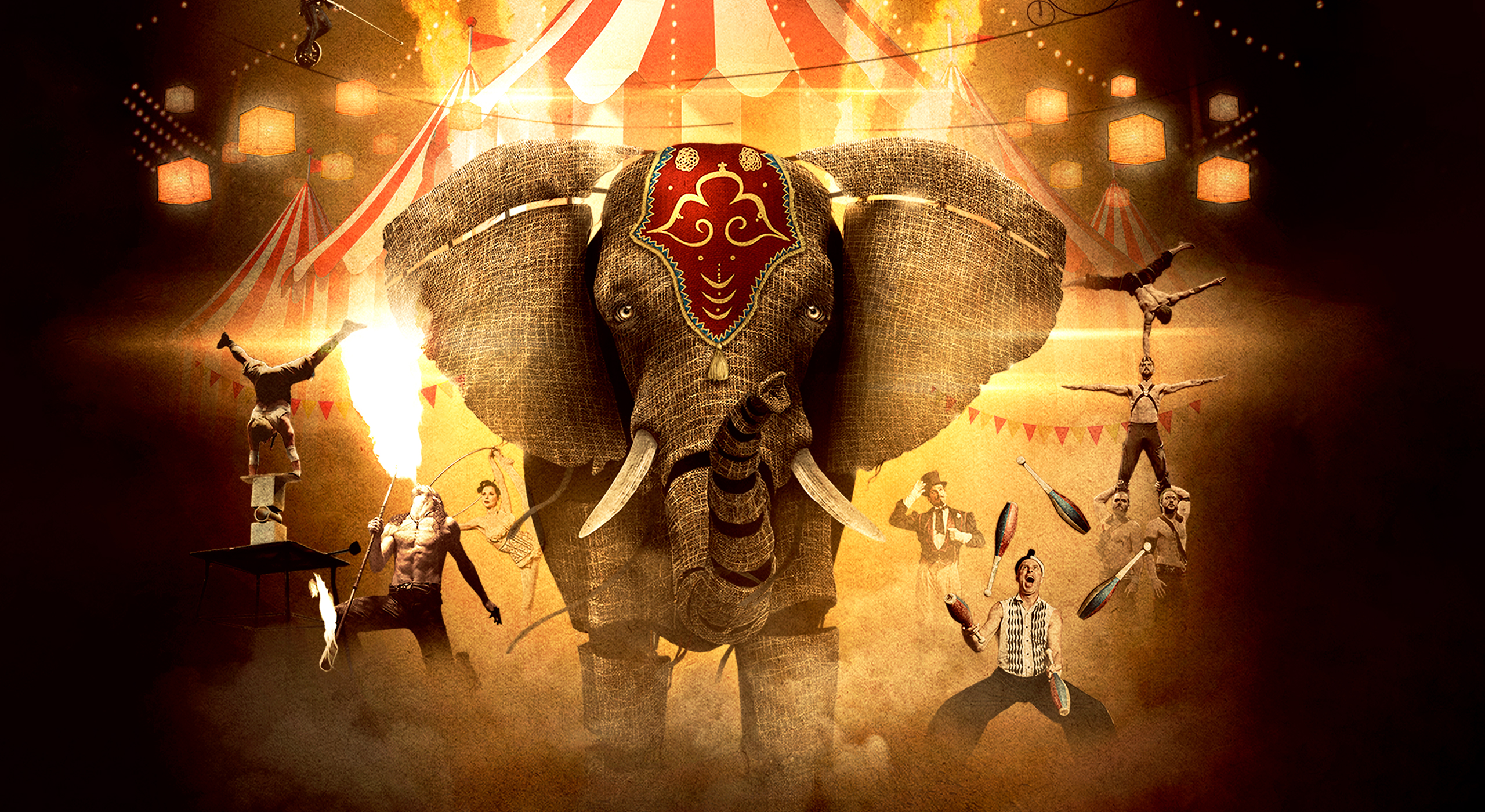 Roll up! Roll up! Step back in time to the Golden Age of circus this Christmas. The acclaimed Circus 1903 makes its triumphant return to our stage, with magic and marvels bigger and better than ever before.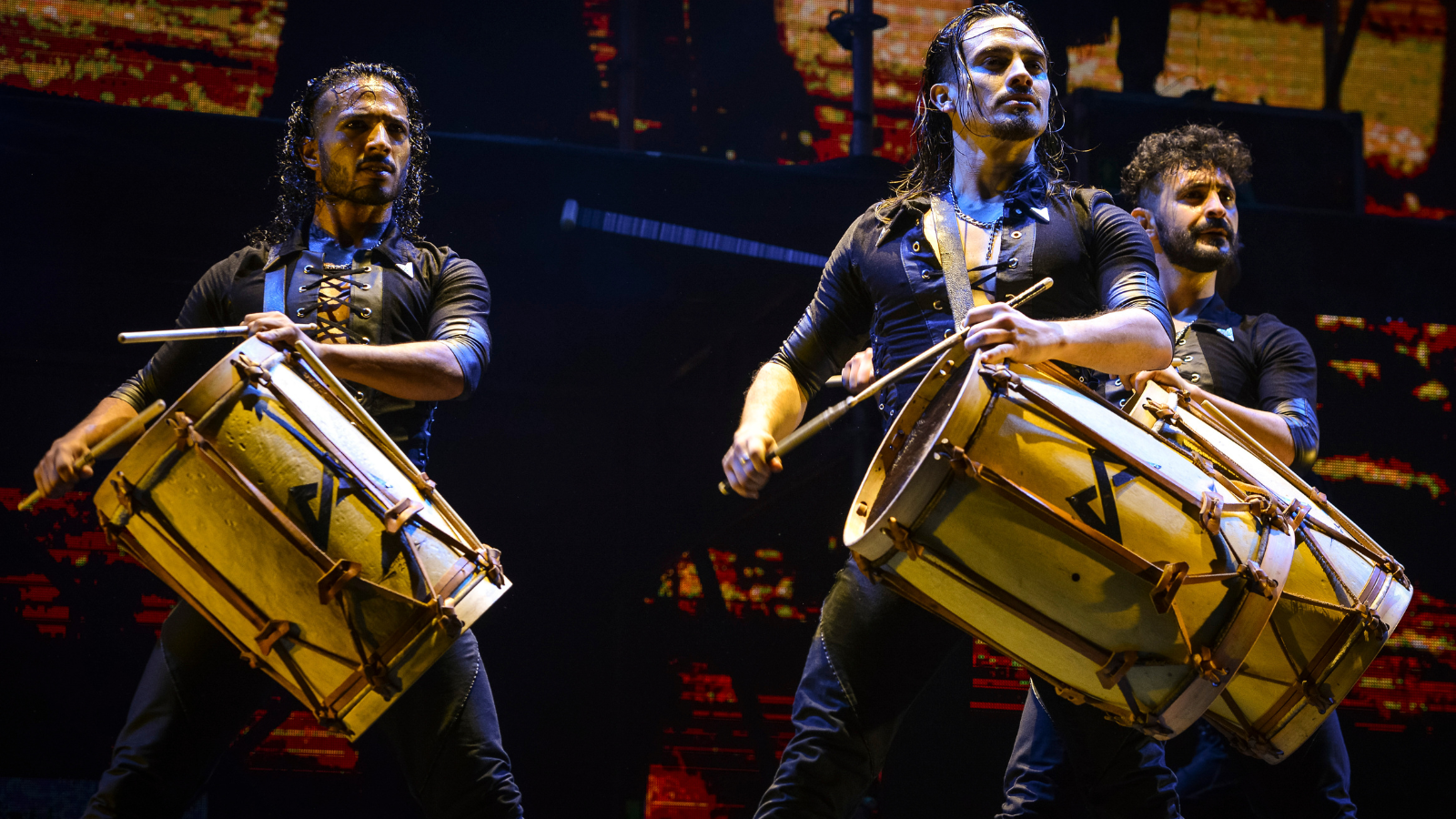 Strap yourself in for this high energy, foot-stomping, and positively electrifying dance spectacular by Argentina's greatest export Malevo. An exhilarating take on the traditional Argentine 'Malambo', the all-male troupe brings its blazing raw talent down under for their Australian debut.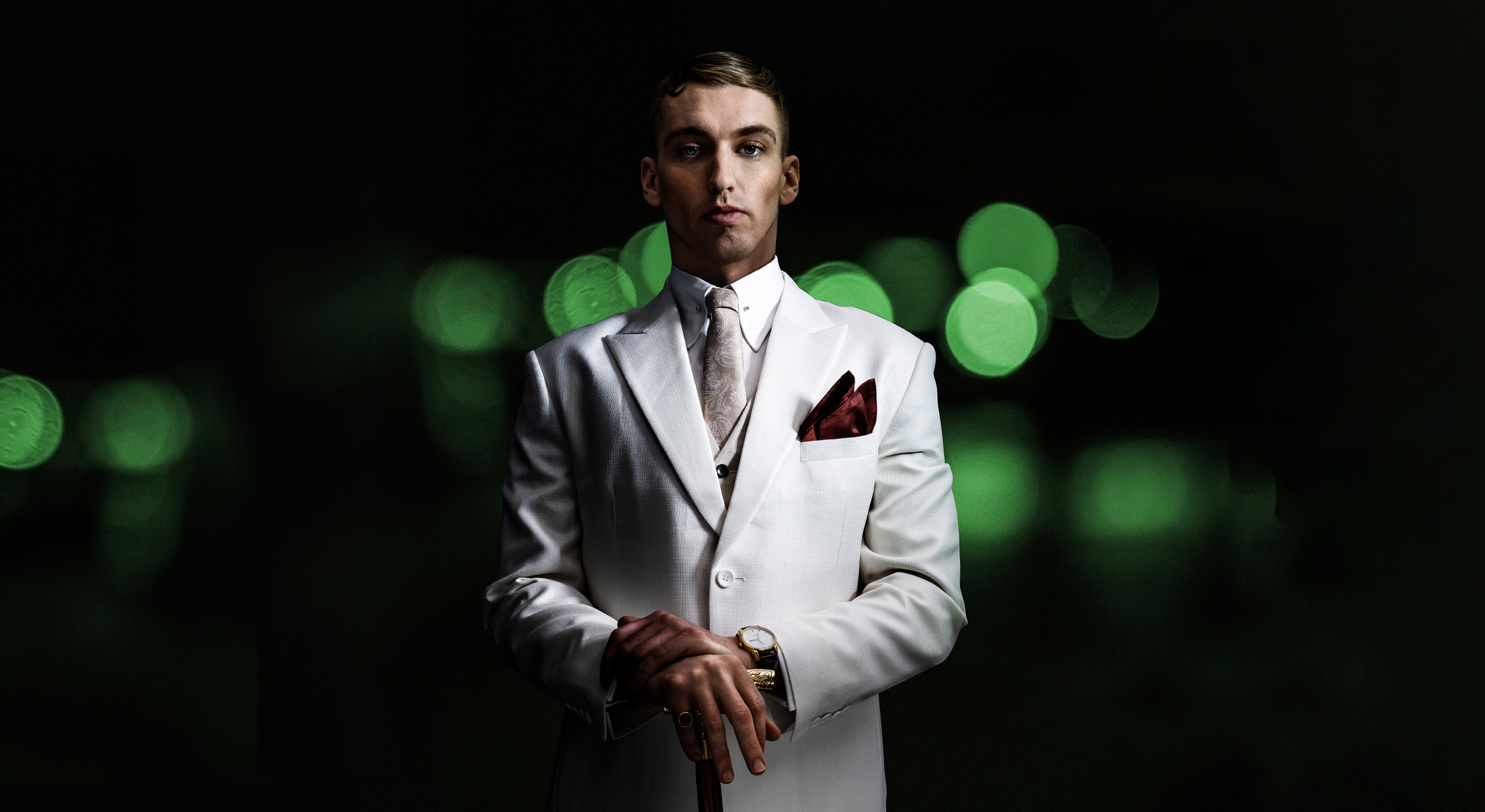 Welcome to a sparkling world where the 1920's parties with 2020's in this reimagining of Fitzgerald's classic novel The Great Gatsby, experienced through the prism of cabaret, variety and contemporary music.