Wayne McGregor speaks body language
There's no one quite like Wayne McGregor. 

Not only is he the first ever resident choreographer of London's Royal Ballet with a contemporary dance background, but he may well be the first to be recognised by the British Science Association. The enfant terrible of dance, McGregor's energy, unconventionality and brilliance has set him apart from day one. 
Over many years his work has graced Sydney Opera House stages in partnership with the talented dancers of our esteemed resident company The Australian Ballet, including the 2013 production of the multi-award winning Dyad 1929 which features in our digital season. 
A true unbridled creative force, McGregor's work spans opera, visual art, theatre, all forms of dance, architecture, cognitive science and high fashion with disturbing ease. Ideas that feed his choreography come from all kinds of places; from the artistic legacy of the famed Sergei Diaghilev and his company Ballets Russes, to artificial intelligence and robotics.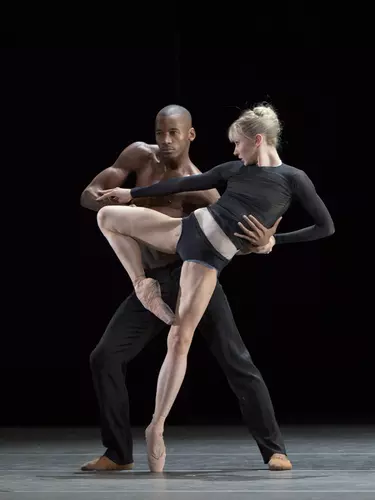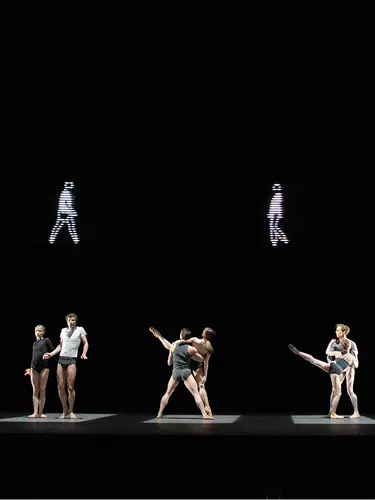 McGregor's choreography expresses an ongoing desire to understand the physical world; to feel; to explore space, bodies and movement. Stage becomes laboratory; body parts become experiments.
Visually, his style is both easy to recognise and difficult to describe. The words abstract, modern and experimental all apply but their meaning is only understood when experiencing the work in motion.
Dancers are often dressed in nude or monochrome colours and sets are often stark. The message is: watch and understand the bodies.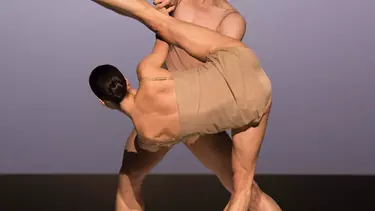 In Dyad 1929, McGregor presents a minimalist yet full-to-bursting work showcasing just what the human body can do. It's an exercise in musculature and physical prowess which also distils complex concepts (of dance, of human history, of technological innovation) into perceptible form. 
McGregor has spoken of physical signatures, expressive movement as a problem solving technique and the (perhaps infinite) possibilities of the human body. These concepts are an obvious feature in his work – dancers, like pinned butterflies, writhe and turn elastic under his watch.
The physicality of his choreography may be demanding for artists and their spinal cords, but the results speak for themselves.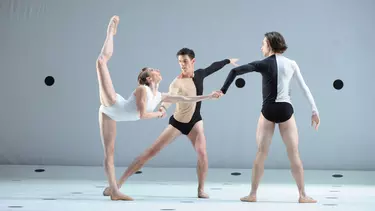 Sound is an additional layer of form and meaning in any given McGregor work. Neoclassical, ambient and minimalist music feature often; Steve Reich (Dyad 1929), Ólafur Arnalds (Dyad 1909) and Max Richter (Infra) are just some of his collaborators in the sonic space. 
Reich's Pulitzer Prize-winning 'Double Sextet' is the perfect soundtrack to Dyad 1929's frenetic physical energy. Broken into three movements (Fast, Slow, Fast), the piece features two sextets of flute, clarinet, violin, cello, vibraphone and piano. 
Deliberately repetitive like much of the composer's work, the effect paired with dance is beautifully claustrophobic, and manages to move and focus dancers and audiences alike. Legs are kicked and flung with gathering speed and determination in the fast sections; the slower middle is moody with twists, slides, rolls and high singing notes.
McGregor's choreography makes phrases of movement, woven together like poems and punctuated by the carefully chosen music. Mood, limbs and beats work as one to create these distinctive genre bending visions on stage. 
So, what are we when experiencing a Wayne McGregor piece? Helpless? Puppets? No, just bodies. And the weight of his work makes it clear that this is Wayne's world; we're just living in it.
Watch the stream of Wayne McGregor's Dyad 1929 performed by The Australian Ballet, as part of From Our House to Yours.
On Demand for two weeks only, from Thursday 11 June, 8pm AEST.