Meet the colourful cast of Così
Louis Nowra's Australian classic is about friendship, community and romance in a psychiatric facility
Originally published in Sydney Theatre Company's Magazine
Cast portraits taken by Billy Plummer
Così is one of the great ensemble pieces in the history of Australian theatre. Each character represents a different aspect of Louis Nowra's social critique while managing to remain deeply human, complex and funny.
Adding to the joy of this hilarious romp through 1970s Australia is a wonderful cast made up of frequent Sydney Theatre Company performers and exciting debuts.
Sydney Theatre Company's Così is now showing until Saturday 14 December in the Drama Theatre.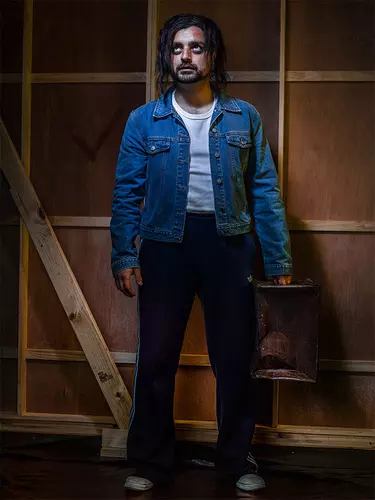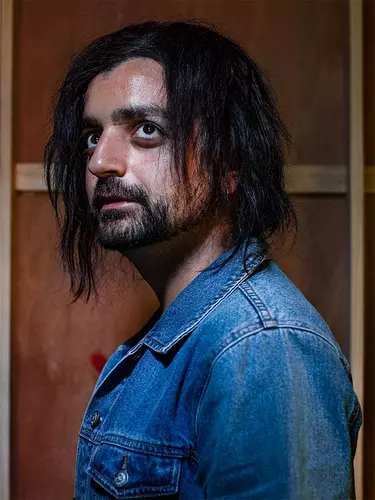 Rahel Romahn as 'Doug'
Rahel has appeared in some of STC's most exciting productions in recent times, from the Tudor drama Mary Stuart to the contemporary reimagining of the nightmarish Lord of the Flies. He's also a familiar face in the work of Australian TV and film, appearing in Ali's Wedding, Cleverman and Underbelly: The Golden Mile.
Rahel is tasked with playing Così's most contradictory character: Doug. A pyromaniac with a ruthless wit, Doug causes plenty of problems for the other characters but he also manages to access a surprisingly sympathetic space: the misunderstood product of a stigmatising system.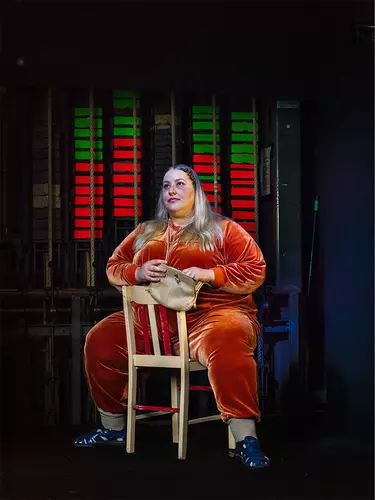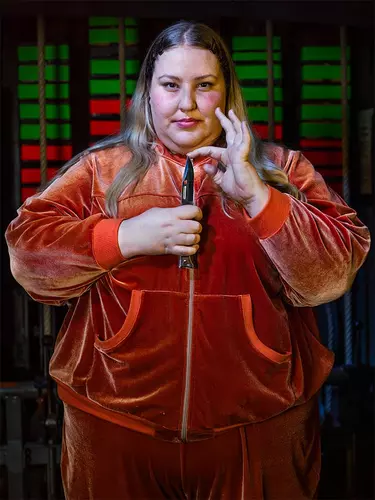 Bessie Holland as 'Cherry'
Bessie is quickly becoming a mainstay of Australian comedic theatre. She last had us in stitches in STC's 2018 production of Accidental Death of an Anarchist in the Drama Theatre. She also appeared in Sisters Grimm's Summertime in the Garden of Eden and in the ABC's riotous daytime TV spoof Get Krack!n.
In Così, Bessie Plays Cherry — a patient who almost immediately develops a crush on Lewis, our naive young protagonist. While Cherry's forward and brazen nature are played for comedic effect throughout Così, the character's complex relationship with love and affection also provide a moving commentary on the social and romantic isolation that the stigma around mental illness can impose.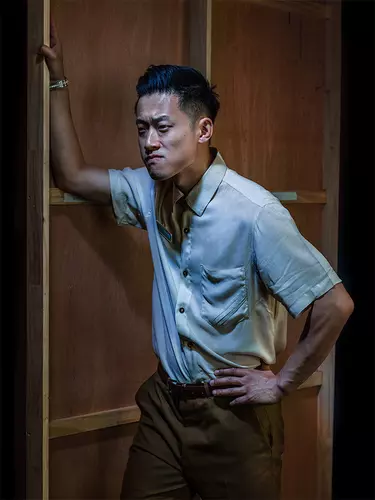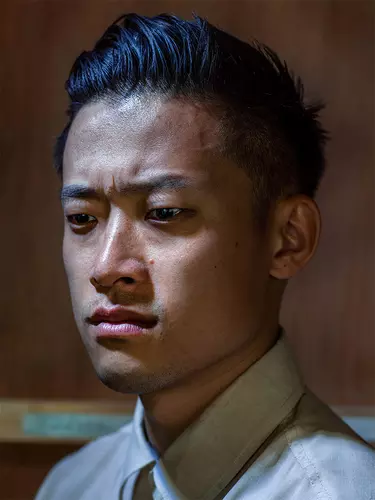 George Zhao as 'Justin'
George was last seen in STC's world-premiere production of The Harp in the South. He's also performed in leading roles in Monkey Tales for the Monkey Baa Theatre Company and in the sold out season of The Screwtape Letters  for the Twisted Tree Theatre Company. On screen he's appeared in SBS webseries Homecoming Queens, ABCTV series Jack Irish; and most recently; a lead role in Runaway Millionaires.
As the character Justin, George appears as a symbol for the overworked and under resourced public health sector. He is well-meaning and cares about his charges but, due to his workload, is not always as effective as he could be.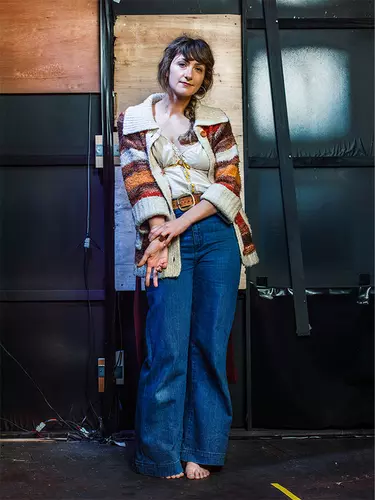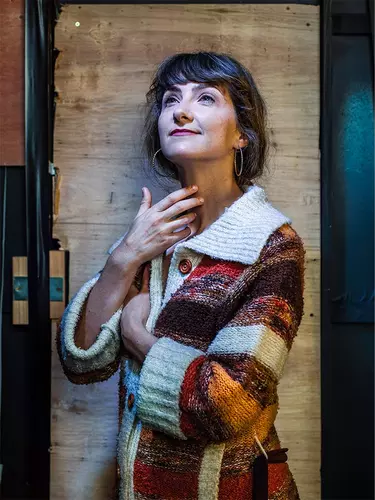 Esther Hannaford as 'Lucy' and 'Julie'
Così marks Esther's STC debut but she'll be familiar to many of our audience members as the musical theatre powerhouse who played Carole, to Helpmann Award winning acclaim, in Beautiful: The Carole King Musical. She's also won a Sydney Theatre Critic Award for her role in Little Shop of Horrors and a Green Room Award for her performance in Hairspray.
Esther plays two complex characters in Così, Lewis' established girlfriend and anti-Vietnam activist Lucy, and Julie, a woman who struggles with addiction. In these two characters, Nowra explores the shifting gender politics that dominated the 1970s, when the play is set.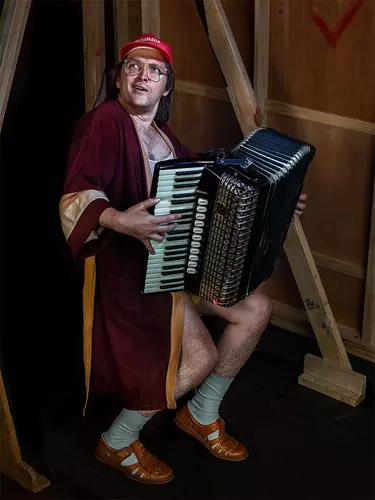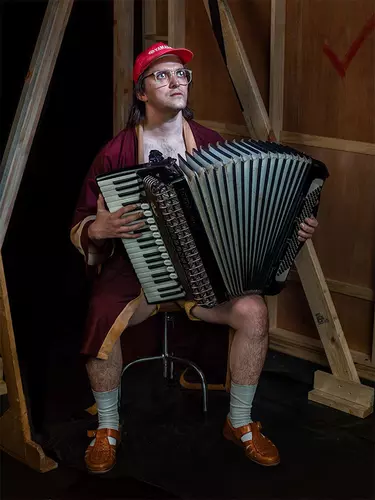 Gabriel Fancourt as 'Nick' and 'Zac'
Gabriel is an STC first-timer, who's previously performed in a wide-range of theatre including Henry V for Bell Shakespeare, The Hypochondriac for Darlinghurst Theatre and The Tempest for Sport for Jove Theatre Company.
In Così, Gabriel plays two characters that embody different aspects of the creative process. Nick, a confident and controlling director who talks the talk but doesn't always walk the walk, and Zac, who represents pure creative energy: brilliant but unpredictable.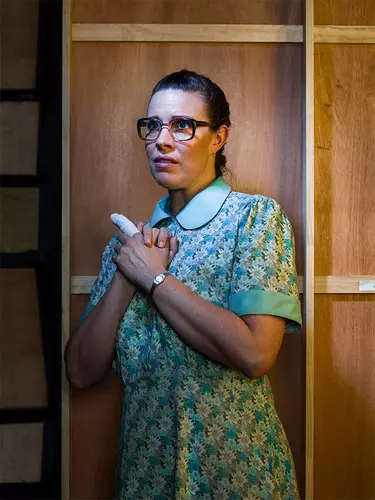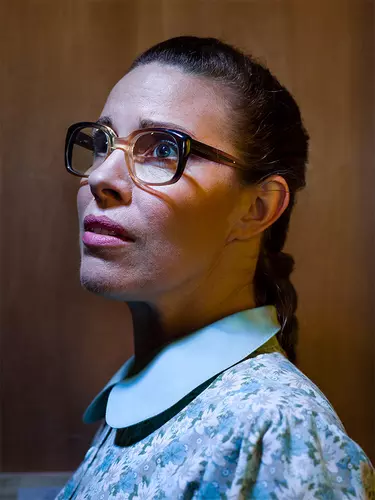 Katherine Tonkin as 'Ruth'
Katherine's career as a performer is a varied one that takes in theatre (including Abigail's Party at MTC and The Wild Duck at Belvoir), television (including Wenthworth and Preacher) and film (her latest role is in My First Summer which is currently in post-production). She worked with STC on two Malthouse Theatre co-productions: Baal and The Histrionic.
In Così, Katherine plays Ruth - a woman obsessed with numbers and order. Ruth's preoccupation with what's real and what's "pretend" is a wry statement in a play that, in many ways, troubles the line between fact and fiction.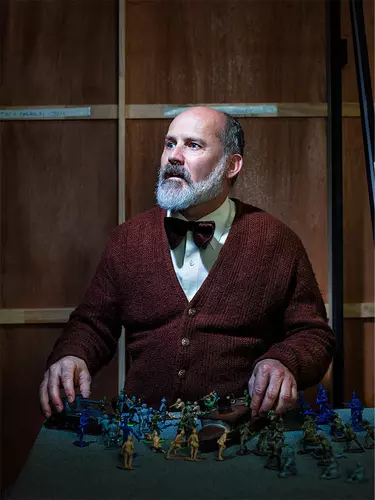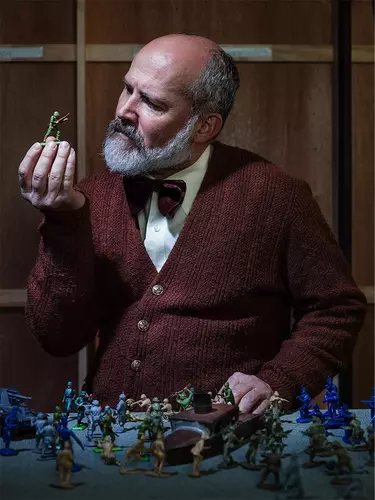 Glen Hazeldine as 'Henry'
Glenn is a much-loved STC regular who debuted with the company in 1995 in Aussie classic David Williamson's Dead White Males and was last seen on our stages in 2017's The Father. He's appeared in over 50 professional productions with many of Australia's most respected major and independent theatre companies and for this production of Così, he's playing one of the piece's most enigmatic characters: Henry.
To say that Henry is a man of few words would be an understatement. A deeply introverted man, Henry begins the play as a conservative voice in a time of great social upheaval. Like many of the characters in Così, the power of theatre helps Henry access parts of himself previously hidden below the surface of his shyness.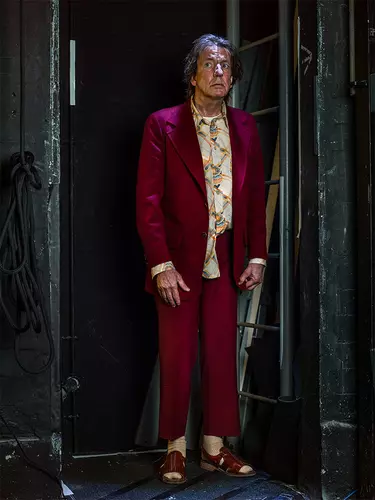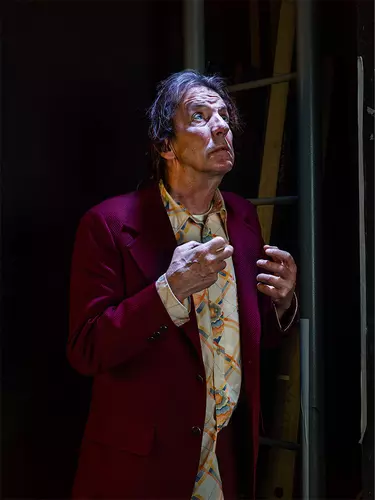 Robert Menzies as 'Roy'
Robert first burst onto the STC stage in the 1986 production of Chekov's The Seagull. Since then, he's been in some of their most celebrated productions, including Seneca's Oedipus in 2000, The War of the Roses in 2009, Gross und Klein in 2011 and The Golden Age, another classic work by Louis Nowra, in 2016.
In Così, Robert plays Roy: a stubborn fantisist who's obsessed with Mozart. Roy might be a pain in the side of many of the characters but he's also a powerful and unrelenting reminder of the power of imagination and art to effect real change in the world.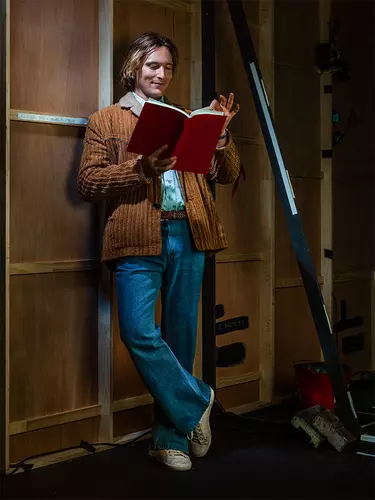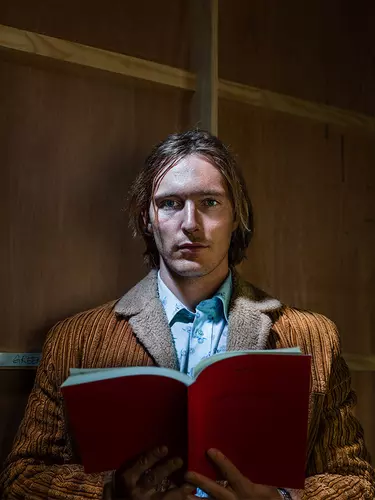 Sean Keenan as 'Lewis'
This production of Così marks Sean's professional theatre debut, but his long career on screen will mean he's a familiar face to many of our audience members. Starting at the age of 14, Sean appeared in Lockie Leonard and has gone on to appear in a whole host of Aussie classics like Cloudstreet and Puberty Blues. He's also appeared in a number of films and will, next year, appear in a cinematic adaptation of Peter Carey's iconic novel The True History of the Kelly Gang.
In this production Sean plays Lewis, a character whose experiences very closely resemble those of Louis Nowra himself. Unlike the majority of the other characters, Lewis is not a patient in a mental health facility but, as the show progresses, Lewis comes to see that the line between what society considers mentally ill and mentally healthy is a little more arbitrary than he first thought.