It's hip to be scared: The terrifying timeliness of American Psycho
From shrink wrap to stage lights, American Psycho, one of the most controversial stories of the 20th century, has proven to be a mainstay in popular culture.
When American Psycho was published in 1991, its tale of slick, handsome Wall Street serial killer Patrick Bateman caused an outcry.
The New York Times' review called American author Bret Easton Ellis' book "the most loathsome offering of the season". The Los Angeles chapter of the National Organisation for Women, responding to the book's violence, labelled Ellis "a confused, sick young man with a deep hatred of women who will do anything for a fast buck." The book, categorised as "R18", continues to be sold shrink-wrapped in Australian bookstores.
Others saw Ellis' book differently. Author Fay Weldon called it "brilliant" stating: "Ellis gets us to a T. And we can't stand it." Ellis, who received 13 anonymous death threats over the book, expressed surprise anyone believed his work sought to glorify violence.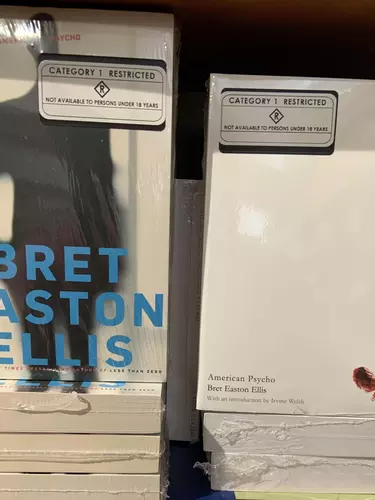 "The acts described in the book are truly, indisputably vile," he told Rolling Stone in 1991. "The book itself is not. Patrick Bateman is a monster. I am not. The outrage that has been expressed is totally disconnected from what this book is about."
Alexander Berlage, director of American Psycho: The Musical, a pitch black comedy faithful to Ellis' satirical take on 1980s power, greed, capitalism and narcissism, agrees, pointing out its sharp-minded relevance to current events.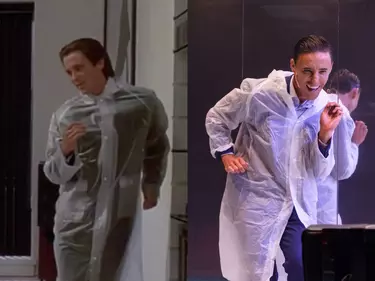 "At its core it's a work of social criticism on just how messed up our patriarchal capitalist world is," he says. "Yes, it is a story where a heterosexual white man goes around killing people. But, basically, it's a damning social commentary about what will get us upset or insulted or offended.
"Especially now, with all these revelations in the political sphere. It holds up a mirror to those people in power, to that culture of toxic masculinity within the workplaces of people who are meant to be running our society, and asks, 'Are we okay with this?'
"Do we find the corporate destruction of lives, and the ingrained sexism, misogyny and racism within our society, less shocking than the violent acts of a single man?"
Three decades after its release American Psycho, is a cult classic. Director Mary Harron's satire-drenched film adaptation in 2000, which featured a star-turning performance from actor Christian Bale, crystalised the self-adopted Masters of the Universe persona of investment bankers while portending the future.
It holds up a mirror to those people in power, to that culture of toxic masculinity within the workplaces of people who are meant to be running our society, and asks, 'Are we okay with this?
And now American Psycho: The Musical brings the story into a new, unexpected format. With music and lyrics by Duncan Sheik and a book by Roberto Aguirre-Sacasa, the musical was first staged in 2013 in London's West End starring Doctor Who alumnus Matt Smith, followed by a Broadway run in 2016. In 2019, Berlage's production premiered at the Hayes Theatre prompting a sell-out run. 
Immaculate in his pin-striped suit but a hollow human inside, Bateman's slick-haired, homicidal, Donald Trump-loving antihero has inspired internet memes, even an action figure complete with briefcase, axe and hammer.
"The story of Patrick Bateman and Americans like him is so ingrained in our pop culture," says Berlage. "I read that Patrick Bateman Halloween costumes were the most popular among college-aged men at one point. That is both fascinating and scary."
Despite the work's reputation, Berlage believes the high-rolling narcissistic exploits of American Psycho's antihero are perfect for a musical format.
"When I first told people I was doing it, they went, 'What the hell, you're insane'," he says. "But it actually makes a lot of sense. You're dealing with a highly surreal and psychological story and there are so many moments where you go inside Patrick's, or other characters', heads. That's perfect for musical theatre because a musical's song is either a progression of a scene or a revelation of a character's internal monologue. It makes perfect sense for it to be sung.
"Also the glitz and glamour, the campery of the wealth and money, beauty and perfection that goes with this sort of lifestyle, makes perfect sense. It thrives through music and song."
Set on a spinning stage with mirrored walls, American Psycho: The Musical conjures a surreal space, constantly challenging the audience to wonder if the story is real or a dream.
"Patrick's reflection is always present," Berlage says. "He's so obsessed with his own existence, his own self-reflection. It reflects us too.
"The focus of the work comes down to our endless cycle of seeking satisfaction and the cost that comes with that. Capitalism's pursuit of winning means an acknowledgement that someone else needs to lose. To be okay with that you need to be devoid of empathy. That speaks to the mentality of a psychopath.
"At the end of the day though, it's an incredibly camp, hilarious and entertaining show that I hope is also deeply thought provoking. For a work that was written in the late 1980s, it's so shocking how relevant it is in the age of Instagram and social media.
"There's some damning revelations and hilarious truths, so I think audiences will go away hopefully laughing at just how messed up they are."
American Psycho: The Musical plays at the Sydney Opera House from June 3rd until June 27th.