Indigenous Literacy Day Term 3
The Indigenous Literacy Foundation proudly presents Indigenous Literacy Day, celebrating Stories, Cultures and Languages. This delightful, free virtual event enlightens and engages audiences of all ages.
Register
This event will be broadcast live at 10:30am (AEST) on Wednesday 6th September and will then be available to watch on demand in your classroom at whatever time suits you until the end of 2023.
Suitable for Stages 2 - 3
This program is recommended for Years 3 - 6.
Run time
This program runs 60 minutes.  For those short on time, we recommend watching the 15-minute FILM and coming back to watch the 45-minute LIVESTREAM at a time convenient to you, using the same link. 
Viewing link
The viewing link to connect to FILM and LIVESTREAM will be emailed to you in advance.
This event is free for Australian schools
All digital programs are free to Australian schools and can be viewed via Youtube or our website. Terms and conditions apply. Fees apply for all international bookings.
For full details, please contact our Creative Learning team at creativelearning@sydneyoperahouse.com.
At 10.30am (AEST) the 15-minute FILM premieres, followed by 45-minute LIVESTREAM from the Sydney Opera House. Note: If people are running late or tune in slightly after 10:30 am (AEST), audiences can either continue to watch live from where the stream is at, or pull back the timeline to the start at the beginning. The entire one-hour stream will be available to watch On Demand from 11.30am (AEST) onwards.

The FILM and LIVESTREAM are FREE for everyone and are a joyful tribute to the richness and diversity of First Nation peoples' stories, cultures, and languages in song, music and books.
For me, literacy is enhanced through the power of music.

Jessica Mauboy, ILF Ambassador
Celebrating Stories, Cultures, and Languages
There are two parts to this year's incredible celebration: 
The 15-minute FILM premiering at 10.30am (AEST)
"Would you cuddle up with a jurru? Do you have a tjikiwan dog at home? And what would you do if you saw a sneaky kyembal?" asks ILF Ambassador Jessica Mauboy. 
Jump on a virtual plane to Barunga in the Northern Territory, Rubibi (Broome) in north Western Australia and Weipa on the Cape York Peninsula in Queensland, to find out!

This is your chance to journey across the country, hear First Nations peoples' stories and learn some new words in Kriol, Yawuru and Thaynakwith Languages.

You'll join a group of young, talented songwriters with their ILF mentor Justine Clarke, for a special performance of their song, Shordi Krik, at the Barunga Festival in the Northern Territory. Find out why life is sweet at Shordi Krik.

In Rubibi, your senses will come alive as you discover there are more than four seasons a year, and on the Cape York Peninsula, when you look, what will you find? You will have to wait and see!
The 45-minute LIVESTREAM (following the FILM)
After the FILM, come inside the iconic Sydney Opera House for a 45‑minute LIVESTREAM celebration of storytelling and song with ILF Ambassadors and superstars, Justine Clarke, Josh Pyke, Gregg Dreise, and more!
The kids from Barunga Remote Community School will perform Shordi Krik with Justine Clarke and Josh Pyke will have everyone busking to Words Make the World Go Around. 
This is an action packed, joyful performance, sharing stories, music, song, movement, and languages. It's an engaging adventure for early learners, primary students and adults alike.
Frequently asked questions
All you need is an internet connection, a camera & microphone! Schools can connect through Zoom Conferencing in an internet browser, ideally, it is best for you to do so using a conference-enabled smart board or laptop however there are a lot of different ways to make your setup work so please contact us if you are unsure. 
If you require technical assistance with your video conferencing facilities, contact your school's tech support or alternatively contact our Creative Learning team at creativelearning@sydneyoperahouse.com or 02 9250 7770.
Simply click on the "Register here" link above and complete the booking form. Once booked you will receive an email with an access link within 48 hours of the event.
Sydney Opera House uses Zoom to deliver its Digital Creative Learning and Creative Leadership in Learning programs. The NSW Department of Education has approved the use of Zoom for all year levels. 
Sydney Opera House maintains an enterprise licence for Zoom and secures its Zoom sessions by using passwords. Zoom protects participants' privacy by letting them blur out everything in the camera's field of view, except themselves. Sydney Opera House does not record these sessions through Zoom's built-in recording feature or through other means except with participants' consent.
To interact with Sydney Opera House using Zoom you need to either know the password for that specific session, or have the meeting link with the embedded password.
Check your camera and microphone are working so we can hear your class ok during the session!
To ensure your students get the most out of the experience, a Teachers' Resource Pack is available for this program. 
We recommend using these resources in advance of your digital excursion.
As the program is interactive, we recommend a maximum of 30 students in one classroom for the session.
If you have more than 30 students, please book multiple sessions under each class teacher's name. If there are no slots available, contact our Creative Learning team at creativelearning@sydneyoperahouse.com or 02 9250 7770.
Each booking entitles you to one connection (meaning that all students will be joining the call from the one space). If you would like to book for multiple classrooms to attend at one time you will just need to make an additional booking and correctly record the number of students in each group.
Interactive events have just 6 slots available, so if you are unable to proceed with your booked session, please email us at creativelearning@sydneyoperahouse.com at least two days prior. This gives another school the opportunity to engage in the program.
Bookers who fail to attend on their booked sessions without providing notice may be barred from further bookings or may be subject to a no-show fee.
If you are unable to tune in for the Indigenous Literacy Day event live you will still be able to view it at the same link on demand for the remainder of the year whenever works for you!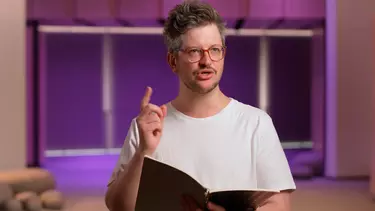 Interactive Digital Workshop | ES1 - 3 | A digital storytelling workshop for years K - 6 that begins with a scavenger hunt!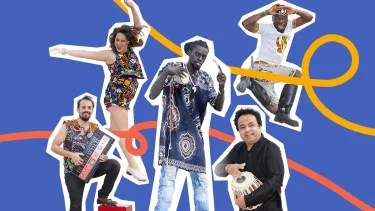 Digital Performance | Stage 3 | Celebrating African, Indian and Australian rhythms with a global collective of contemporary and traditional dance and music.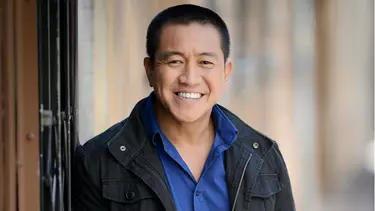 Digital Talk | Stages 1 - 4 | Join us for this interview with Anh Do, author of some of your favourite titles like WeirDo and Little Refugee. Our host speaks to Anh about his creativity and inspirations for his work, his career, his popular and new titles and answers questions sent in from students.