Diversity, inclusion & belonging
The Opera House plays an important role in shaping our nation, life and culture. As we approach our 50th anniversary, we are setting out the positive change we want to drive over the next two years, and beyond. Because we have a committed workforce. Because it will make the Opera House a better place for everyone. Because what we do next will inspire others.
Our vision for diversity, inclusion and belonging:
The Sydney Opera House – who we are and everything we do – reflects and respects the diversity of the community.
What do we mean by diversity, inclusion & belonging?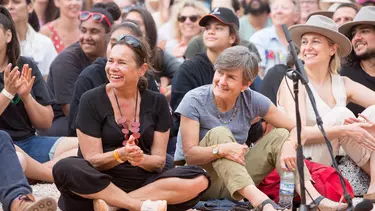 Diversity
The range of people throughout the organisation – 'who's making decisions, being recruited, and promoted' – and the programming and experiences we offer.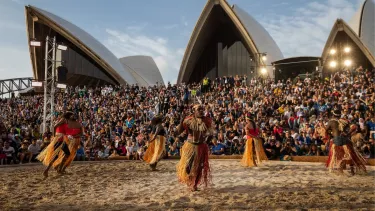 Inclusion
Respecting and celebrating our differences – and what we have in common – in the way we work and how we treat each other.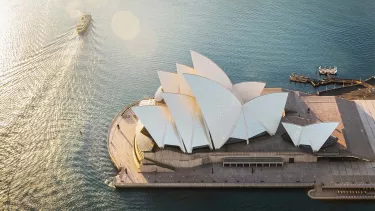 Belonging
Creating an equitable and welcoming environment in which everyone – all staff, artists, audiences and visitors – feels accepted and supported.
Guiding us to achieve our strategic goals
The Diversity, Inclusion & Belonging Strategy will guide us in achieving our vision, mission and values.
Our vision is to be as bold and inspiring as the Opera House itself. Our mission is to treasure and renew the Opera House for future generations of artists, audiences and visitors; and to inspire, and strengthen the community, in everything we do. Our values are safety, our greatest responsibility; creativity, being bold and innovative; excellence, to strive for the best; collaboration, working as one team; and accountability, to focus and own it.
Find out more about our vision, mission and values in the Sydney Opera House Strategy.
The strategy is also aligned with our commitment to the UN Global Goals.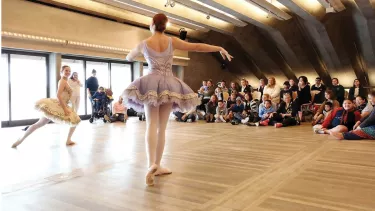 Sydney Opera House belongs to everyone. As an organisation, our goal is to provide barrier-free access, making the site, building and the experiences they offer accessible to all people.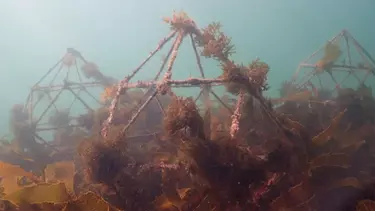 Sustainability is in our DNA. For thousands of years, the Gadigal people would come to Bennelong Point to meet, share stories and music. Their land management ensured the preservation of their food sources. The Opera House's architect, Jørn Utzon, incorporated sustainable design elements such as a seawater-cooling system into the building which opened in 1973.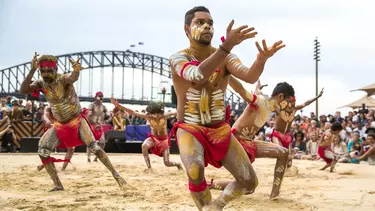 For thousands of years, Tubowgule, the land on which the Opera House stands, has been a place of gathering and belonging. The Gadigal would meet on the tidal island, eat and share stories. The Opera House carries on this legacy by embracing and celebrating the culture of Australia's First Peoples.