The Sydney Opera House Executive Team works in partnership with the Trust and is responsible for developing, implementing and monitoring the organisational strategy. The Executive Team comprises portfolio directors working to the Chief Executive Officer.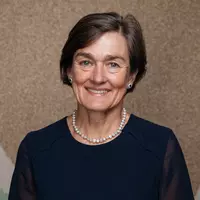 Qualifications: BA, LLB (Sydney University), LLM (London University); Graduate, Australian Institute of Company Directors
Louise Herron was appointed CEO of the Sydney Opera House in 2012, having previously been a lawyer and corporate adviser. She was chair of Sydney's Belvoir Street Theatre for 10 years. Louise has led development of the Opera House's Renewal program to ensure this World Heritage-listed icon and one of the world's busiest performing arts centres meets the needs and expectations of 21st-century artists, audiences and visitors.
Stage 1 of Renewal includes more than $275 million in capital works to upgrade performance halls and open new spaces to the public as well as improving the artistic and visitor experiences for the Opera House's 10.9 million annual visitors and the more than 1.5 million people who attend a performance each year.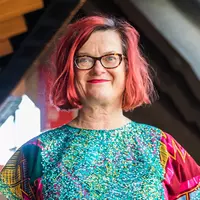 Qualifications: BA (University of Queensland)
Fiona has had a diverse career in independent and commercial performing arts across contemporary performance, theatre, dance and festivals. She was Sydney Festival Head of Programming from 2012 to 2017, presenting works by inspirational Australian and international artists in venues across the city. Previously, Fiona worked as a dramaturge and producer in contemporary arts, curating the Australian Theatre Forum in 2011 and co-convening the Bundanon Trust's annual Siteworks event in 2010-11.
From 1999 to 2008, Fiona was Director of Performance Space, a national contemporary arts hub based in Sydney. In this role, she collaborated with artists and communities to conceive and produce events in theatres, galleries and public spaces, as well as developing a range of festival, training and residency programs. She was instrumental in the development of Carriageworks, collaborating with the arts sector, Arts NSW and architects Tonkin Zulaikha Greer. Fiona is also a lecturer and co-designer of NIDA's landmark Master of Fine Arts (Cultural Leadership) course.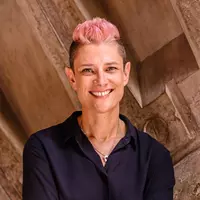 Qualifications: BA Hons (University of Cardiff)
Hannah joined the Sydney Opera House in 2021 as the Project Lead for the Opera House's 50th anniversary, and in 2022 was appointed Director, Production & Events. Her portfolio includes Venue & Event Sales, Production Services, Event Operations & Planning and Recording & Broadcast.
Hannah has more than 30 years' experience across the arts, talent management, digital marketing, and production and stage management fields. From 2015 to 2021 Hannah was General Manager at Sydney Philharmonia Choirs (a Sydney Opera House resident company) and her earlier roles have included Group General Manager at talent management company, Artist & Entertainment Group, General Manager at web and digital marketing agency, The Web Showroom. Prior to emigrating to Australia, Hannah spent 10 years working in stage and technical production management roles in the UK, including London's West End.
Hannah was a non-executive director of Sydney Philharmonia Choirs from 2011 to 2015 and is a current board member of Ensemble Offspring.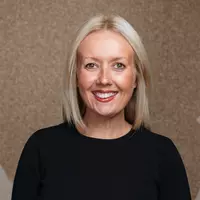 Qualifications: BSc (University of Sydney), BComm (Macquarie University), Post Graduate Certificate, Business Practice (Kingston University, London)
Jade was appointed Chief Customer Officer in January 2022 to drive exceptional end-to-end customer experience and strategy spanning all customer touchpoints.
As Chief Customer Officer, Jade is responsible for extensive tour operations, ticketing, visitor services, access, retail, and the Opera House's award-winning bars and restaurants. She also leads marketing and communications for Australia's most valuable brand.
Jade first joined the Opera House in 2013 and has held several senior positions including General Manager, Tours and Retail, and Director, Visitor Experience.
Before Sydney Opera House, Jade's 20-year career in tourism, attraction management and customer experience has included roles as the General Manager, Sydney Aquarium and General Manager, Sydney Tower, before being appointed Head of Sydney Attractions for Merlin Entertainments Group where her responsibility broadened to include the management of six attractions drawing more than 2.5 million paid visitors annually.
Since 2014, Jade has served as a councillor on the Tourism Industry Councillor, is a founding member of the Sydney Visitor Collective, and a member of the 24 Hour Economy Advisory Group (Creative Industries).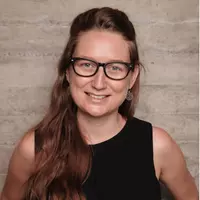 Qualifications: BA (University of Newcastle-Upon-Tyne), DELF (École Suisse International Paris)
After joining the Opera House in 2015, Jess worked in several senior communications roles before being appointed Acting Director, Engagement in June 2020, overseeing the marketing, communications and strategic events teams during a time of significant challenge as a result of the COVID-19 pandemic. In a newly created role, Jess leads strategic engagement activities as the Opera House approaches the end of its Decade of Renewal and milestone 50th anniversary year. This includes championing the Opera House's commitment to the UN Global Goals and to inspiring positive change in areas including: environmental sustainability; diversity, inclusion and belonging; accessibility; reconciliation; and education.
During her career, Jess has worked in London and Sydney with a wide range of businesses, from world-renowned cultural institutions and multinationals to challenger brands. Before joining the Opera House, Jess led communications for TEDxSydney and was instrumental in establishing one of Australia's fastest-growing independent PR agencies, Fuel Communications, now part of the HerdMSL group. Jess' work has won awards from the Public Relations Institute of Australia, the B2B Marketing Awards in the UK and the prestigious international Cannes Lions.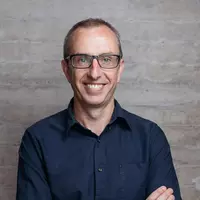 Qualifications: BEng (Civil) (University of Wollongong)
With formal training as a civil engineer, Ian has more than 20 years' experience in construction and asset management. Ian's experience spans the asset lifecycle including the development of strategies, planning and delivery of capital projects, and operations and maintenance management.
Ian joined the Sydney Opera House in 2016 after 12 years with infrastructure advisory firm Evans & Peck (now known as Advisian). Ian was a Principal of the firm responsible for providing a range of high value advisory services to clients as well managing the operations of the NSW branch comprising of 70 consulting staff.
Ian's earlier career included experience in design and project management of high profile projects including a number of the Sydney Olympics venues. With this as a foundation Ian developed broader expertise, fulfilling leadership roles for delivery of major projects as well as reform initiatives for improving operations and maintenance of major assets.
Qualifications: BBus (Kuring-gai CAE), Member Institute Chartered Accountants
Jon joined in the role of Chief Financial Officer in November 2017 and was appointed Executive Director Corporate Services in September 2018. He is responsible for the finance, technology, legal, and enterprise risk and program management teams delivering corporate services across the Opera House.
Jon has over 30 years global experience in the financial, property and professional services sectors. After starting his career at Price Waterhouse he moved into financial services with senior roles at Macquarie Bank and later CFO for Lloyds Bank businesses in Asia. Most recently he was the global CFO at Unispace, a family owned global design and build services business.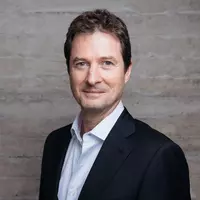 Qualifications: BA Hons (University of Queensland)
Hugh joined the Opera House in 2013 as Head of Strategic Communications, before becoming Executive Officer in 2014 and Director, Office of the CEO in 2018. The role supports the CEO, Executive Team and broader organisation in the development and achievement of strategic priorities and coordination of day-to-day operations, and oversees communications between management and the Board. His previous experience included 20 years as a senior journalist, including at The Australian Financial Review and The Australian, as well as campaign and lobbying work in the US. He was a Knight Fellow at Stanford University.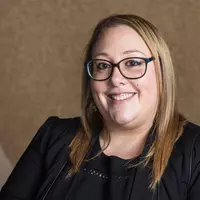 Qualifications: BA Communications (University of Technology Sydney), Juris Doctor (Hons) (University of NSW)
Kya joined the Opera House in 2012 as Head of the CEO's Office and Government Relations and later took on responsibility for renewal stakeholders, policy, planning and heritage before being appointed Director, People and Government in 2018. Kya leads the development and implementation of people strategy, and oversees the Opera House's relationship with government, corporate policy development, management of the planning and heritage framework and the internal audit function.
Kya started her career in the media and screen sectors and has more than 16 years' experience in arts-based public sector entities, including in governance and policy, stakeholder management, government relations, and screen-based production, audience and industry development.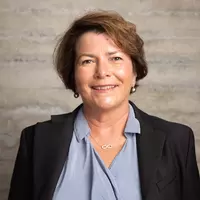 Qualifications: BLegS (Macquarie University), LLM (University of Technology, Sydney), AMICDA
Jemille has more than 25 years legal practice experience spanning private practice and senior inhouse legal roles, including at Qantas Airways Limited and the Council of the City of Sydney.
Jemille joined the Sydney Opera House in 2015 as Head of Legal, became General Counsel in 2018 and in 2020 was appointed General Counsel and Director, Risk. She is responsible for the legal, enterprise risk, program management and internal audit teams.