Inside/Out at the House: Symphony Spectacular
As the Sydney Opera House celebrates its 50th birthday, we look back at the central role the Sydney Symphony has played in the life of this world-famous building.
The Sydney Symphony Orchestra has been central to the story of the Sydney Opera House, long before the first note was ever sounded inside this world-famous building. As we celebrate the 50th birthday of this iconic building, Sydney Symphony's concert as part of Inside/Out at the House, Symphony Spectacular, tells the stories of just a few of the performances, composers and musicians who have made the Opera House what it is today.
It was Eugene Goossens, the Orchestra's Chief Conductor from 1947-1956, who was one of the driving forces behind the public campaign for Sydney to have a world-class concert hall. Goossens had come from 20 years leading orchestras in spectacular, purpose-built halls in America and Europe, but in Sydney the Orchestra was still performing in Sydney Town Hall – a fine building in its own right but not ideal for concerts.
No sooner had Goossens arrived in Sydney than he began advocating for a new concert hall, one that could seat 3,500 people, provide a home for an opera company and provide a space for chamber music. "He said he saw no reason why a city the size of Sydney, with such keen music interest, should not have these," wrote The Sydney Morning Herald at the time.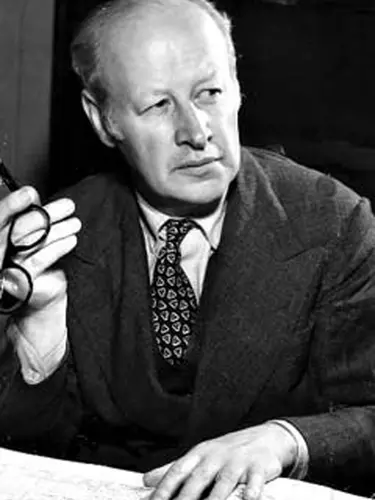 Goossens sadly did not live to see the completion of the Opera House, but it is his vision and advocacy that made this building possible. And in a sense he is watching over the Opera House everyday – a bronze bust of him by sculptor Peter Latona watches over every performance in the Concert Hall from the southern foyer. Goossens was also a composer, and so it is only fitting that this concert opens with a work of his.
From Goossens' dream to its stunning realisation, we leap to 29 September, 1973, and the opening concert in the Sydney Opera House Concert Hall, one of the most significant nights in Australian music history. Australian conductor Charles Mackerras conducted a concert of works by German composer Richard Wagner famed for the expansive world-building in his operas, the most famous being The Ring Cycle – which the Sydney Symphony is poised to perform in concert from 2023 onwards under the leadership of our Chief Conductor Simone Young.
The Sydney Symphony has always been at the forefront of new Australian music, and this concert features three works demonstrating that rich history – all three premiered at the Sydney Opera House. Ross Edwards' Maninyas was an enormous success when it premiered in 1988, and has gone one to become a landmark Australian work. That hunger for new music was a hallmark of Chief Conductor David Robertson's tenure (2014-2019), and continues today with the Orchestra's 50 Fanfares commissions, an ambitious project that has seen the creation of 50 new pieces of music by both established and up-and-coming composers. Elena Kats-Chernin's Momentum and Holly Harrison's Burnout are two of these commissions – perfectly demonstrating the mix of old friends and new voices that comprise these 50 composers.
French classical music is beloved by orchestras for its richness, its depth and its sonic textures – qualities especially evident in the music of Maurice Ravel. French music was a cornerstone of the tenures of chief conductors Willem van Otterloo (1973-1978) and Gianluigi Gelmetti (2004-2008), and Ravel's Pavane for a Dead Princess remains one of his most popular pieces.
The final two works in this Symphony Spectacular concert are stunning pieces of music in their own right, but they also represent significant people in the Orchestra's history. Charles Mackerras was the first Australian appointed to the role of Chief Conductor in 1982, and while only in the role for three years his ambition and energy left an indelible mark on the Orchestra. A wonderful musician, Mackerras had previously been the Orchestra's Principal Oboe at the age of just 19, an extraordinarily young age for such a significant position.
Mackerras was a devoted advocate of Czech music, in particular the works of Leoš Janáček and Bedřich Smetana. He once said that his championing of the operas of Janáček was his single most important musical legacy, and the performance of Smetana's Má Vlast, the complete set of six symphonic poems, was a signature event of his tenure. Vltava (The Moldau) is the most famous of these poems.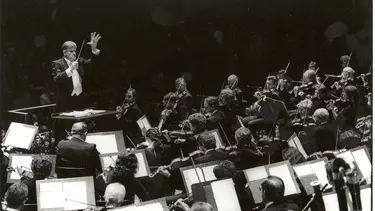 Sydney Symphony conclude this performance with a suite of music from Der Rosenkavalier by Richard Strauss. Strauss is one of music's great texturalists, a composer who uses every single instrument and technique available to him to create stunning walls of sound, and in the right hands his music can bring out the very best of an orchestra. Many of the Sydney Symphony's Chief Conductors have been supreme Strauss interpreters, Edo de Waart (1994–2003), Vladimir Ashkenazy (2009–2013) and Simone Young drawing special praise for their performances. But it is Stuart Challender (1987–1991) who is perhaps most closely associated with Strauss. A 1989 recording for the ABC remains a landmark recording for the Orchestra, and the final performance he ever gave, before his sad and too-early death in 1991, was a performance of Der Rosenkavalier in the Sydney Opera House.
The Sydney Symphony Orchestra has grown alongside this magnificent building to rank as one of the world's great orchestras, just as the building itself ranks among the world's architectural marvels. The first 50 years of the Sydney Opera House has seen thousands of memorable and meaningful performances, and we are so excited to think of all the possibilities that stretch out before us on the road to the building's centenary.