Vietnam's villages bloom into a city in À Ố Làng Phố
Tuan Le's new circus challenges how we see Asia
Tuan Le has an impressive resume. While you might not know his name, you might recognise his work as a choreographer for Cirque du Soleil's Toruk, an adaptation of James Cameron's landmark film, Avatar. And while many of us started our first job at 16, Le began his circus career at the tender age of seven, juggling for what was then known as the Ho Chi Minh City Circus.
Le's story begins in Vietnam but takes a 23-year detour through Europe before returning home to Vietnam, where he now lives. This June, he'll visit Sydney for the first time as the Director for À Ố Làng Phố and one of the founders of Nouveau Cirque du Vietnam. Tuan spoke to Backstage about  his artistic practice, how he came to work in the circus, and how his cultural identity informed his performing arts career.
See À Ố Làng Phố in the Joan Sutherland Theatre, on from 12 -15 June.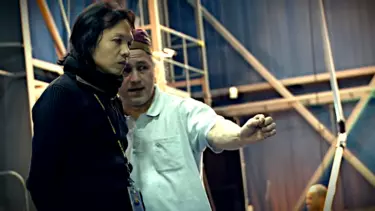 How did you begin the artistic process of creating a circus show in Vietnam?
I had been working in Paris when I got back in touch with Nhat Ly, who is the musical director of our company. We were listening to a CD by Nguyên Lê, a Vietnamese jazz musician. There was one song that was based off a traditional Vietnamese lullaby, but it was accompanied by jazz-style piano in the background. I thought it was such a beautiful piece of music.  While listening to that music, Nhat Ly and I decided we should collaborate on performance celebrating Vietnamese culture. We visited Vietnam together in 2003, including a few circus schools in Hanoi.
We introduced ourselves to students and teachers at the Vietnam Circus Federation, sharing our background and knowledge, and delivering workshops with the company for three weeks.  Fragments from those workshops tied together to form the first iteration of our show, Láng Tôi, known in English as 'My Village'. Our artistic process continues in this tradition today –  we invite everyone to share their vision. I think it's very important that everybody is able to talk about their ideas.
I always think about what beauty looks like. What is graceful? What looks nice? Every person can have a very different definition and I need to think about how music, sound and physicality can come together on stage.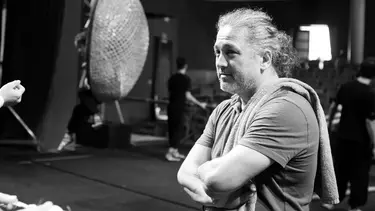 How does contemporary circus help to tell a story? How do music and sound tell a different story to physical movement?
When all of these elements come together, we develop a strong aesthetic. I always think about what beauty looks like. What is graceful? What looks nice? What looks great? Each person has a very different idea of these things.  I also need to think about how music, sound and physicality come together on stage.
Language is another important consideration. The show is the same whether it's performed in Europe or Australia. The performers converse in Vietnamese on stage, but I don't adapt the language because I want the audience to sit back and enter into the reality of the performance, so they sense and feel the emotion shared on stage. I think circus allows us to break borders and there's no need for translation, because it's not really about understanding; it's about connecting.
I think circus allows us to break borders. There's no need for translation. I don't think it's really about understanding, it's about connecting.
You were a teenager when you left Vietnam and moved to Berlin. What do you remember most about your childhood?
I was born in Saigon, now known as Ho Chi Minh City, and I moved to Berlin with my family aged 12 in 1990. I focused on studying and working professionally in theatre.
There was no such thing as the Internet back then and the only things I was exposed to were travel books on Vietnam in the school library. I saw very few images of Vietnam and most of them were pictures of the villages and cities at the time. But prior to moving to Berlin I grew up juggling in the same opera house where our company now performs. My father was a solo trumpet player and he performed on that very stage.
What made you feel like you wanted to visit Vietnam again?
I had been lucky to travel around the world as a juggler and I wanted to share my work with the people in Vietnam. I'd been based in Berlin for over ten years by that stage and had travelled all throughout Europe and as far as the US and Canada. The first time I arrived back in Vietnam in 2001, I was touched and impressed by the nature of the country. Between the northern and the southern parts, it's like travelling between two completely different places. I'd fallen in love with the countryside, the rice fields and the seaside.
The people in Vietnam really touched me. Regardless of what may be going on in their lives, they're always smiling and are always friendly and supportive.
What can people expect from your work?
When people come to our shows, they always leave with a big smile on their face. The show has a unique story that touches people's hearts and allows the artists to be themselves on stage. They're not playing a character that they have to adopt. It's really important to me that each performer is given the chance to express parts of their own personality on stage.
Who do you hope comes to see the performance when you're in Australia?
All of Sydney! Our company have never been to Sydney and we're very thrilled and excited to go there.