5 of the best Aretha Franklin Movie Moments
"Music does a lot of things for a lot of people….It's uplifting, it's encouraging, it's strengthening." - Aretha Franklin
From epic exits to hopeful holidays, The Queen of Soul has backed up some of cinema's most iconic moments. Join us as we look back on 5 incredible Aretha Franklin tracks, and where you might have heard them in your favourite films. 
All these greatest hits and more are coming to our Concert Hall as part of ARETHA, coming to the House this June.
1. Bridget Jones's Diary (2001)
Who better to play out the engagingly imperfect Bridget Jones when she makes her powerful exit from Daniel's publishing company than the Queen of Soul herself? Widely regarded as Aretha's most popular track, 'Respect' is the perfect combination of pop empowerment and soulful rhythm for every epic feminist moment - and Bridget Jones is no exception. Keen fans will have also noticed the pulsating funk beats of Aretha's 'Think' in the sequel Bridget Jones: The Edge of Reason (2004), as Bridget and Shazza are preparing to leave Thailand.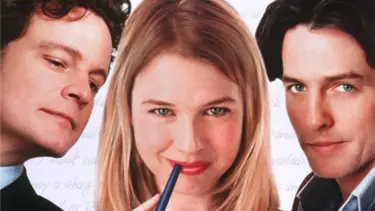 2. The Blues Brothers (1980)
Perhaps the most iconic Aretha Franklin movie moment would be Aretha herself performing 'Think' in The Blues Brothers (1980). Her character, Mrs. Murphy, has the whole diner singing along in an attempt to encourage her on-screen husband Matt to rethink his plan to join Elwood's band. While this energetic musical number isn't enough to sway him, the funk-blues rhythm of 'Think' certainly have the audience on her side from the very first note.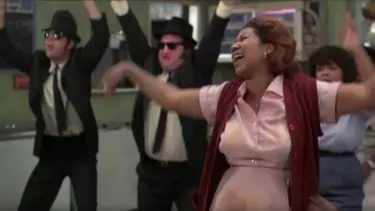 A holiday classic featuring a soul icon - what could possibly be better? Aretha Franklin's rhythm and blues sensation 'You Send Me' plays over the final scene of the film while Graham, Amanda, Miles and Iris are celebrating their first Christmas together as a group, the perfect backdrop to this happy, wholesome holiday moment.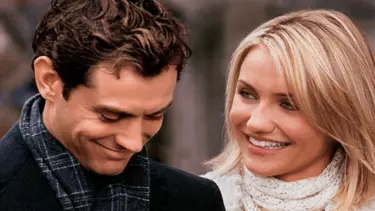 4. The First Wives Club (1996)
The stylised 80's beats of 'Sisters Are Doin' It for Themselves' bring together the best of both worlds, as British pop duo Eurythmics and American icon Aretha unite for this modern feminist album. This rousing, soulful song plays over a construction montage towards the end of the film, as Elise, Brenda and Annie set about transforming their revenge warehouse into a pillar of support and safety for the women of New York City.
5. Sister Act 2: Back in the Habit (1993)
Rounding out our list of Aretha movie moments is the ultimate 90's feel-good family film, Sister Act 2: Back in the Habit. Of course we couldn't go past this celebration of soul and rhythm without calling out 'A Deeper Love', which can be heard playing over the end credits after Deloris Van Cartier (aka Sister Mary Clarence) wraps up the music competition with her students from St. Francis Academy. The perfect finale, not only to a joyous movie moment, but also to this list of empowering, iconic Aretha Franklin cinema soundtracks.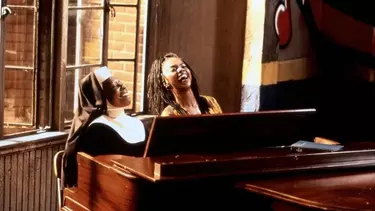 Of course, this is only a small sample of movie moments. If you're looking for some weekend watch-list recommendations, we can also suggest Green Book, 2018 (featuring 'Won't Be Long'), Forrest Gump, 1994 (featuring 'Respect') and Girl, Interrupted, 1999 (featuring 'The Right Time') to get you into a toe-tapping soulful funk mood - and don't forget to book your tickets for 'ARETHA', coming to the House this June.