His upcoming, once-in-a-lifetime Vivid LIVE show is a career-defining journey through four decades of song – so, for our latest Cheat Sheet, we dug through the epic, intergenerational influence of Australia's greatest songwriter.
An introduction from Ben Marshall, Vivid LIVE 2022 Curator
Paul Kelly is a giant of modern Australia. Our unofficial poet laureate, his lyrics echo the experiences, aspirations and problems – both large and small – of real people. He is a true artist, one who deals in honesty, even when the story he may be telling is the lie that tells the truth.
Kelly is a renowned perfectionist whose star is remarkably and wonderfully at its ascendant point now, more than 40 years into a life lived in public. We are very fortunate and grateful to be witnessing the master storyteller at the height of his powers performing Time and Tide: Four Decades of Song created just for Vivid LIVE at Sydney Opera House for four special evenings, and as the man himself says "And then these nights will be gone forever."
More than just our country's greatest singer-songwriter or "Australia's Bob Dylan", Paul Kelly is a national treasure. His music style spans bluegrass to dub reggae, but his core sound tenderly folds folk, rock, and country. He sings with a distinct, potent Australian accent, and his lyricism is what has made so many of us fall in love with Kelly's work – capturing Australia's people, culture, and landscape like no other.
Journalist Andrew Denton described Kelly as "the poet laureate" of Australia. "His songs are like postcards – little snapshots of the countryside with our experiences, dreams, hopes and problems scrawled in the lyrics," Denton explained. 
Across his long career, he's collaborated with Archie Roach, Kev Carmody, Yothu Yindi, Briggs, Kasey Chambers, Ziggy Ramo, Courtney Barnett, and of course ARIA Award-winner Thelma Plum, who'll be sharing the Northern Broadwalk stage with Kelly for a special one-off series in a few weeks. Ahead of Kelly's Vivid LIVE debut (27 May - 31 June 2022), we've put together a timeline of his significant moments: from song releases to collaborations.
Born in Adelaide, Australia in 1955, Paul Maurice Kelly is one of nine children. During school, he played trumpet and piano, was a high-scoring cricket captain and footballer, and was named the dux of his senior year. 
His Argentine-born grandfather was an Italian-speaking Opera singer, a leading baritone for the La Scala Opera Company in Milan, no less, and went on to start the Italo-Australian Opera Company, which toured nationally in the 20s.
At 19, Kelly wrote his first published song, 'It's the Falling Apart that Makes You', after listening to Van Morrison's Astral Weeks.
"When the Adelaide boy from a sprawling Catholic family arrived in Melbourne in 1977, aged 22, he threw himself into the city's heroin-soaked music scene in every way. Soon he was playing in bands with towering figures of the time… This was only a few years after he first picked up a guitar at 18." - Sydney Morning Herald
Kelly has performed solo and has led numerous groups, including the Dots in the early Melbourne days, and The Coloured Girls, formed in Sydney in 1985 and so-named after Lou Reed's 'Walk On The Wild Side' - later renamed to The Messengers.
Kelly has published a memoir, released countless chart-topping songs and a biographical film, composed for several Australian film and television soundtracks, including cult hit Lantana, and his cherished 1996 Christmas song 'How To Make Gravy' will come to life in a new feature film.
These days you can find Kelly touring nationally with his band, residing in his St Kilda home with his partner Siân Darling and doe-eyed black and white dog.
"Paul Kelly's strength has always been his lyrics - his ability to tell not just a story but something that feels like the truth, whether it as a prisoner with regrets or a junkie with demands. With that dusty voice with its creaks and creases, he's been one of our best raconteurs…" - Sydney Morning Herald
In 1996, Kelly released 'How to Make Gravy', quickly becoming a beloved Christmas tale, which tells the story of a newly imprisoned man Joe who can't be home for Christmas. Behind the seemingly unambiguous title is agonizing, honest storytelling and lyricism. 
"And later in the evening, I can just imagine,
You'll put on Junior Murvin and push the tables back
And you'll dance with Rita, I know you really like her,
Just don't hold her too close, oh brother please don't stab me in the back"
Fun fact: the gravy recipe is genuine – learned from Kelly's first father-in-law.
Kelly's earlier hits include the 'Before Too Long' (released on the 24-track double LP Gossip, 1986), 'To Her Door', which has raked in more than 48 million plays, and his highest-charting local hit in 1987, as well as the bright, fast, saxophone/harmonica-drenched 'Dumb Things' (both released on Under the Sun, late 1987). 
"There is an empathy here [in 'To Her Door'] that doesn't seem forced, and an eye for detail that is surely one of the finest qualities of Kelly's writing. It's there again in one of his best-known images, a Silver Top bringing the protagonist swinging through the streets, back to his wife." - Robert Forster (former The Go-Betweens) for The Monthly.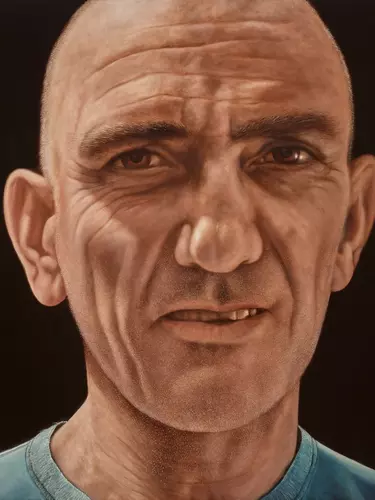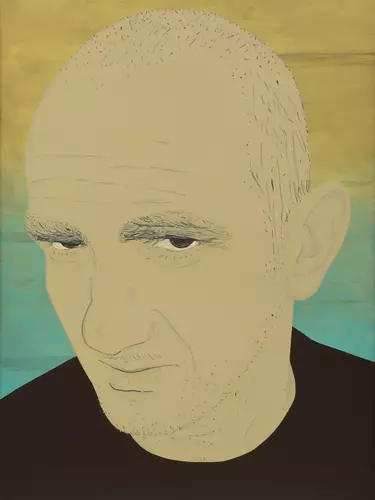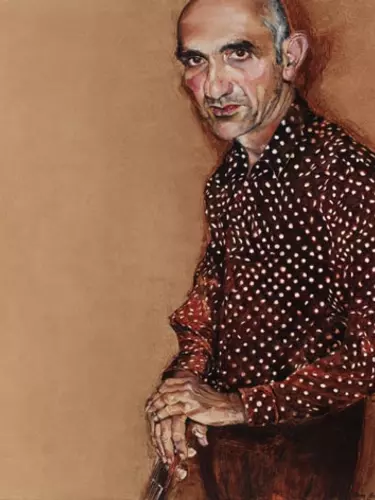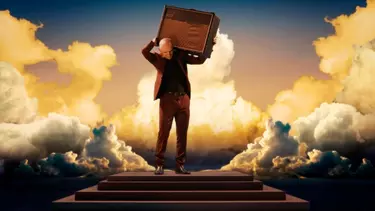 The collaborations
Kelly has collaborated with multiple generations of Australian musicians, and in turn, has seeped into the hearts of countless young Australians. He's also the first name called upon when international folk superstars – think Bob Dylan or Leonard Cohen – come to Australian shores. He's built an enduring legacy and relevance, which few artists have managed to achieve so effortlessly. 
"Once you start to listen for it, Kelly's voice is everywhere. He's in the supermarket, floating above the aisles as masked shoppers trace wide arcs around one another. He's blasting from the Tesla idling at the lights, from the Bluetooth speaker tossed into the grass by the teenagers kicking the footy at the park. He's drifting from the tinny headphones of the old guy on the tram." - Sydney Morning Herald
Over the past decade, he's worked with everyone from Yorta Yorta hip-hop star Adam Briggs (aka Briggs) in 2016 for ABC's triple j Like a Version (which boasts up to 3.2 million views on YouTube) to distinguished jazz pianist Paul Grabowsky in 2020. In 1991, Kelly co-wrote Yothu Yindi's land-rights anthem, 'Treaty'. In the same year, the formidable 'From Little Things Big Things Grow', co-written with Kev Carmody, was released - it tells the story of Vincent Lingiari, a Gurindji stockman who initiated the Wave Hill Walk-Off in 1966. In 2021, pioneering hip hop artist Ziggy Ramo collaborated with Kelly and the Sydney Opera House on a music video for 'Little Things', Ramo's reinterpretation of a Kelly classic.
Kelly also shares a co-writing credit with Paul McCartney, all thanks to Gamilaraay singer-songwriter Thelma Plum. The Beatle wandered past the recording studio, overheard Plum's Paul Kelly-featuring song 'Made For You', the closing track of her Top 10 smash Better in Black, and asked if he could "lay something down". It's not every day that happens.
"Thelma's responsible for me getting a co-write with Paul McCartney, for which I will be eternally grateful… Thelma Plum, Paul Kelly, Paul McCartney – so I can say I've written a song with Paul McCartney, which is pretty good!" Kelly recounts to ABC Radio National Breakfast.
The acclaim
In 1997, Kelly was inducted into the ARIA Music Awards hall of fame, and in 2017 was appointed as an Officer of the Order of Australia for distinguished service to the performing arts and to the promotion of the national identity through contributions as a singer, songwriter and musician.

In 2001, the Australasian Performing Right Association (APRA) listed the Top 30 Australian songs of all time, which included Kelly's 'To Her Door', and 'Treaty', written by Kelly and members of Yothu Yindi.
One of the finest songwriters I have ever heard, Australian or otherwise.
There is something unique and powerful about the way Kelly mixes up everyday detail with the big issues of life, death, love and struggle – not a trace of pretense or fakery in there.
The playlist
From his well-loved classics ('To Her Door', 'How to Make Gravy', 'Before Too Long'), and collaborators (Archie Roach, Ziggy Ramo, A.B Original, Missy Higgins, Augie March) to his most recent album, last year's eclectic Paul Kelly's Christmas Train, featuring guest appearances from Kasey Chambers, Marlon Williams and Emma Donovan, we unpack the sounds of the revered Paul Kelly.
The show
Across four big nights on the Northern Broadwalk, Time and Tide: Four Decades of Song is a once-in-a-lifetime celebration of Kelly's career in music, drawing upon a catalogue of 'timely' songs that defined a culture.
"We kill time, we waste time, we do time, we use time, we find time, we lose time, we race time, we hate time. Time keeps ticking - a heartbeat, a bomb, a spur. Time doesn't wait, nor does it hurry. It moves too slow for lovers apart, for lovers together too fast. For four nights we play songs in praise of, in spite of and in the shadow of time. And then these nights will be gone forever." - Paul Kelly
See Paul Kelly play for four nights on the Northern Broadwalk at Vivid LIVE Friday 27, Saturday 28, Sunday 29 and Tuesday 31 May 2022. Tickets available here.