What the Ocean Said James Brown, Alice Osborne and collaborators
31 August, 2 & 3 September 2023
Storytelling and Meditation
Ages 4+ | What The Ocean Said is a live experience for children aged 4+ and their grown-ups. A specially commissioned new storytelling and meditation experience with digital projections. This is a sensory world of vivid storytelling, dreamy electronic music, animation, and the wonder of our Sydney harbour.
Photo credit: Annabel Osborne
| | |
| --- | --- |
| Date | Time |
| Thursday 31 August | 1.30pm |
| Saturday 2 September | 11am, 1pm, 3pm |
| Sunday 3 September | 11am, 1pm, 3pm |
| Ticket | Price |
| --- | --- |
| Standard | $25 |
$8.95 booking fee applies per transaction
Prices correct at the time of publication and subject to change without notice. Exact prices will be displayed with seat selection. Children aged 15 years and under must be accompanied at all times.
The authorised agency for this event is Sydney Opera House. For more information about Authorised Agencies, see the frequently asked questions below.
General Public tickets on-sale
4pm, Thursday 16 February 2023
Run time
The duration of this event is 60 minutes.
Event duration is a guide only and may be subject to change.
Age
Suitable for ages 4+.
Young people under the age of 15 must be accompanied at all times. 
Written and directed by James Brown and Alice Osborne
Concept and musical score: James Brown
Video Design: Solomon Thomas
Set design: Angus Callander
Performer: Micaela Ellis 
Original performer: Nikita Waldron 
Creativity is contagious. Pass it on.

Albert Einstein
A sensory world of projections and vivid storytelling
What The Ocean Said is a relaxing storytelling experience for children and their grownups. You are invited to relax in a sea of pillows amidst a magical space of calm. Follow the journey of a humpback whale diving deep into the water, and expanding into the reaches of the ocean itself. With mindfulness techniques wrapped up in a story time adventure, we'll introduce younger children to meditation, and offer bigger kids a whole new perspective.
What the Ocean Said is a Sydney Opera House New Work Now commission, enabled by Jane & Russell Kift and by the Turnbull Foundation.
Presented by Sydney Opera House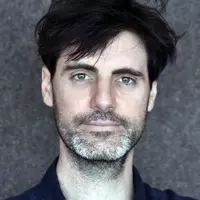 James Peter Brown is known for his evocative and diverse music scores and sound designs. He has worked across a range of genres, from mainstage theatre and contemporary dance to film, documentary, animation, video games and virtual reality. His processes often involve creating music and sound in synchronicity with the development of a project, building connections between performance material and sound.

James' collaborations with directors and producers often explore ethereal, emotive experiences that become part of the deeper exploration of character and storytelling.
He has developed continuing artistic relationships with artists and companies including Sydney Theatre Company (Constellations, Do Not Go Gentle, Lord of the Flies, Mosquitoes, The Deep Blue Sea, The Real Thing, Home I'm Darling) Bethesda (Fallout 4, Fallout 76, Fallout Shelter) Victoria Hunt (Tango Wai, Copper Promises) ERTH (Duba, Badu, Winter Camp, The Liminial Hour, Prehistoric Aquarium VR) SOIT (The Lee Ellroy Show, Messiah Run, We Was Them, Nomads) POST (Ich Nibber Dibber, Oedipus Schmoedipus) and Kristina Chan (A Faint Existence, Mountain, Brightness)
He holds a Bachelor of Visual Arts from Sydney College of the Arts, in which his focus was on composition and sound design for animation. He also holds a Master of Acoustic Physics from The University of Sydney, for which his thesis was on the physiological effects of low frequency sound on the body and mind.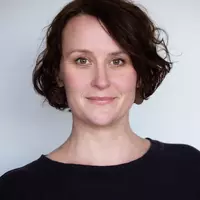 Alice Osborne is a director, theatre maker and puppeteer. For Sydney Opera House, Alice has collaborated with primary school students in Western Sydney to create performance and film within the Creative Leadership in Learning program. Alice was Puppetry and Movement Director for THE WEEKEND and RUBY'S WISH (Belvoir St Theatre), the Australian production of WAR HORSE (National Theatre of Great Britain), THE SPLINTER (Sydney Theatre Company), DIARY OF A WOMBAT, POSSUM MAGIC and EDWARD THE EMU (Monkey Baa), ALPHABETICAL SYDNEY and BLACK SUN/BLOOD MOON (Critical Stages), and Justine Clarke's LOOK LOOK IT'S A GOBBLEDYGOOK. As Performer, Alice was a member of Compagnie Philippe Genty (Paris), and My Darling Patricia (Sydney). She co-created and performed FALLING WOMAN (Performance Space). Her television credits as Puppeteer include DIDI & B (Nickelodean), ME & MY MONSTERS, FIVE MINUTES MORE, FARSCAPE (The Jim Henson Company), and THE UPSIDE DOWN SHOW (Sesame Workshop). Alice holds a Bachelor of Theatre/Media from Charles Sturt University, Bathurst. She also holds a Master of Occupational Therapy, from The University of Sydney, and is a registered Occupational Therapist working in inpatient mental health.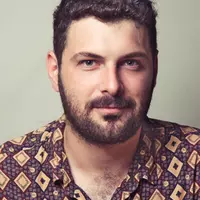 Solomon Thomas is a theatre maker and performer currently situated in Sydney. He explores the intersection between the physical and digital in theatre, experimenting with how theatre and film can co-exist in a live context. He works as a performer, puppeteer, theatre maker and video designer and is driven by how these practices meet formally.

He graduated with BCA Honours in Performance from the University of Wollongong in 2013 and for the past six years has been actively engaged in creating and performing work for both independent and main stage theatre. He is a core member of re:group performance collective, Monday Night Cards and Woodcourt Art Theatre. His collaborations include Jackson! Le Diner Est Pret! (Woodcourt Art Theatre, 2013), The Encounter (Adelaide Fringe, 2014 and La Mama, 2016, LOVELY (PACT, 2015), Tom William Mitchell (Woodcourt Art Theatre, 2017 and Merringong, 2018), Kraken Play (Crack Theatre Festival, 2017), Spacejunk (Sydney Observatory, 2018), Lifestyles of the Richard and Family (Next Wave, 2018) and Return to Escape From Woomera (Liveworks, 2018). Solomon has worked as a performer on Nick Cave's Heard (Sydney, 2016), My Darling Patricia's The Piper (Sydney Festival, 2014 and the Edinburgh Fringe, 2015) and in development with Branch Nebula, Applespiel, Studio A, Chiara Guidi, and Erth. Solomon is currently a puppeteer with Erth Visual & Physical Inc (2014-19) and has toured with them throughout the UK, UAE, Hong Kong, Singapore, Australia and Japan.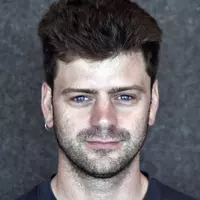 Angus Callander is a visual artist and designer based in Sydney. His art practice focuses on how the visual language of modernism can be reappropriated to influence our understanding of the physical world and the overlay of information we impose on it. His work crosses the mediums of painting, sculptural construction and digital animation. He graduated from The University of Sydney in 2012 with a Bachelor of Design in Architecture and in 2015 graduated from the National Art School with a Bachelor of Fine Art majoring in painting. As a designer he works across architecture, film, TV and theatre.
Nikita is an actor and writer. She is a graduate of the National Institute of Dramatic Art(NIDA), completing a Bachelor of Fine Arts in Acting in 2017. Her theatre credits include Rules for Living, Lord of the Flies and Mosquitoes at Sydney Theatre Company, The Wolves and An Enemy of the People at Belvoir St Theatre, girl friend at Belvoir's 25a, and Youth & Destination at KXT for Manifesto Theatre Company.

Her feature film credits include The Bystander Trials directed by Katherine Millard, Palm Beach directed by Rachel and Top End Wedding directed by Wayne Blair. And, the short films Pearly Gates directed by Meg Clarke and Trigger Happy written and directed by Sunshine Grace. Her TV credits include The Letdown (Series 2) directed by Trent O'Donnell for NETFLIX and Random and Whacky (Series 2) directed by Keaton Stewart and Monica O'Brien for Ambience Entertainment.

Prior to NIDA, Nikita commenced a Bachelor of PPE (Politics, Philosophy and Economics) at ANU. While at ANU, she directed and produced a production of Cosi which was nominated for Best Director, Best Production and won Best Ensemble at the Canberra Area Theatre Awards.

Nikita has also written, produced and acted in a web series titled Your Mates, working closely with the late actor-director Jess Falkholt to complete the pilot episode, shortly before her passing. Her debut play Falling, was shortlisted for Playwriting Australia's Max Afford Award in 2020. Nikita is the 2021 recipient of the Rebel Wilson Comedy Commission for Australian Theatre for Young People.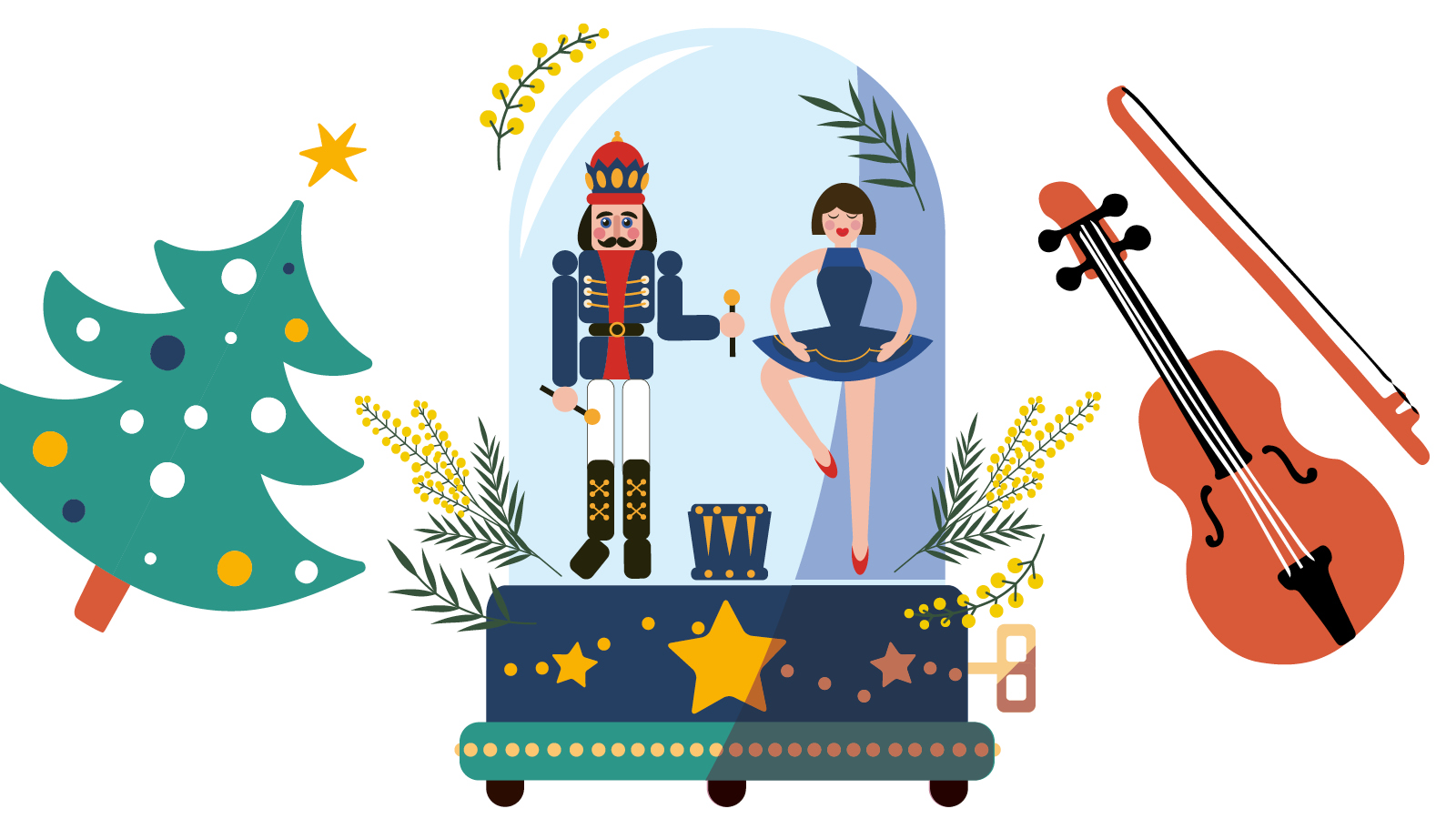 Ages 2 - 8 | Join Clara and her Nutcracker on a magical journey in this stunning adaptation featuring live classical music and ballet.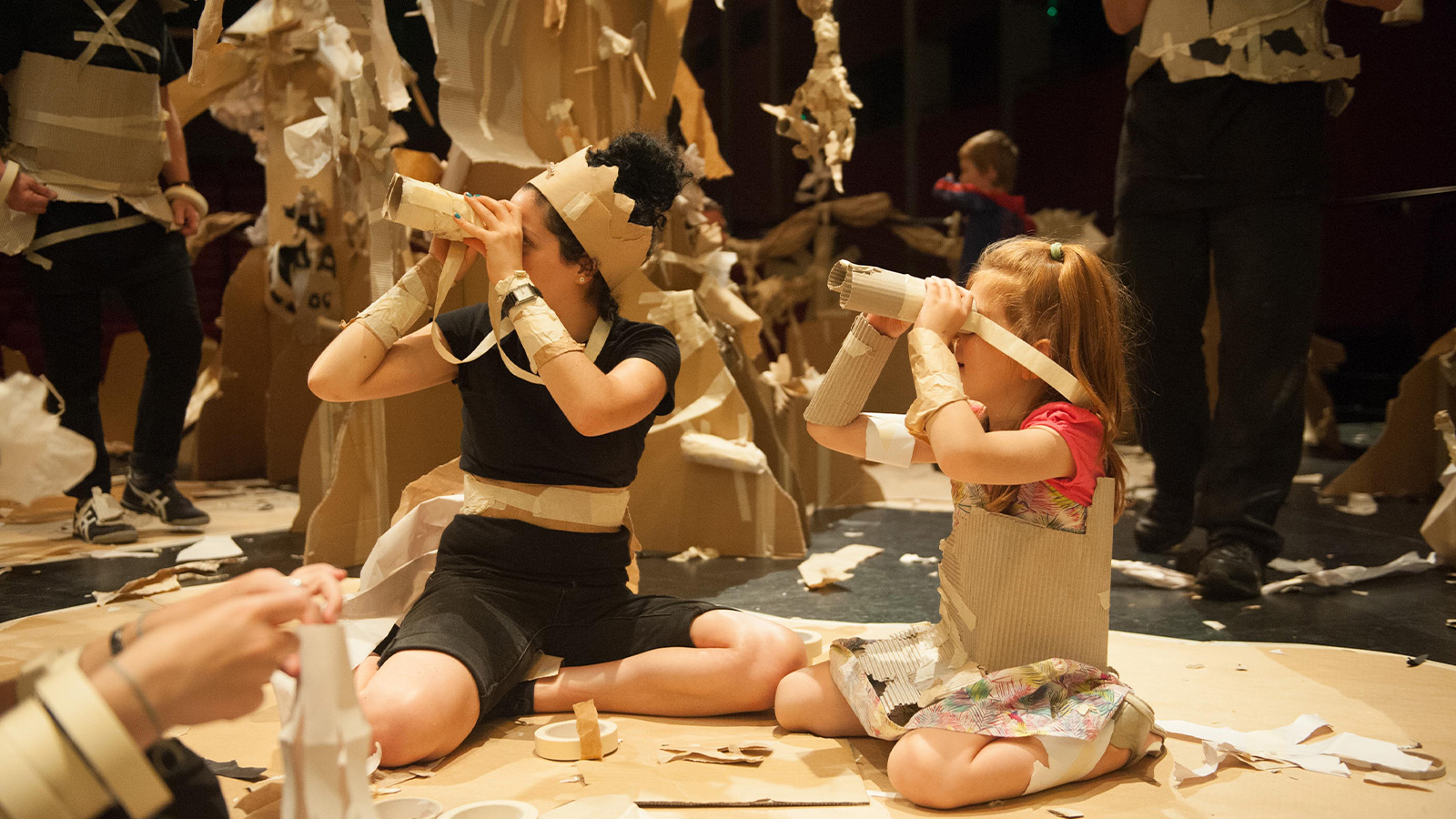 Ages 3+ | Venture into this world of paper, towering cardboard trees and endless possibilities. Let your imagination run wild as you help add to this ever-growing installation, using paper and sticky tape as your only materials!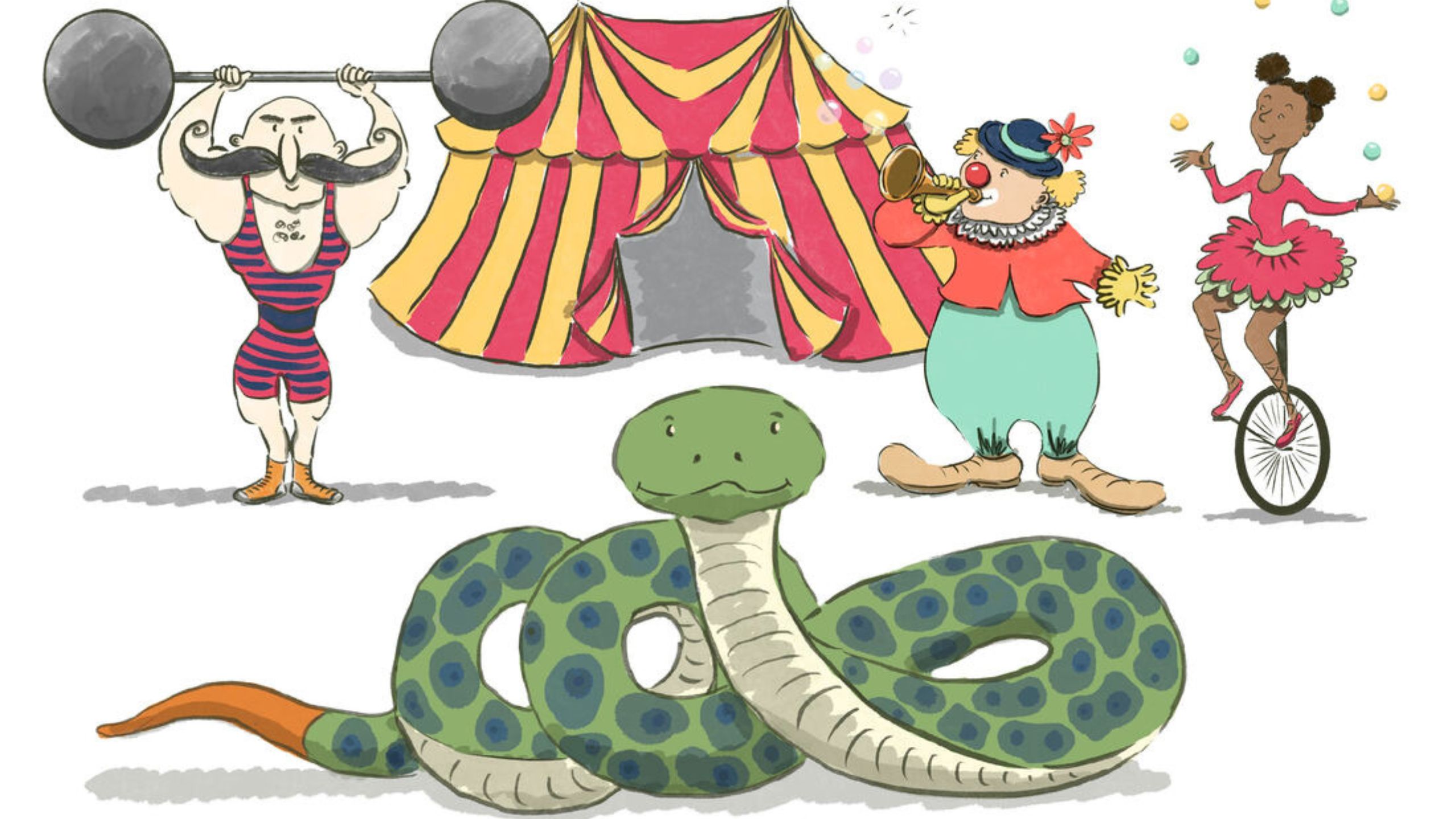 All ages | "Sparkling, dazzling children's opera." A delightful show for the whole family! Sid dreams of singing – but will anyone listen?