My Inspirational Teacher: Angharad Yeo
Stories of the teachers who inspired our Digital Creative Learning talks host Angharad 'Rad' Yeo
We all have that one teacher who saw our potential and who pushed us that little bit harder to be all that we could be. My Inspirational Teacher is a Sydney Opera House article series where we ask artists and educators about the people who untapped their potential. Whether a teacher, tutor, coach, Auntie or Uncle, these are the stories of the ones who made us care... while caring about us.
Whilst some of us may have only one standout teacher at school, Angharad (Rad) Yeo was blessed with many – "I have so many teachers that - looking back - I can see have shifted my entire life's trajectory." Ahead of hosting this year's Digital Creative Learning talks at the Sydney Opera House, we spoke to Rad about her schooling experience and the inspirational teachers that helped contribute to the person she is today.
You may know Rad Yeo from the multitude of things she does at the ABC – award-winning television presenter, video game critic, technology journalist and one of the hosts of ABC's Good Game Spawn Point. She is also the host of technology podcast Queens of the Drone Age, ABC Science's Elevator Pitch and Rad Experiments, and ABC Listen's How Games Play Us. So it comes as no surprise that in school, she did a bit of everything, from debating to drama, to theatre, to science, to writing – you name it.
But it was her public primary school teachers that helped not only push her into trying new things but also nurtured her existing interests. "My school's motto was 'Strive to Excel', and they well and truly internalised it because it was a school that always pushed you to absolutely do your best."
"I know that it's easy to say because that's what we think of schools and education and that early part of your life as being, but I think that those teachers really took it to heart. I could see it time and time again – from all of the little things that happened that were there to encourage me to reach my potential and then exceed it."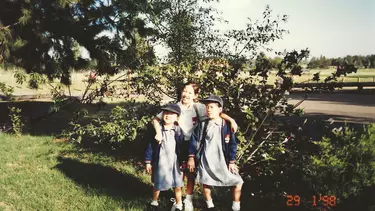 It is clear that when reflecting on her primary school days, Rad had a warm and optimistic experience. "School in general, I think is one of those really magical times where you can just try everything and anything. And it really doesn't matter if you're good at it or bad at it. The primary school I went to really lived up to this."
"When I started kindy (kindergarten), I had a teacher named Ms Bateup who was always encouraging me to be the best version of myself. Though, I was in kindy so I didn't realise at the time how instrumental it was what she was doing until I was moved to the local private school my sisters were at."
Rad was academically gifted from a young age, but it wasn't until she moved to the private school that she realised how much Ms Bateup had nurtured her learning.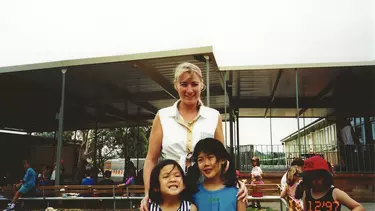 "The private school teachers were trying to pull everyone into the same lowest common denominator, whilst the primary school was allowing and inspiring the students to flourish on their own, be our own person. From having a really great first year at kindy, I found myself suddenly having a really bad time because I was being held back so much at the private school. Eventually my parents pulled both myself and my sisters out and enrolled us all into the public school".
When Rad was in year three and four, she had a teacher - Mrs Williams - that identified she had an interest in science, particularly biology. The school organised for Rad to go to the Opportunity Class* when they had someone from CSIRO come visit, allowing Rad to participate in a small workshop on genetics and forensic science.
"I had the absolute best time in that workshop, but to me, I was just having fun. I now look back as an adult, and realise that, it takes a very remarkable teacher to not only identify that a student has an interest, but to then organise for it to happen."
In the same positive fashion that Rad entered her public primary school, she also left it, all thanks to one Ms. Perantuono in years 5 and 6. Selected for the Opportunity Class* at her school, Rad found herself with like-minded, academically gifted individuals in her final two years of primary school.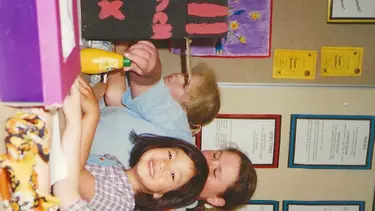 "I feel like that period in my life was a big one for figuring out who I was, what stuff I enjoyed and what stuff I wanted to pursue further, and those little things like realising that you're clever that you can do things. She was a teacher that really focused on enriching the experience for the students, she challenged us. For example, she would start every single day with a logic riddle and we'd all take ten minutes to give it a go. That's always stuck with me."
"She was never about just coming in to just teach the material and go home, she really looked for ways that she could bring something extra for kids."
The learnings instilled by Rad's teacher in her formative years have helped provide a foundation for who she is as a person, and is something that she looks back at fondly.
"That sense of figuring stuff out is something that has become a really big part of my life and become quite important to a lot of the success that I get to enjoy today."
*Opportunity Classes in New South Wales, Australia are government primary school classes operated by the New South Wales Department of Education and Communities for gifted and talented children