My Inspirational Teacher: Pasi Sahlberg
The Finnish educator and thought-leader on the teachers who inspired him to reshape the narrative around schooling.
We all have that one teacher who saw our potential, who pushed us that little bit harder to be all that we could be. My Inspirational Teacher is a new Opera House series where we ask artists and educators about the people who untapped their potential. Whether a teacher, tutor, coach, Auntie or Uncle, these are the stories of the ones who made us care... while caring about us.
Pasi Sahlberg knows what it means to be a good teacher. A maths and science teacher himself, Professor Sahlberg is now a world-leading advisor on schools and education systems – preaching the importance of the autonomy of the student and the value of play in the classroom. Ahead of his conversation series about the Australian education sector, we asked Pasi about his own childhood teaching inspirations.
When Pasi Sahlberg looks at the Sydney Opera House, an embodiment of the beauty and practicality of Nordic architecture, he sees something purposeful and long-lasting. Reflecting on his days as a school student in Finland, Pasi marries this very notion of Nordic practicality and, in paradox, its simple complexity, to explain how certain individuals left a lasting impression on him. 
Surprisingly, as a student, Pasi was unhappy. Like a lot of young people around him, he wanted to leave school as quickly as possible. This was because his teachers expected him to be exactly like his peers, with his school treating learning as a one-size-fits-all experience. But for Pasi, the narrative couldn't be more different. He recognised he was unique, so why couldn't his teachers? It took a couple of extraordinary teachers in high school to help him find his feet.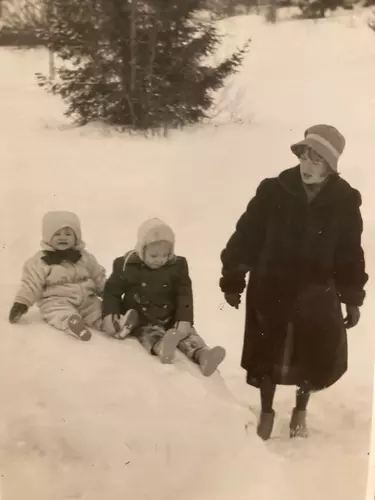 "You may be thinking I mean 'extraordinary' in a way that these teachers taught whimsically or put on a show during classes, or perhaps magically changed my life, but no, rather, it was actually the opposite, it was a lot more simple," Pasi recalls.
It was the earnest nature of how they approached all their students as individuals and provided them with a safe space to explore and challenge themselves that was so impactful to a young Pasi.
"They gave me a reason to come to school, exercised my curiosity enough to want to learn more about the subjects they taught, whilst I simultaneously tried to figure out what I could do with my life." 
Pasi explains that it was because of this simple yet crucial acknowledgment of him as an individual, and a teaching approach tailored to his learning needs, that he ended up staying in school and eventually becoming a teacher himself. 
Timo, a maths and science teacher, was one of those teachers who was able to captivate Pasi on a deeper level. Timo's classroom mimicked that of a laboratory, bland and uninspiring. Aesthetically, Pasi has no positive recollections or warm memories about the space. In fact, for the most part, schooling in Finland was not as decorative as the lively classrooms we witness today. It was, however, Timo's love for the arts that fascinated a young, music-loving Pasi. Here stood a teacher, a mathematician, who was outwardly plain and traditional, explaining the world of numbers, the wonders of logic and rationality, yet all the while openly exhibiting an unexpected passion for arts – everything from theatre and literature to music. 
"In the same way Timo understood that he himself was a unique individual, unable to be boxed up, he was able to offer me and the other students the same grace and patience." 
Pasi appreciates that, like himself, there are many others that can't pinpoint their source of motivation and inspiration on one person. Whilst Pasi felt that his childhood dream to pursue music was neglected by his school, he remains humbly grateful for the few teachers that made school more worthwhile. 
Whilst Timo helped keep a young Pasi in school, encouraging his critical and creative thinking during his formative years, it was dear friend and educationist, the late Sir Ken Robinson, who aided in provoking deep thought and understanding, influencing not only Pasi's work but his personal life. 
"I had read so much of his work over the years but it wasn't until I met him, that I was able to see he was so much more than what I had known from his written work. He really made me stop and think about things in a way I had never before." 
Robinson's idea around celebrating an individual's different interests, seeing the human potential in everybody, had me reflecting on my own schooling days. I felt like… finally!
It was Robinson's book The Element: How Finding Your Passion Changes Everything that cemented exactly how Pasi felt as a school pupil. 
"Robinson's idea around celebrating an individual's different interests, seeing the human potential in everybody, had me reflecting on my own schooling days. I felt like… finally! Somebody understood what was lacking and began to connect the dots as to why I gravitated towards a few teachers such as Timo." 
Today, Pasi remains steadfast and determined in wanting to reshape the narrative from his schooling days: that we must be more sensitive when working with young people, recognising them as unique individuals. And that a standardised, uniform approach to teaching is not sustainable. 
"Similarly to Nordic design, the education system appears to be deceptively simple when the core is exposed: the learning, the wellbeing and happiness of all children for common good. As teachers, it is our job to honour this." 
Pasi considers the Sydney Opera House itself a metaphor for a successful education system. 
"The fundamental Nordic design principles of the Sydney Opera House are inspired by organic nature and experiential character. Both in its form and function: the Sydney Opera House is a symbol of simple complexity, with its ingenuity remaining in its simplicity." 
By championing this notion of simple complexity in education, we are able to realise "when teachers see their students as individuals, that the excellence of teaching begins."