Bangarra Dance Theatre WARU JOURNEY OF THE SMALL TURTLE
School Holiday Performance | Ages 3+ | In Bangarra's first dedicated work for children, join our heroine Migi as she undertakes a journey of discovery and survival. A contemporary saltwater Lagaw Kazil (Island Children) story inspired by the totemic system of the green turtle, Waru – journey of the small turtle is an interactive and immersive introduction to Torres Strait Islander culture and dance for ages 3+. 
| Date | Time |
| --- | --- |
| Wednesday 9 October 2024 | 10:00am & 12:30pm |
| Thursday 10 October 2024 | 10:00am & 12:30pm |
Tickets
Price
Standard
 
Premium
$35
A Reserve
$30
B Reserve
$25
Insiders
 
Premium
$32
A Reserve
$27
B Reserve
$22

Groups 6+
Groups of 6 or more save on this performance.
Please call +61 9250 7700 for more information.

 
Premium
$32
A Reserve
$27
B Reserve
$22
Prices correct at the time of publication and subject to change without notice. Exact prices will be displayed with seat selection.
The authorised agency for this event is Sydney Opera House. For more information about Authorised Agencies, see the frequently asked questions below.
Audio described performance
10am Thursday 21 December 2023 
An audio description service to enhance the experience of customers who are blind or have low vision is offered for selected performances at the Sydney Opera House. This is a live commentary of the visual elements of a performance, by trained audio describers. Audio description is relayed via a free headset and receiver linked to the FM radio system.
Pre-show Tactical Tour
9am Thursday 21 December 2023
Tactile tours allow patrons who are blind or have low vision to have a hands-on experience. Patrons are given access to costumes, props and stage set in order to capture the atmosphere of the work. Tactile tours occur before the performance. Book online using the Audio Described price type, call 02 9250 7777 or email bookings@sydneyoperahouse.com.
Read our frequently asked questions (PDF) about access for the show.
Find out more about accessibility at Sydney Opera House
Run time
Waru – journey of the small turtle runs for approximately 45 minutes.
Event duration is a guide only and may be subject to change.
Age
Suitable for all ages 3+.
Children aged 15 years and under must be accompanied at all times.
The Opera House is committed to the safety and wellbeing of children that visit or engage with us. Read our Child Safety Policy
Director
Stephen Page
Cultural Creatives 
Sani Townson and Elma Kris
Writer 
Hunter Page-Lochard
Composers 
Steve Francis and David Page
Featured Songs By
Helen Anu, Leonora Adidi and Peggy Misi
Set and Costume Design 
Jacob Nash
Lighting Design 
Matt Cox
Language Consultant 
Leonora Adidi
Artists 
Aka Malu - Storyteller 
Elma Kris
Performer 
Aba Bero
Bangarra has thoughtfully created a fully immersive experience.

Artsplorers
Also on this page
Seating map
A journey of discovery and survival
Under the star-illuminated skies of the Torres Strait, a green turtle navigates her way back to the beach where she was born. The season has started, the turtles are returning to nest, and soon the island will welcome a new generation of hatchlings – amongst them, our small turtle friend, Migi! 
In Bangarra's first dedicated work for children, join our heroine Migi as she undertakes a journey of discovery and survival. A contemporary saltwater Lagaw Kazil (Island Children) story inspired by the totemic system of the green turtle, Waru – journey of the small turtle is an interactive and immersive introduction to Torres Strait Islander culture and dance for ages 3+.
Created by former Bangarra Artistic Director, Stephen Page, together with Hunter Page-Lochard and Bangarra alumni Dancers and Choreographers Sani Townson and Elma Kris, Waru provides teachers, parents and care-givers with a unique opportunity to open up conversations about climate change, caring for the environment and the traditional cultural values of respect and reciprocity.
Sydney Opera House presents a Bangarra Dance Theatre production
Meet the artists
Stephen Page
Director
Born in Brisbane, Stephen is a descendant of the Nunukul people and the Munaldjali clan of the Yugambeh Nation from SE Queensland.

Stephen was Artistic Director of Bangarra Dance Theatre from 1991 - 2022 and has developed a signature body of works that have become milestones in Australian performing arts.
Stephen continues to reinvent Indigenous storytelling within Bangarra and through collaborations with other performing arts companies. He directed the Indigenous sections for the 2000 Sydney Olympic Games Opening and Closing Ceremonies and created a new dance work as part of the Gold Coast 2018 Commonwealth Games Opening Ceremony. Stephen has choreographed over 25 works for Bangarra. His most recent works include the Helpmann Award winning work Bennelong in 2017 and the work Dark Emu in 2018, choreographed together with former Bangarra dancers Daniel Riley and Yolande Brown, and which went on to become one of the most successful productions in the history of Bangarra.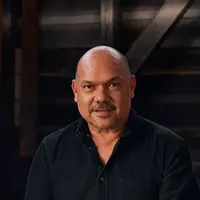 Hunter Page-Lochard
Writer
Hunter Page-Lochard recently completed production on the highly anticipated ABC/NBCUniversal series FIRES, and will next be seen in Daniel Askill's debut feature film and Tyson Wade Johnston's feature STREAMLINE. He is also one of the regular hosts of Playschool on ABC.
Hunter also starred as "Cleverman" in ABC's ground breaking series CLEVERMAN, which premiered at the 2016 Berlin Film Festival, aired on SUNDANCE TV in the US, for which he was nominated for the Graham Kennedy Most Outstanding Newcomer Logie Award.
Hunter made his feature film debut in Rachel Perkins' award winning film, BRAN NUE DAE. His other feature film credits include SPEAR, which premiered at the 2015 Toronto International Film Festival, THE SAPPHIRES, which screened in Official Selection at the 2012 Cannes Film Festival and AROUND THE BLOCK which screened at the 2014 Toronto International Film Festival.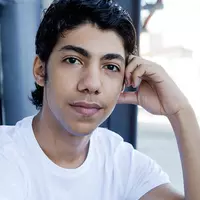 Elma Kris - Aka Malu
Storyteller, Cultural Creative
Elma was raised on Thursday Island (Waiben) in the Torres Strait. Her clan is from the North Western and Central Islands of the Torres Strait.
Elma has had a rich and rewarding career as a dancer, choreographer, actor and teacher. She studied at NAISDA and joined Bangarra in 1999.
Her many choreographic credits include Bupau Ipikazil and Bupau Mabigal (NAISDA, 1994) Malu (Bibir dance company, 1998), the Torres Strait Island element of the Sydney Olympics Opening Ceremony (2000), Emeret Lu (Bangarra, True Stories, 2007) and About (Bangarra, Belong, 2011). Elma's film credits include Oscar and Lucinda, Reef Dreaming, Farscape and SPEAR (2016).
In 2007, Elma won a Deadly Award for Dancer of the Year and in 2017 she was Nominated for a Helpmann Award for Best Female Dancer for her title role in Stephen Page's Nyapanyapa, part of Bangarra's triple bill OUR land people stories (2016).
In 2015, she was one of five artists who took part in Unsettled, an exhibition at the National Museum of Australia.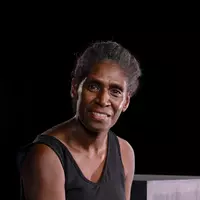 Aba Sessie Bero
Dancer
Proud Meriam, Erubian and Kaantju woman from Far North Queensland, Aba comes from both Torres Strait Islander and Aboriginal roots. Born in Townsville, Queensland, she completed her primary schooling in Darwin and Daley River, Northern Territory, before moving back to Townsville to complete her secondary schooling. Being raised and immersed in cultural traditions of both First Nations backgrounds is where the strength of her core is founded.
Aba trained at NAISDA (National Aboriginal Islander Skills Development Association) for three years before moving back to Townsville in 2015 to take care of a family member.
She has performed in events and festivals, including the national AIDS Foundation, Qantas, Message Stick (SOH), 5 Land's Walk, schools, universities, NAIDOC Week, Mabo Day, NPA (Northern Peninsula Area) Cultural Festival, restaurant, museum and gallery openings, Yarbun and Australia Day (SOH).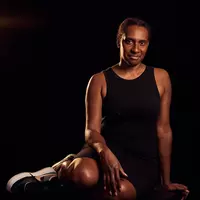 Steve Francis
Music
Steve is a composer and sound designer originally from Adelaide. An opportunity to produce and mix David Page's work on Alchemy for The Australian Ballet in 1996 led to an ongoing collaboration with Bangarra.
As composer and sound designer, Steve has worked with Australia's premier theatre companies, including Sydney Theatre Company, Melbourne Theatre Company, Belvoir and Griffin. He has composed for a number of films, including The Turning, the multi award- winning dik, Leah Purcell's She Say, the Dendy Award-winning film Black Talk, Berlin Festival winner Djarn Djarns, the MMF Award-winning documentary Mr Patterns, the AFI Award- winning short film Box and the documentaries Firestarter: The Story of Bangarra, How the light Gets in, Macumba and Picture the Women.
For television, Steve has scored for the Channel Nine series Cops LAC, the mini-series Dangerous for Fox and the internationally released series Double Trouble. With David Page, Steve also composed and produced music for the Sydney Olympic and Rugby World Cup opening ceremonies.
As well as two nominations for sound design, Steve has won two Helpmann Awards for Best Original Score for two Bangarra productions (Walkabout, 2002 and Belong, 2011 with David Page). He has also won two Sydney Theatre Awards for Best Music and Sound Design.
Jacob Nash
Set & Costume Design
Jacob is a descendant of the Daly River people, west of Darwin, and has spent the last 20 years living, working and creating in Sydney on Eora country. He graduated from the NIDA Design Course in 2005. In 2010, he designed the set for of earth & sky for Bangarra and received a Green Room Award for Best Design in Dance. He was appointed Artist in Residence at Bangarra the following year and was Head of Design from 2011 – 2023.
Jacob's designs for Bangarra include Dark Emu, Bennelong, Patyegarang, lore, OUR land people stories, Terrain, Blak, and Warumuk – in the dark night. In 2018 was awarded a Helpmann Award for Best Scenic Design for his set design in Bennelong.
In 2019 for Sydney Festival, Jacob created the work ALWAYS, a large scale artwork that became the backdrop for The Vigil and the Wugulora Ceremony.
Jacob was also the Production Designer and Co-Creature Designer for Cleverman Season 2; was the Production Designer for Stephen Page's 2015 film SPEAR; and has been the Design Director for Bangarra's five Vivid Sydney video installations on the Harbour Bridge Pylon. He is a Board Director of Belvoir St Theatre and a Creative Artist in Residence at Sydney Festival. His other theatre credits include Ruben Guthrie, Jesus Hopped the 'A' Train and Yibiyung (Belvoir St Theatre); Macbeth (Bell Shakespeare); Wonnangatta, The Long Forgotten Dream, The Removalists, Tusk Tusk/Like a Fishbone (Sydney Theatre Company), Black Ties (Ilbijerri Theatre Company).
Matt Cox
Lighting Design
Matt's career in theatre has spanned 15 years designing lighting in both Australia and the UK. During his time in London, Matt worked with student directors attending the Royal Academy of Dramatic Art (RADA), the Edinburgh Fringe Festival and John Stahl's solo show Blindman.
Since returning to Sydney, he has designed numerous theatre productions including for: Bangarra Dance Theatre (Blak, Belong), Carriageworks (Lake Disappointment), Australian Chamber Orchestra (Reflections on Gallipoli), Musica Viva (Goldner String Quartet), Bell Shakespeare (Hamlet, Romeo and Juliet), Monkey Baa (The Unknown Soldier), Sydney Theatre Company (Ruby Moon), Louise Withers and Associates (The Mousetrap, A Murder is Announced), Company B (The Seed), Legs on the Wall (Symphony, for Sport for Jove, The Libertine, Othello), Sydney Festival (The Famous Spiegeltent 2016/2015, The Aurora Spiegeltent 2014) and Sydney Chamber Opera (His Music Burns).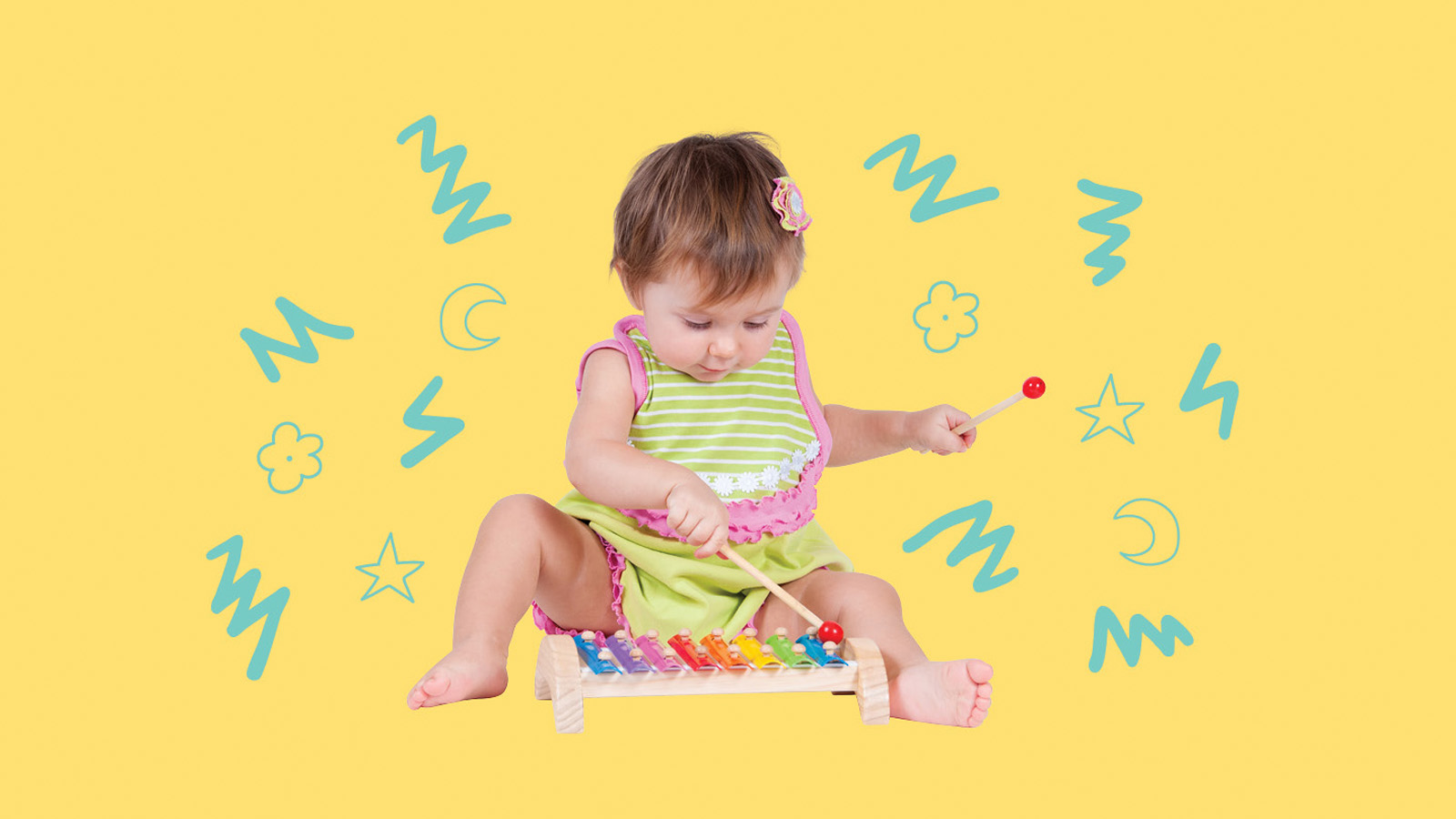 Ages 0 - 2 | Open up a musical world of wonder and fun with our new music and creativity workshop for babies and toddlers.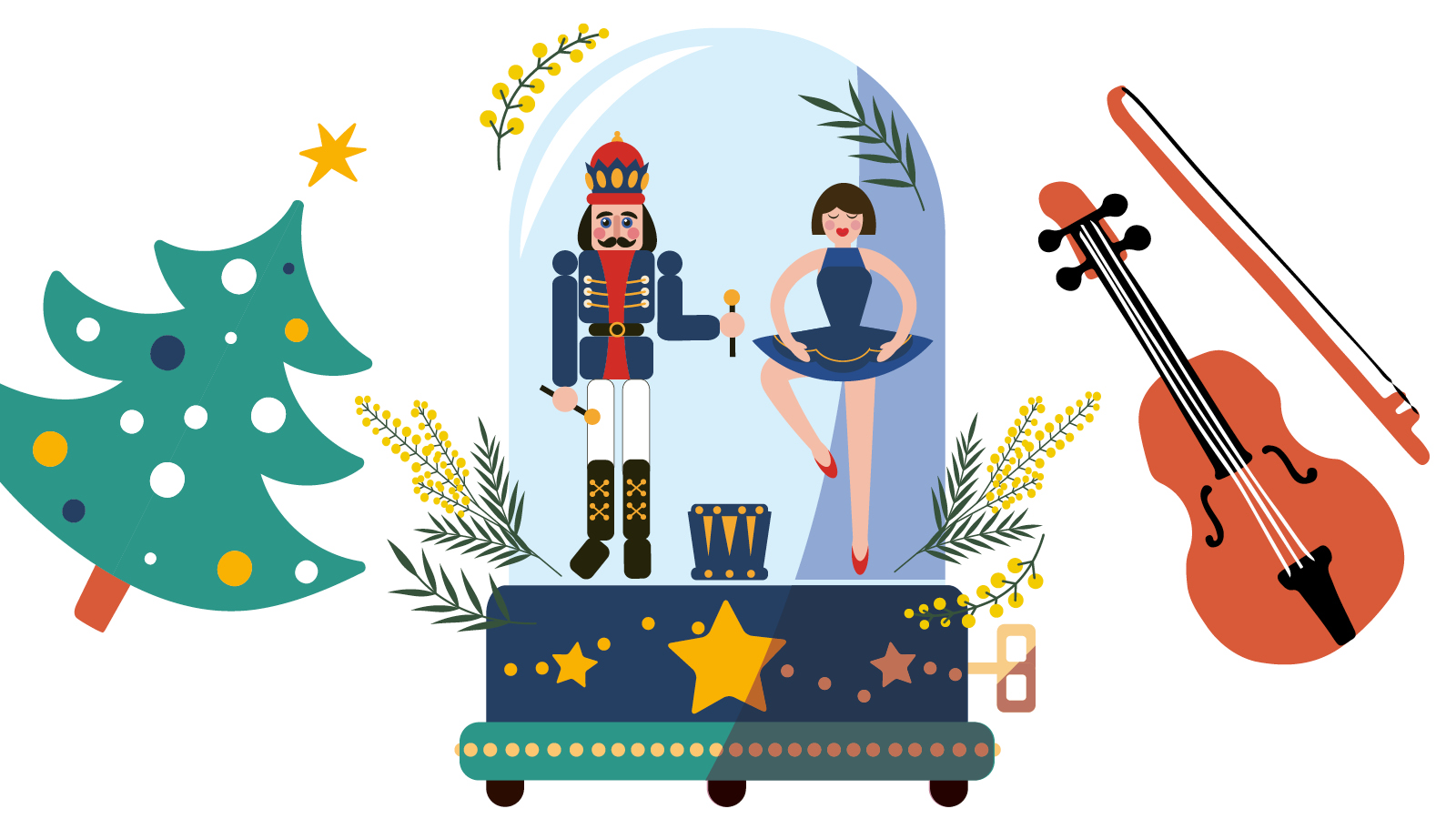 Ages 2 - 8 | Join Clara and her Nutcracker on a magical journey in this stunning adaptation featuring live classical music and ballet.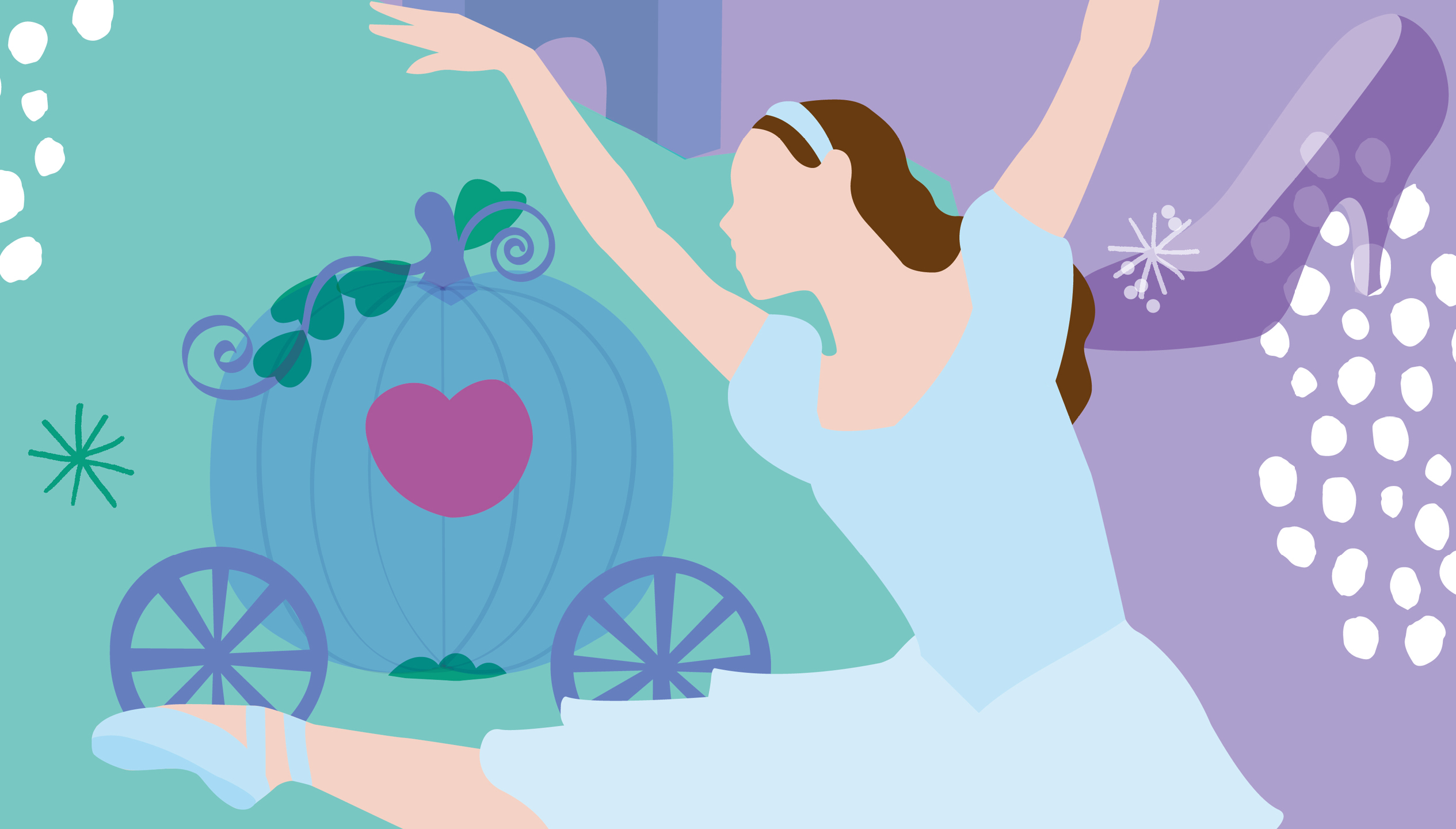 Fall under the spell of Cinderella, an interactive Storytime Ballet experience for children aged three years and older.