When I Was Little: Teeny Tiny Stevies
When I Was Little is a new series where we interview the theatre-makers and creatives who bring magic to our stages, and wonder to our little ones. 
Teeny Tiny Stevies have taken the children's entertainment world by storm, winning the 2020 ARIA Award for Best Children's Album for their songs exploring life's little challenges, from resilience to going to the toilet.  
We spoke to Beth about how her and sister Byll write songs that don't drive parents crazy on repeat and what it's like to live their childhood dreams. 
Tell us about how you write songs that speak to kids and adults.
From the get-go we wanted to write kids songs, not just for entertainment's sake, but as a  helpful resource for kids and parents when navigating everyday challenges and experiences. Musically we always try to make the songs as sophisticated as we would if they were 'non-kids' songs, and lyrically, if kids are going to listen to something on repeat, which they do all the time, they may as well be learning something. I think our songs can be great conversation starters within households and I'm really proud of that.
If kids are going to listen to something on repeat, which they do all the time, they may as well be learning something.
What do you want kids (and parents) to take away from seeing your shows?
We often get told by parents that coming to our shows has been their kids first live music experience and I love that. Live music is hard to get out and see once you have kids. I'm not keen on catching a 10pm gig anymore now that 5:30am is the new start of the day, so being able to go and see live music and enjoy it with our kids is an all-round win. I imagine if we feel this way, others probably do also, and they're coming to our shows.
What is your earliest memory of watching live performance as a child? 
I have really early and fond memories of watching mum and dad rehearse with their band in our house in preparation for shows. Also seeing them glam themselves up before gigs, saying goodnight in our PJs and us staying at home with our babysitter whilst they went out and worked at night. As we got older, they would take us to festivals, and we'd see artists like Tiddas and the Waifs who made huge impressions on us. These were the people we could identify with as young women and who gave us the confidence to pursue music as teenagers.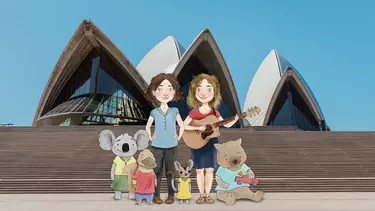 What did you want to be when you grew up? 
I've always wanted to be a singer from as early as I can remember. I had no idea in what capacity, but I knew that singing was my most favourite thing to do. The physical action of singing has always made me so happy, but I think I probably just wanted to be our mum. She's got the most beautiful voice I've ever heard. As the youngest, I naturally had a pretty significant circle of musical influence around me who I was consistently looking up to. It's certainly not a surprise that I wanted to follow in my parents and Byll's footsteps.
"Keep singing. Never stop"
Does what you do as an adult allow you to stay true to your childhood dreams?
What I do as an adult has now surpassed my childhood dreams! I never expected that writing and performing kids music would become my dream, but it has. Maybe because it's coincided with the stage of life I'm at and that I have a young family myself, making what we do professionally so relevant to my personal life also. But also because this project has allowed us to realise and show off our entire skill set with our song writing and musicianship. Knowing you've got skills in an area and not having the ways and means to demonstrate them is one of the worst feelings in the world.
If you could tell your five year old self something, what would you say?
Keep singing, never stop. One day you'll hold your own ARIA after all those years practicing with your older sister's swimming trophies...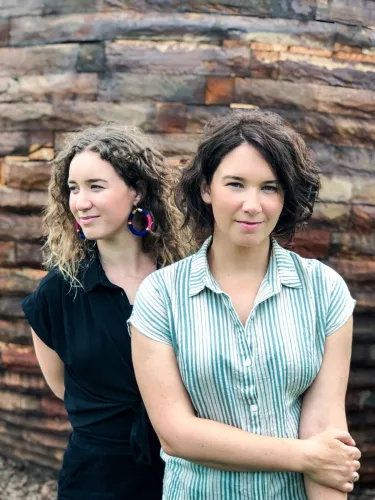 See Teeny Tiny Stevies live in concert in their new show In Big Places as they perform all their greatest hits and songs from their new album 10 - 11 April 2021.