Fanning the flame: The history and stigma of fangirls
For centuries, fangirls have been associated with teenage hysteria, psychosis and stalking. Ahead of the hit Australian musical FANGIRLS, we unpack why the world is so quick to stigmatise and minimise young women's interests.
To be a fan is no mean feat. It requires courage to unapologetically declare to the world, in a crystal clear tone, exactly how much you love an artist, band, book, sport or series. So, why is there such a negative stigma attached when it comes to pop music and young women? That's the question Yve Blake asked herself when she started writing her hit musical FANGIRLS. We've unpacked these ideas, starting way back in the 19th century.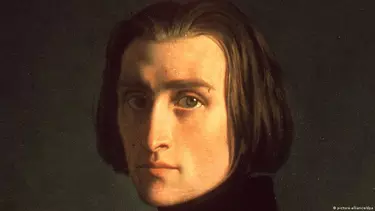 Lisztomania and the origins of the fangirl
You may think that our modern idea of obsessive music fandom coincided with the invention of the television and the rise of the likes of The Beatles or Elvis Presley. In fact, it was the followers of 19th Century piano virtuoso Franz Liszt that helped cement the blueprint for what we've come to know as fandom today.
The term 'Lisztomania' was first coined by the 19th Century German Poet Heinrich Heine (and popularised nowadays by French indie pop band Phoenix) and painted an image of Liszt as music's first superstar. Women would reportedly cheer, scream, swoon over the Hungarian composer at concerts, completely captivated by his presence. 
Sound familiar? That's because these same emotional and physical responses remain present today. And with them, the same social stigma.
A simple Google search for the term 'Lisztomania' will present alternative queries like "Is Lisztomania a disorder?". It is said that medical professionals of the time treated 'Lisztomania' as the latter part of the term suggests, 'mania' – a manic disorder.
Modern Fandom
Today, the same stigma that existed with 'Lisztomania' remains with modern fandoms. Think about BTS' 'Army', Rihanna's 'Navy', Justin Bieber's 'Beliebers', Beyonce's 'Beyhive'… you get the picture…basically any fandom that is female-dominated, unapologetic, ecstatic and fiercely committed. These days, dedicated fandom is derogatorily associated with 'Stans', an idea recently popularised online that's derived from Eminem's 2000 song 'Stan', in which he introduced the notion of a 'stalker fan'.
FANGIRLS hopes to change and challenge this misconception by making people realise that being a fangirl in the 21st century is nothing to be ashamed of, or ever was. And instead, it is something that should be celebrated.
When researching for her musical, Blake focused on One Direction's 'Directioners'. She noticed "there were mums and dads who liked One Direction, it wasn't just 13-year-old girls who were aggressively competing with each other for the affection and attention of a male idol", making her realise that age and gender aren't definitive requirements to be a fangirl.
...it originally appears to make fun of these fangirls only to smuggle them into your heart.
Take a second to think about sports fans. They are just as passionate but viewed as far more socially acceptable than their often-female, music-loving counterparts. They aren't seen as excessive and obsessive, even when they are seen shrieking in a stadium or crying over their team losing.
This begs the question: is it because the sports world has historically been an ideologically "male-dominated arena" that it is not so harshly judged? At the core, are both male and female-dominated fandoms not operating in a similar fashion?
Blake hopes that this binary division will not exist with FANGIRLS, encouraging audiences of all ages and genders to "scream with their whole chest into the light", as they watch a musical she designed to function like a Trojan Horse – "it originally appears to make fun of these fangirls only to smuggle them into your heart".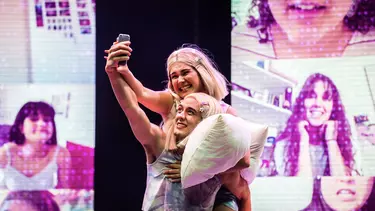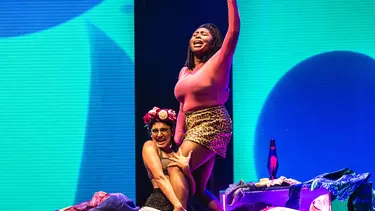 Hallyu, K-pop and BTS
Communication advancements through social media have allowed fandoms to not only exist across different cultures but also flourish within them.  
Hallyu or Korean Wave, is a collective term that refers to both the popularity and growth of South Korean pop culture to a global audience, ranging from music, television, film, esports, food and even beauty products.
Though Korean pop music – more commonly referred to as K-pop – actually emerged in 1992, it has not been until the past decade that the rest of the world has witnessed the rise of K-pop, all thanks to the proliferation of social media, particularly YouTube, in "transnational media consumption".
As a result of these globalised forms of consumption, "boundaries between nations, regions, and cultures are rapidly imploding with the ubiquity of the Internet… it is this environment in which Korean popular culture is [now] spreading in ways unimaginable". 
To say K-pop has taken the world by storm would be an understatement. 2012 saw the first major crossover of Korean pop music into the western world with Psy's 'Gangnam Style'. It was the first video to surpass one billion views on YouTube and skyrocketed interest in the genre worldwide.
In recent years, The Bangtan Boys, most popularly referred to as BTS, have become globally synonymous with K-pop. Their fan base has been instrumental to their success, providing a meteoric rise to international success, and surpassing the intensity and reach of fandoms existing in the West.
Lovingly referred to as the BTS 'Army' (Adorable Representative MC for Youth) they are often cited as the world's current most powerful and popular fandom. That's no easy title to gain. Let me put it into perspective for you, the Army has surpassed not just fandoms in the music realm but also powerhouse groups such as Potterheads, Star War fans and Trekkies, all of which have existed for far longer.  
What is particularly special about BTS' Army is the way they use their fangirl powers to reach a common goal for philanthropic means, referring to themselves as activists and coming together to become positive creators of change.
In 2020, for example, BTS' Army matched the group's $1 million Black Lives Matter donation in a mere 24 hours through the Twitter hashtag, #MatchAMillion.
Such positive outcomes are echoed by Blake. "Social media has allowed people to form friendships in a permanent way, even outside of them watching FANGIRLS. I've seen tweets of support packages that they've sent each other and their handmade artwork that they send each other on their birthdays. That's special".
The boys of BTS make sure they communicate how thankful they are for the Army's support, and prioritise their input, keeping the bond between them like one big friendship group – this simple but vital exchange has allowed the band to continue flourishing in a ground-breaking manner.    
With all this in mind, we really ought to question the negativity and double standards that exist when speaking about fangirls. They truly are a force to be reckoned with and should serve to remind us of the power of unity. 
FANGIRLS plays in the Sydney Opera House Drama Theatre from July 28th until September 4th.