Sweeney Todd The Demon Barber of Fleet Street A Musical Thriller
Attend the deliciously dark tale of Sweeney Todd. A gruesome story of a man who is living life by the razor's edge. Experience Stephen Sondheim's Tony Award®-winning musical thriller, Sweeney Todd, starring Ben Mingay (Shrek the Musical, Frayed, Pirates of Penzance, Packed to the Rafters) and Antoinette Halloran (Mary and Max, Macbeth, Summer of the Seventeenth Doll), directed by celebrated Australian opera and musical theatre director Stuart Maunder AM – this is a musical theatre thriller you don't want to miss.
Date
Time

Saturday, 22 July 2023
Preview

2pm, 7.30pm

Sunday, 23 July 2023
Preview

1pm
Tuesday, 25 July 2023
7pm
Thursday, 27 July 2023
7.30pm
Friday, 28 July 2023
7.30pm
Saturday, 29 July 2023
2pm, 7.30pm
Sunday, 30 July 2023
1pm, 6pm
Tuesday, 1 August 2023
7pm
Wednesday, 2 August 2023
7.30pm
Thursday, 3 August 2023
7.30pm
Friday, 4 August 2023
7.30pm
Saturday, 5 August 2023
2pm, 7.30pm
Sunday, 6 August 2023
1pm, 6pm
Tuesday, 8 August 2023
7pm
Wednesday, 9 August 2023
7.30pm
Thursday, 10 August 2023
7.30pm
Friday, 11 August 2023
7.30pm
Saturday, 12 August 2023
2pm, 7.30pm
Sunday, 13 August 2023
1pm, 6pm

Tuesday, 15 August 2023
Auslan Interpreted Performance

7pm

Wednesday, 16 August 2023
Audio Described Performance

7.30pm
Thursday, 17 August 2023
7.30pm
Friday, 18 August 2023
7.30pm
Saturday, 19 August 2023
2pm, 7.30pm
Sunday, 20 August 2023
1pm, 6pm
Tuesday, 22 August 2023
7pm
Wednesday, 23 August 2023
7.30pm
Thursday, 24 August 2023
7.30pm
Friday, 25 August 2023
7.30pm
Saturday, 26 August 2023
2pm, 7.30pm
Sunday, 27 August 2023
1pm, 6pm
Preview Performances
| Standard | Price |
| --- | --- |
| Premium | $99 |
| A Reserve | $79 |
| B Reserve | $69 |
Close Shave Tuesdays
| Standard | Price |
| --- | --- |
| Premium | $89 |
| A Reserve | $69 |
| B Reserve | $59 |
Wednesday - Sunday Performances (For performances from 25 - 30 July)
| Standard | Price |
| --- | --- |
| Premium | $125 |
| A Reserve | $99 |
| B Reserve | $89 |
Wednesday - Sunday Performances (For performances from 1 - 27 August)
| Standard | Price |
| --- | --- |
| Premium | $139 |
| A Reserve | $115 |
| B Reserve | $104 |
$8.95 booking fee applies per transaction
Prices correct at the time of publication and subject to change without notice. Exact prices will be displayed with seat selection.
Children aged 15 years and under must be accompanied at all times.
The authorised ticket agency for this event is Sydney Opera House. For more information about Authorised Agencies, see the frequently asked questions below.
In English
Wheelchair accessible
Auslan (Reserved Seating) - Tuesday 15 August 2023 7:00pm
Auslan interpretation service is provided for audiences who are deaf and use Australian Sign Language (Auslan). Experienced Auslan interpreters stand to the side of the stage and translate what the speakers are saying into Auslan. A block of seats is reserved for users of this service to ensure a good view of the interpreter and the stage. If you wish to book tickets and be seated in this area please call 02 9250 7777 or email bookings@sydneyoperahouse.com.
Audio Described performance
Wednesday 16 August, 7:30pm
An audio description service to enhance the experience of customers who are blind or have low vision is offered for selected performances at the Sydney Opera House. This is a live commentary of the visual elements of a performance, by trained audio describers. Audio description is relayed via a free headset and receiver linked to the FM radio system. For select Audio described performances tactile tours will be available. Tactile tours allow patrons who are blind or have low vision to have a hands-on experience. Patrons are given access to costumes, props and stage set in order to capture the atmosphere of the work. Tactile tours occur before the performance. To book the service and confirm if your chosen performance has a tactile tour available, call 02 9250 7777 or email bookings@sydneyoperahouse.com.
Find out more about accessibility at Sydney Opera House
Run time
This show runs for approximately 2 hours 45 minutes, including one interval.
Event duration is a guide only and may be subject to change.
Age
Recommended for ages 12+
Also on this page

Seating map
Sondheim's award-winning musical
There once was a barber who had it all; a happy life, a beautiful wife – until it all ended in bitter strife. The barber Benjamin Barker loses it all in one savage act of treachery. Now known as Sweeney Todd, he's slicing his way through Victorian London in search of vengeance with his twisted baker-in-crime, Mrs. Lovett, by his side.
Starring the talented Ben Mingay (Hacksaw Ridge, Pirates of Penzance, Packed to the Rafters) and Antoinette Halloran (Mary and Max, Macbeth, Summer of the Seventeenth Doll), and directed by the critically acclaimed Stuart Maunder. This eight-time Tony Award®-winning Stephen Sondheim musical thriller will leave you on the razor's edge of your seat.
So come on in if you dare. This production is as close as you'll want to get to London's most notorious serial killer.
A Victorian Opera and New Zealand Opera Production
Presented by Sydney Opera House
Ben Mingay
Sweeney Todd
An actor, musician and international musical theatre performer, Ben was originally a construction worker from Newcastle who fell into classical music when he was dared to audition for the Conservatorium of Music by his mates. He subsequently won a scholarship and went on to train in Opera Voice for several years – a twist of fate that changed the trajectory of his life forever.
Recently delighting screen viewers around the world in the acclaimed ABC/Sky UK/HBO Max series Frayed with Sarah Kendall, Ben's screen credits include Mel Gibson's Hacksaw Ridge playing the role of Grease Nolan and on the small screen playing Alan Bond in Nine Network's House of Bond, Jim Delaney in Amazing Grace, Trystan Powell in Home and Away, Buzz in Packed to the Rafters for the Seven Network and prior to that Ben starred for three seasons as Rob Duffy in the Network 10 series Wonderland.
Ben's stage credits include Shrek in Shrek The Musical (GFO), Sweeney Todd in Sweeney Todd (WAO & SOSA), the Pirate King in Pirates of Penzance (SOSA) Evan in Vivid White (MTC), Jud Fry in Oklahoma (TPC), Achilles in Paris - A Rock Odyssey (MTM) and numerous concerts around Australia with the hit singing group Swing on This. Other stage credits include Thomas in Rolling Thunder Vietnam, The Phantom in The Phantom of the Opera, Zack Mayo in the World Premiere production of An Officer and a Gentleman. In 2011 Ben received rave reviews for his portrayal of Tommy DeVito in the award-winning musical Jersey Boys, which was his first Australian performance since he originated the role of Billy Kostecki in the World Premiere of Dirty Dancing in 2004. In Dirty Dancing, Ben's unique vocal ability won him the same role in every English-speaking production worldwide for almost 6 years, including the West End, Canada, Chicago, Boston and Los Angeles.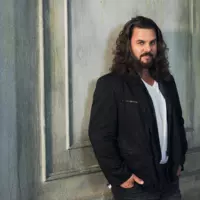 Antoinette Halloran
Mrs Lovett
One of Australia's most accomplished and best-loved sopranos, Antoinette Halloran performs regularly with all the major Australasian opera companies and symphony orchestras and appears frequently on national television and radio. In 2021/2022, she sang Mrs Lovett in Sweeney Todd and Olive in Summer of the Seventeenth Doll for State Opera South Australia, Lorelei for Opera Queensland and Victorian Opera, Brünnhilde in Die Walküre and Jenny in Mahagonny for Melbourne Opera and A Christmas Carol for Victorian Opera. Earlier this year, she starred as Brünnhilde in Melbourne Opera's landmark production of Der Ring des Nibelungen.
Recent appearances include the title roles in Tosca for West Australian Opera and The Merry Widow for State Opera South Australia, The Fox in The Cunning Little Vixen in Melbourne and Adelaide and Lady Macbeth (Macbeth) in Perth; she was also associate artist for José Carreras' National Tour.
For Opera Australia, Antoinette has performed the title roles in Madama Butterfly and Rusalka, Mimi in La bohème, Stella in A Streetcar Named Desire (Green Room Award); for Opera Queensland – the title role in The Merry Widow; for New Zealand Opera – Mimi, Cio-Cio-San and Mrs Lovett; for Victorian Opera – Fiordiligi in Così fan Tutte, Adina in L'elisir d'amore and Mrs Lovett.
In concert, she has sung with Elvis Costello and the Brodsky Quartet for the Sydney Festival, Mozart's Requiem with the Hong Kong Philharmonic and Nick Cave with the Melbourne Symphony.
Antoinette featured as a guest judge and panelist on the ABC television series Operatunity Oz and has appeared regularly on the hit show Spicks and Specks; she was a presenter for ABC's Art Nation – covering stories on opera and music theatre.
Antoinette is also been a regular visitor to Japan, China and Indonesia where she is much in demand as a guest artist. She recorded Puccini Romance for ABC Classics with tenor Rosario La Spina and the Queensland Symphony Orchestra.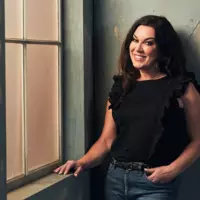 Stuart Maunder AM
Director
Beginning his career in stage management at the then Australian Opera, Maunder has a long history in opera, as a director and arts administrator. He served in senior management roles at Opera Australia from 1999 to 2008 before being appointed General Director of New Zealand Opera in 2014. He was appointed Artistic Director of State Opera South Australia in 2018. In his time at State Opera, Maunder has proved a passionate advocate for finding a distinctive Australian voice, championing Australian repertoire, developing the next generation of Australian artists while still pursuing a balanced repertoire designed to reach the widest possible audience.

His acclaimed work as a director has ensured Maunder has remained a consistent presence on Australian stages for over three decades.

A frequent collaborator with Victorian Opera, Maunder has directed several popular productions including four musicals by Stephen Sondheim (Sunday in the Park with George, Into the Woods, Sweeney Todd: The Demon Barber of Fleet Street, A Little Night Music), Janacek's Cunning Little Vixen and a co-production of Richard Meale's Voss with State Opera South Australia. Maunder's production of Sweeney Todd was co-produced with New Zealand Opera and toured New Zealand and Australia following its debut in 2015.

Stuart Maunder AM has been named the next Artistic Director of Victorian Opera, and will commence in the role in October 2023.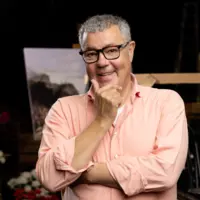 The Demon Barber of Fleet Street
A Musical Thriller
Music & Lyrics by
Stephen Sondheim
Book by
Hugh Wheeler
From an Adaptation by
Christopher Bond
Originally Directed by
Harold Prince
Orchestrations by
Jonathan Tunick
Originally Produced on Broadway by
Richard Barr, Charles Woodward, Robert Fryer, Mary Lea Johnson, Martin Richards, In Association with Dean and Judy Manos
Licensed exclusively by Music Theatre International (Australasia)
Dinner and show experience
Spills and Thrills
Join us for a thrilling 'dinner and show' experience which kicks off a with a private tour of the Opera House's most enigmatic spaces before being led into our newest intimate space where will sit down to enjoy the twisted delights of a three-course Sweeney Todd inspired dinner, including entrée, main and dessert matched with paired wines.
After dinner, you'll be accompanied to the Drama Theatre to see Sweeney Todd from one of the best seats in the House. 
Mrs Lovett's Pie Tea
Sit and savour 'Pie' Tea before you see Sweeney Todd. We'll be serving up a delicious, delectable concoction of pies, finger sandwiches and sweet treats with hot mulled tea from the Drama Theatre foyer. Perfect to share with a friend if you dare.
$62 per person
Vegetarian option available
Additional beverages can be purchased during the Pie Tea
Pie Tea available two hours prior to the performance. For a relaxed dining experience, please allow an hour for Pie Tea.
Pie Tea serve based on two guests. Please include any dietary requirements in the comments section when booking. For special requests, email hello@portsidesydney.com.au.
Other information
Our foyers will be open 90 minutes pre-show for Concert Hall and Joan Sutherland Theatre performances, and two hours pre-show for Western Foyer venue performances. Refreshments will be available for purchase from our theatre bars. Please remember to maintain physical distancing whilst consuming drinks in our foyers.

All Sydney Opera House foyers are pram accessible, with lifts to the main and western foyers. The public lift to all foyers is accessible from the corridor near the escalators on the Lower Concourse and also in the Western Foyer via the corridor on the Ground Level (at the top of the escalators). Pram parking will be available outside the theatres in the Western Foyer consistent with COVID-safe rules.
The Sydney Opera House Car Park, operated by Wilson Parking, is open and available to use. Wilson Parking offer discounted parking if you book ahead. Please see their website for details.
Please check the Transport NSW website for the latest advice and information on travel and COVID-19 safety measures. You can catch public transport (bus, train, ferry) to Circular Quay and enjoy a six min walk to the Opera House. 
The health and wellbeing of everyone attending the Opera House is our top priority. We're committed to making your experience safe, comfortable and enjoyable, with a number of measures in place including regular cleaning of high-touch areas, air conditioning systems that maximise ventilation, and hand sanitiser stations positioned in all paths of travel. We encourage you to wear a mask in indoor settings or when physical distancing can't be maintained, and please stay home if you feel unwell. If you need to discuss your ticketing or booking options, contact our Box Office team on 02 9250 7777.
Nothing is more important to us than the health and safety of everyone on site, and we are closely following NSW Health guidelines and advice. The Sydney Opera House is registered as a COVID Safe business with the NSW Government. For detailed information about our COVID-19 safety measures and what's required of you when visiting, please see our plan your visit page.
Face masks are strongly recommended for all patrons while inside our theatres and foyers, including during the performance. Please bring your own mask.
As you move around the Opera House, practise physical distancing (1.5 metres whenever possible) and follow the guidance provided by our staff and signage.
Within venues, always take your allocated seat.
For detailed information about our COVID-19 safety measures and what's required of you, please see our plan your visit page.
The Sydney Opera House no longer requires patrons to show that they are fully vaccinated against COVID-19.
Face masks are strongly recommended for all patrons while inside our theatres and foyers, including during the performance. Please bring your own mask.
Contact information is required when making a booking with us and upon arrival at the Opera House, as set out in our General Terms and Conditions for Tickets and Attendance at Events and our Customer Privacy Statement.
As the ticket purchaser, you are responsible for recording the contact details of your guests. Contact information will only be used for the purposes of contact tracing, if required, and will be deleted at least 28 days after your event.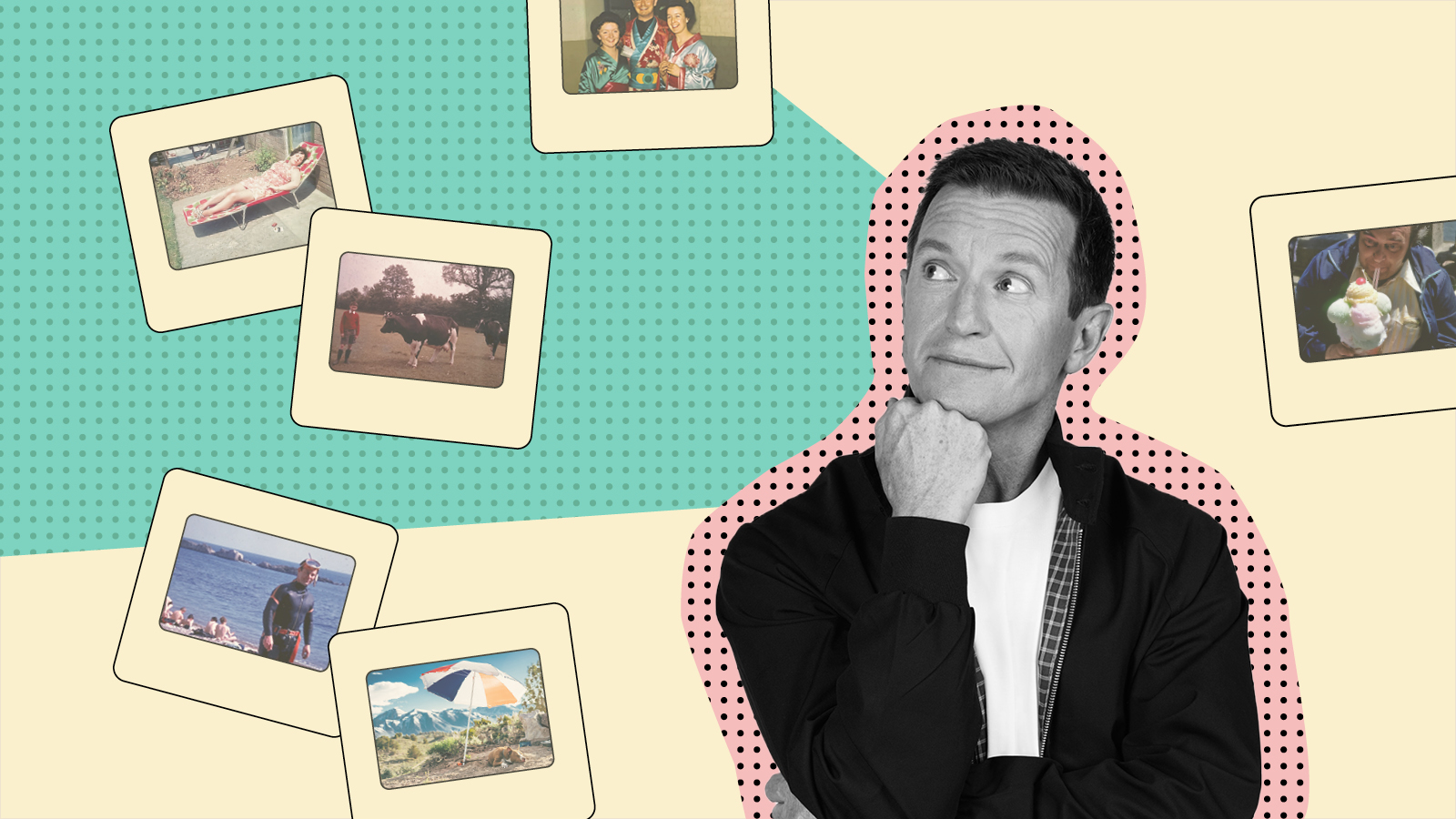 Slide Night
Come on over to our House for a Slide Night - an evening of spontaneous comedy where anything can happen. Hosted by the award-winning Rove McManus, watch on as two teams of Australia's best comedians go head-to head each night.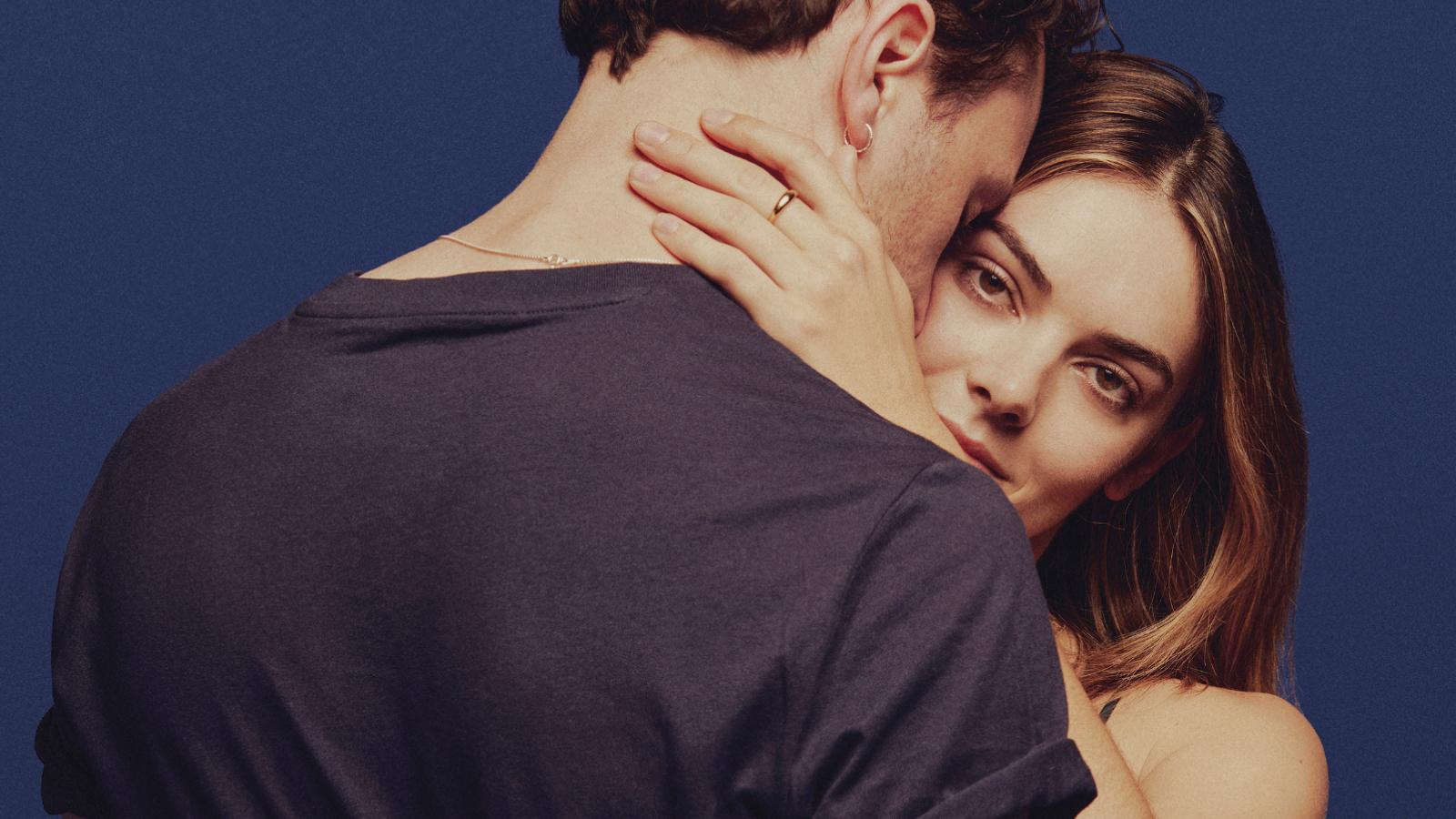 Romeo and Juliet
Bell Shakespeare's intimate and raw production of Shakespeare's greatest love story, performed at The Neilson Nutshell, Pier 2/3.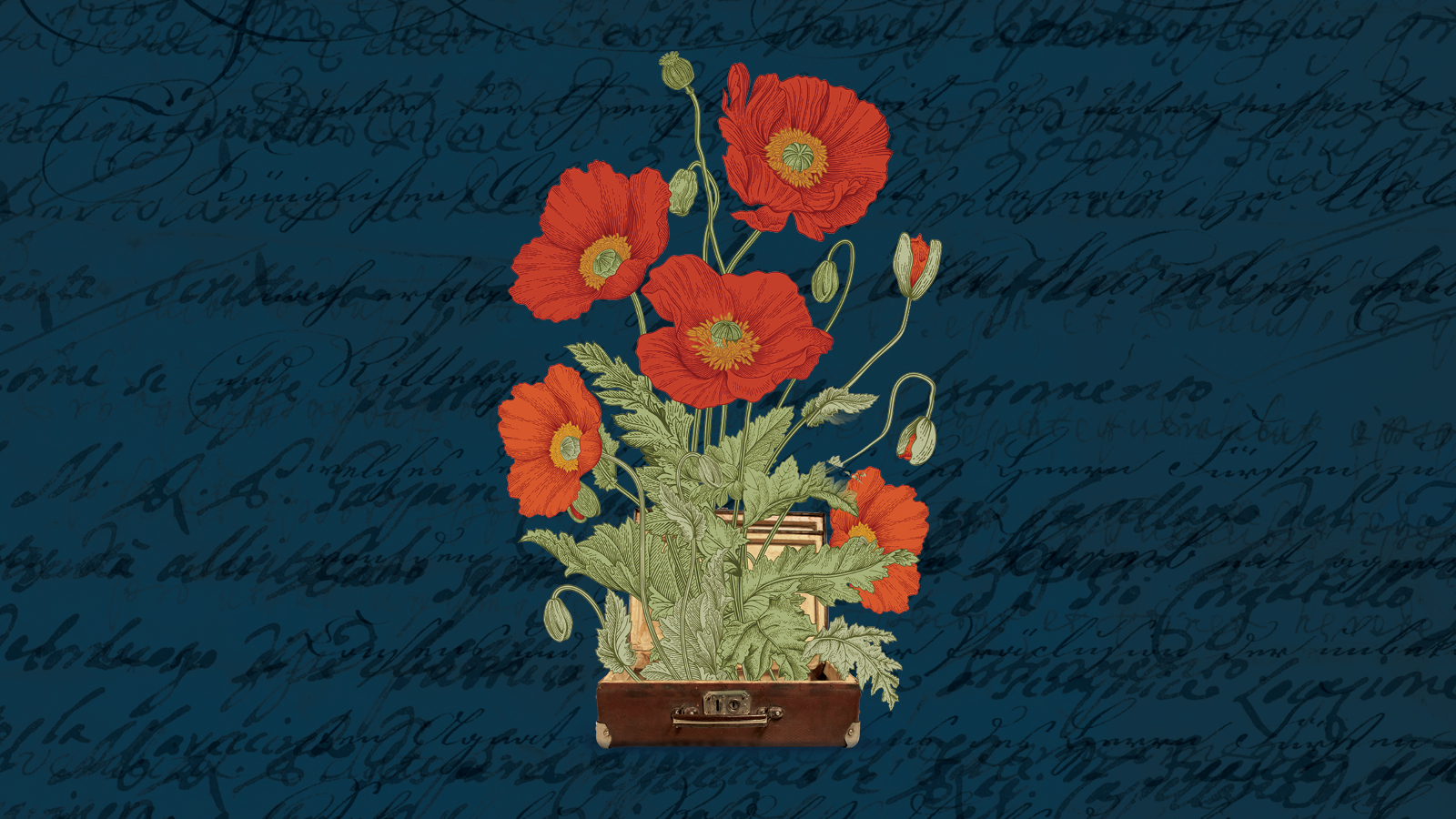 The Dictionary of Lost Words
Pip Williams' award-winning New York Times bestseller and book club favourite comes to the stage in a world premiere production.