Meaning 'storyteller' in the local Sydney language , Yallamundi celebrates the Sydney Opera House connection to First Nations culture. As a meeting place for community celebrations, intimate gatherings and performances, the Yallamundi Rooms carry on the legacy of Tubowgule, maintaining a deep connection to the past, present and future of the Opera House.
This event space is crescent-shaped and spans the entire northern end of the eastern podium to take advantage of spectacular harbour views. 
Oscillating fabric and brass panels thread their way along the southern side of the new rooms, complimenting the beautifully restored original Terrazzo floor. Visible from the Northern Broadwalk and the harbour, they bring together the Utzon, Hall and new vision of the Opera House. 
Yallamundi Rooms highlights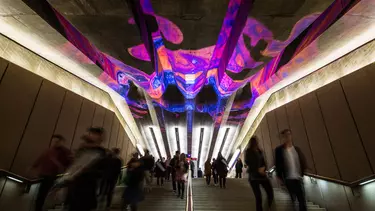 Information for visitors to the Sydney Opera House.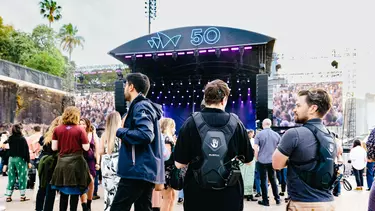 Our goal at the Sydney Opera House is to provide barrier-free access, making the site, building and the experiences they offer accessible to all people.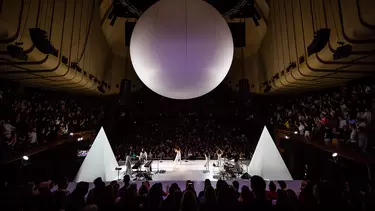 Find events, performances and shows on at the Sydney Opera House.