Tina Arena channels the spirit of Eva Perón
The cast of Evita reveal what it's like to relive an Argentinian social revolution
Tina Arena
Eva Perón
"I must've been very young when I was first exposed to Evita. It was probably the musical actually – it was the first time I'd ever heard of Evita. Didn't know anything about it.
"In the '80s I was still going to school, having a great time, you know. I don't think it was until many years later that I was curious about this Evita. Who is this Evita?
"And then having Argentinian family, as I do, there's a whole Arena branch that left Sicily and immigrated to Buenos Aires, and who are still there, and of course then because of the family affiliation I became a little bit more curious about this woman, Eva Perón. So I'm so excited about playing her and I've had a joyous time researching her as well."
Paulo Szot
Juan Perón
"My character is Juan Perón. He is a General and a politician and I think the most important figure in Argentina decades ago. I try to read a lot – every role I prepare. Especially when the people existed. You know – it's not fiction.
"It's hard because there's so many elements and facts and pictures and videos. But I think we have to take all this information because it's a piece not about historical fact, per se, it's about her life & we have all these moments that weren't reported anywhere. So it's about relationship. It's about finding the chemistry between them."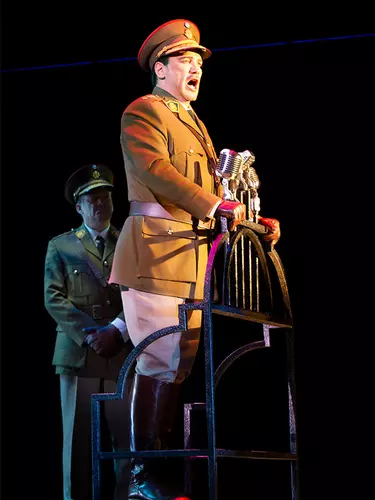 Kurt Kansley
Che Guevara
"He's the narrator — the puppeteer, if you have it, of the entire piece. In preparing to play the role of Che, when I found out, I did a lot of research, watching clips of other people who have performed it. But it got to a point where I was like, I want to put my own stamp on it.
"So I did a lot of research into the character himself. I've read The Motorcycle Diaries and watched some of the films and did a lot of research on the internet about who he was so I could put my stamp on it."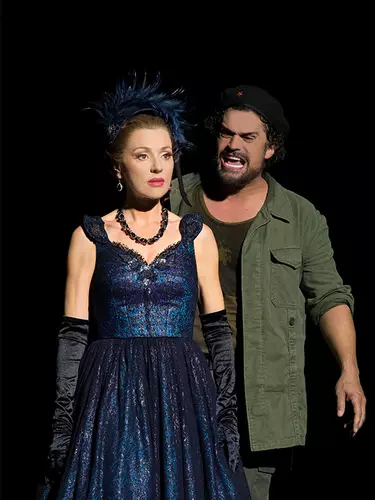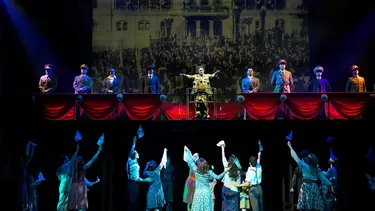 Michael Falzon
Magaldi
"He's a tango singer. He tours throughout Argentina, and he happens to come across this small town, Junin, where he meets Eva and her family. And Eva promptly puts her claws into him and thinks, hang on, you're a man of the world. Maybe you can take me–all of 15 she is, at this stage–to Buenos Aires and put me on my path to stardom.
"In preparing for a role like Magaldi, it's interesting because I was so familiar with the music before coming into this rehearsal room. I felt like I'd been preparing for the role since I was a boy. A lot of the preparation for me was just anticipation and knowing a lot of it before I walked in the door made me feel comfortable coming into the rehearsal room."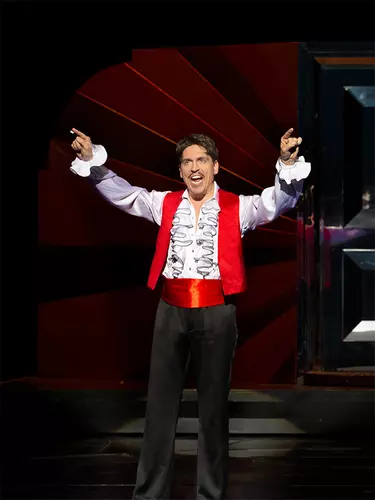 Alexis Van Maanen
Mistress
"This role is quite similar to myself in age. I'm 18 and she's supposed to be around that age, possibly even younger, and she is a peasant, and she's is a girl who's learned to survive so she's not living on the street, to find men of power and be there for their needs.
"The preparation I have done to play the role of The Mistress in Evita has been listening to the whole score as a complete show just to get that context of where my song fits and the song of 'Another Suitcase In Another Hall'.
"I think for my preparation, it was researching that history and what was going on there and how it influenced the world and how it's so relevant now in this current political arena and the current world. Definitely a lot of research but listening to the music and understanding the lyrics and the beauty of it."