Returning A digital contemporary art project
Responding to our collective moment in time, Returning offers succinct meditations on the events, experiences and propositions prompted by the pandemic. Set over multiple chapters, Returning: Chapter 1 commissions Australian and Japanese perspectives. Returning: Chapter 2 commissions Australian and Taiwanese perspectives.
Chapter 1 Artists: Yu Araki (Japan), Caroline Garcia (Australia), Cherine Fahd (Australia), Koki Tanaka (Japan).
Chapter 2 Artists: Su Yu Hsin (Taiwan) & Angela Goh (Australia), Charwei Tsai (Taiwan), Riverbed Theatre Company (Taiwan), Amrita Hepi (Australia). 
As we navigate our re-entry into the public realm, we have emerged into a world increasingly drained of wonder and physical connection. After living our separate, secluded lives, we are not the same people we were a year ago. Though restrictions have relaxed and populations are gaining immunity, our present is still uncertain. Globalisation has seemingly been put on hold, the legacy of Colonialism has been brought to the fore, while radicalisation is more present and the effects of climate change more real. 
Against this backdrop, Sydney Opera House has commissioned several artist perspectives from Australia and Asia to accrue, gather and snowball the mood swings of the past year, transforming our private and societal reorientations into works that ring fresh and clear. While much of the imagery is drawn from the past twelve months, these works are more than mere artefacts of the pandemic. The artists have created enduring works that beat with a rhetorical urgency. Conceived as online moving image works, video is used as a tool to navigate forward. They have taken to individual forms of political activism and social commentary, creating works that impel us to view the recent past differently, while asking what the future might portend. 
Through poetic metaphors and expressive soundtracks, graveness and humour, focused videography and experimental moving image, the artists demonstrate that art is not only a dream or a vision, but can contain a skeleton architecture for our lives. By leaning, listening, watching and adjusting ourselves to the new rhythms of the unknown, these screen-based works offer us glimmers of how to find our way again and make sense of our changing surroundings as we return - return to the world, return to each other and most importantly, return to ourselves. 
Accompanying each artwork are behind the scenes video interviews as well as past works by the artists. A series of personal essays by a selection of writers unravelling each artists' response will be released later this year. 
Returning: Chapter 1 is co-presented with The Japan Foundation, Sydney
About the artists
Araki received his Bachelor of Fine Arts in Sculpture from Sam Fox School of Design & Visual Arts at Washington University in St. Louis, U.S.A. in 2007, and completed his Master of Film and New Media Studies from Tokyo University of the Arts in 2010. In 2013, he was selected to participate in Tacita Dean Workshop hosted by Fundación Botín in Santander, Spain. During 2017-8, he was a guest resident at Asia Culture Center in Gwangju, South Korea, and Rijksakademie van beeldende kunsten in Amsterdam, the Netherlands.
His recent exhibitions include Pola Museum of Art, Hakone; Shiseido Gallery, Tokyo; Art Sonje Center, Seoul; the National Museum of Art, Osaka, MUJIN-TO Production, Tokyo; Fundació Joan Miró, Barcelona; and Okayama Art Summit, Okayama. His films have been programmed in international festivals such as Rencontres Internationales Paris/Berlin, Kassel Documentary Film and Video Festival, Videoex, and International Film Festival Rotterdam, where he won the Ammodo Tiger Short Film Award in 2018. In 2019, he was selected as one of the 21 finalists for the Future Generation Art Prize hosted by the Victor Pinchuk Foundation in Kyiv, Ukraine. He's the 2020 U39 Artist Fellowship Grant recipient from Arts Commission Yokohama.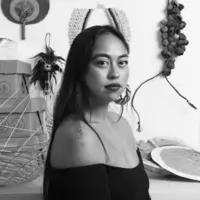 Caroline is a culturally promiscuous, interdisciplinary artist. She works across performance, video, and installation through a hybridized aesthetic of cross-cultural movement, embodied research, and new media. Caroline is a commissioned OPEN CALL 2021 artist at The Shed NYC and an upcoming Tech Resident at Pioneer Works in Spring 2021. Her most notable projects include Flygirl, developed at the EMPAC's Residency Program in New York, facilitated by Australia Council for the Arts in 2016/17, and performances at the Manila Biennale, Art Central Hong Kong, and The Vera List Center for Arts and Politics, all in 2018. That same year, Caroline was one of the eight artists selected nation-wide for 'Primavera: Young Australian Artists' at the Museum of Contemporary Art Australia, and is the 2018/19 recipient of the AAA/AFNGA AUSART Fellowship Award. Caroline has presented work at Spring/Break Art Fair, Olsen Gruin Gallery, Movement Research at Judson Church, Smack Mellon, Creative Time Summit X, A.I.R. Biennale, and Hesse Flatow; all NYC. She was in residence at The Studios at MASS MoCA in 2019 and was awarded the Edwards Charitable Giving Trust Residency at ISCP, NY in 2020. Caroline is an MFA in Fine Arts graduate from Parsons The New School of Art, Media, and Technology.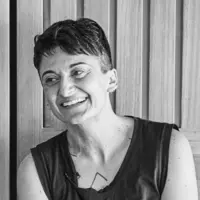 Working across photography and video performance, Cherine Fahd explores the potential of photography as a social practice to build connections between people. Her recent exhibition projects include 'The National 2019: New Australian Art', Carriageworks (2019), 'On Vulnerability & Doubt', Australian Centre for Contemporary Art (2019) and 'Apókryphos', Centre for Contemporary Photography (2019). Fahd has had two books published of her work by M.33 Melbourne, 'A Portrait is a Puzzle' (2017) and 'Apókryphos' (2019) which won the Australia New Zealand Photobook Award. Her writing has been published on The Conversation, ABC News and SBS and academic journals. She is currently the Director of Photography at UTS and an artist in residence at The Clothing Store at Carriageworks, Sydney.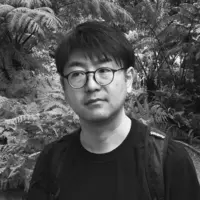 In his diverse art practice spanning video, photography, site-specific installations and interventions, Tanaka visualises and reveals the multiple contexts latent in the most simple of everyday acts. Tanka has exhibited extensively, showing projects at the Palais de Tokyo (Paris), the Migros Museum (Zurich), the Kunsthaus (Graz), the Kunsthaus (Zurich), the Hammer Museum(Los Angeles), VanAbbe Museum (Eindhoven), the ICA (London), the Mori Art Museum(Tokyo), Skulptur Projekte Münster 2017, 57th Venice Biennale 2017, the Liverpool Biennial 2016, the 55th Venice Biennale 2013, Yokohama Triennial 2011, the Gwangju Biennial 2008, the Taipei Biennial 2006 (Taipei). He received a special mention as national participation at the 55th Venice Biennale, 2013, and Deutsche bank artist of the year 2015 award.
A digital contemporary art project, featuring the works of four Australian and Taiwanese artists responding to the events, experiences and propositions of our recent times.
Following on from Returning: Chapter 1 released exclusively on Stream in 2021, Returning: Chapter 2 builds upon this meditative digital contemporary art project, this time featuring works by four Australian and Taiwanese artists responding to the events, experiences and propositions of our recent times.
Critical, engaged and historically grounded, this chapter platforms contemporary artists with particular interests exploring autobiography, mythology and culture to address a world that seems perpetually in crisis: from the day-to-day to the shifts in politics, and existential in between. Energised with cultural opposition, reclamation, and risk-taking, their responses are entwined with the politics of this time. Using the body, music, the Opera House and the virtual as their muses, the result is a broad-ranging collection of works that read as scenes, scores and states of existence: innocence, happiness, the sublime, despair, rage, confusion and imagination.
Delving deep into their responses, we find open-ended and provocative questions designed to stir us into deeper contemplation and reflection. To fully appreciate their responses, however, requires time. The more we look, the more we see — catching glimpses into fictitious worlds that move us towards an inner illumination. A place that is both simple, complex and often beguiling. Ultimately, these artists have set their ambition to challenge us to be genuinely critical and thoughtful — asking us, as thinkers, as feelers and as witnesses to the past two years, to interrogate and engage more thoughtfully with the world around us. This is their vision of how we will return - return to the world, return to each other and most importantly, return to ourselves.
Returning: Chapter 2 is co-curated with Taiwan Contemporary Culture Lab (C-LAB) and supported by the Ministry of Culture, Taiwan.
About the artists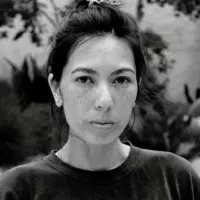 Born in Canberra, Australia. Lives and works in Sydney, Australia.
Angela Goh is a dancer and choreographer. Her work poses possibilities for disruption and transformation inside the aesthetics and conditions of technocapitalism, planetarity, and the post-anthropocene. Her work has been commissioned by the Sydney Opera House, Auto Italia, Taipei Performing Arts Center, and Next Wave, as well as being presented widely across Australia, Europe, the UK, USA, and Asia including at Performance Space New York fka PS122, Arnolfini, SPRING Festival, Baltic Circle, Artspace Sydney, Fusebox Festival, Liveworks Festival, My Wild Flag, the Art Gallery of NSW, Shedhalle, and AsiaTOPA, among others. She won the 2020 Keir Choreographic Award and the 2017 Fbi Sydney Music Arts and Culture Best Artist Award. She has received fellowships from Sydney Dance Company and Create NSW, as well as residencies from Rimbun Dahan, Tanzhaus Zurich and the Cite Internationale des Arts, among others.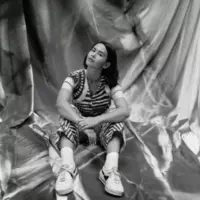 Born, Townsville of Bundjulung/Ngapuhi territories, Australia. Lives and works in Naarm, Melbourne, Australia.
Hepi is an award-winning artist. Her current practice is concerned with dance as social function performed within galleries, performance spaces, video art and digital technologies. She engages in forms of historical fiction and hybridity —especially those that arise under empire— to investigate the bodies relationship to personal histories and archives. Amrita is represented by Anna Schwartz Gallery.
In 2020/2018, she was the recipient of the People's Choice Award for the Keir Choreographic Award for RINSE and won FBI Radio's BEST ARTIST. In 2020/2021 she was commissioned to make work by Kaldor public art projects, Serpentine Galleries UK, South East Dance Brighton UK, ACCA (Australian Centre for Contemporary Art), Gertrude Contemporary, and Art Gallery of NSW. In all of these commissions, she demonstrated a rigorous ability to bring uncanny choreographic and performative thinking into making. This has included with chat bots/A.I programmed as a socratic yet poetic questionnaires that offer a dancing response, a never-ending text script with iPhones, as well as works created in the theatre such as RINSE. These works are continuing to be programmed in dance venues and in galleries around the country.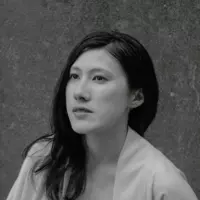 Born in Taiwan, lives and works in Berlin, Germany.
Su Yu Hsin approaches ecology from the point of view of its close relationship with technology. In her film and video installations, her artistic research reflects on technology, ecology, and the critical infrastructure in which the human and non-human converge. Her analytical and poetic storytelling focuses on map-making, operational photography, and the technical production of geographical knowledge. Su has participated in group exhibitions at the Centre Pompidou-Metz, the Museum of Contemporary Art Busan, Taipei Biennial 2020, ZKM Karlsruhe, UCCA Center for Contemporary Art and Haus der Kulturen der Welt, among others.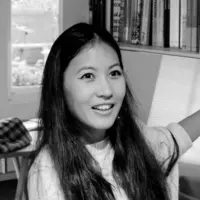 Born in Taiwan, lives and works in Taipei, Taiwan.
Highly personal yet universal concerns spur Charwei Tsai's multi-media practice. Preoccupied with the human/nature relationship, Tsai meditates on the complexities among cultural beliefs, spirituality, and transience. Her recent projects include Lines Tell Everything about the Universe, Mori Art Museum, Tokyo, Japan (2021); Green Island Human Rights Art Festival, Taiwan and RITUEL·LE·S, Institut d'art Contemporain - Villeurbanne/Rhône-Alpes (IAC), France (both in 2020); Jogja Biennale (2019); Minimalism: Space, Light, Object, Art Science Museum in collaboration with National Gallery Singapore, Marina Bay Sands, Singapore, 2050, A Brief History of the Future, National Museum of Fine Arts, Taichung, Taiwan, in collaboration with Royal Museums of Fine Arts of Belgium, and Shrine Room Projects: Wishes and Offerings, Rubin Museum of Art, New York, USA (all in 2018); Hear Her Singing, Commissioned by Hayward Gallery, Southbank Centre, London, UK (2017) and Biennale of Sydney (2016). She graduated from the Rhode Island School of Design in Industrial Design and Art & Architectural History (2002) and has completed the postgraduate research program La Seine at the École Nationale Supérieure des Beaux-Arts in Paris (2010).
Tsai's works are in public and private collections including those held at Tate Modern, London; Queensland Art Gallery, Brisbane; Mori Art Museum, Tokyo; Yokohama Museum of Art; Asian Art Museum, San Francisco; M+ Collection; Hong Kong, Faurschou Foundation, Copenhagen / Beijing; Sigg Collection, Zurich; Gene & Brian Sherman Collection, Sydney; Kadist Foundation, San Francisco / France; Contemporary Art Institute, Villeurbanne / Rhône-Alpes, France, and FRAC Lorraine, France.
Craig Quintero (pictured) is the Artistic Director of Riverbed Theatre.
Riverbed Theatre was founded in 1998 in Taipei, Taiwan. The company's image-based, Total Theatre productions blur the boundaries between visual and performing arts. Critics have praised the organic, sculptural quality of Riverbed's "subconscious" theatre, likening the performances to the best works of Samuel Beckett and David Lynch.
Riverbed has staged over fifty original productions, including works at the Taiwan National Theatre, Asia Culture Center (Korea), Esplanade Studio Theatre (Singapore), Theatre de la Condition de Soies (France), Imaginale Figurentheater Festival (Germany), Kobe Arts Village Center (Center), BOK Festival (China), and Robert Wilson's Watermill Center (USA). Riverbed has also participated in exhibitions at the Taipei Fine Arts Museum, Taiwan National Museum of Art, Kaohsiung Museum of Art, Taipei MOCA, and Shanghai MOCA. Riverbed has received grants from the Hong Foundation, Quanta Arts Foundation, and Puffin Foundation and was selected as one of the Taiwan Top Performing Arts Groups by the National Culture and Arts Foundation. Their upcoming collaboration with The Formosa Circus Art Company will premiere in 2023 at the Taiwan National Theatre.
Supported by Cultural Division, Taipei Economic and Cultural Office in Sydney and