Creative Leadership in Learning Case Studies
Embracing the fertile unknown: Lansvale Public School
Five years after Mark Diamond, principal at Lansvale Public School, first encountered Sydney Opera House's Creative Leadership in Learning program, he remains its greatest fan.
"It has been a completely life-changing experience for me as a principal," he says. "Profound and extraordinary. It has honestly been one of the best things in my 30-plus year career in public education".
Lansvale Public, a south-western Sydney school with 800 students, has a large multi-cultural community, including Vietnamese, Chinese, Khmer, Arabic, Samoan and Hindi heritage. Forty per cent of students have a Vietnamese background.
The school's partnership with Creative Leadership in Learning (CLIL), which began in 2017 and continues in 2020, has ranged from student and parent projects with artists to professional learning with teachers exploring how to teach more creatively, and performances and art work presented at the Opera House.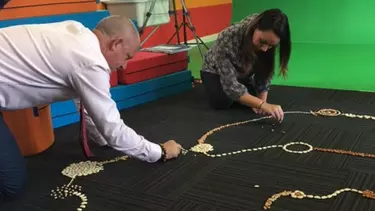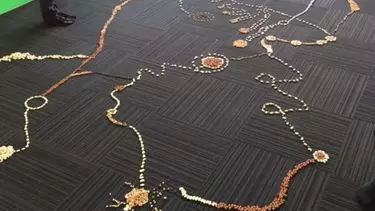 Mark believes CLIL's programs, its drive to engage creativity in the classroom and broader community, has revolutionised the school's approach to learning.
"The whole notion of teaching is to have some anticipated outcomes, to aim for them and measure our success in achieving them," he says. "But the
Opera House has reminded us that mistakes can be beautiful, that questions underpin good learning and that not knowing where something is going (to end up) can be exciting. They call it the fertile unknown and we've learned to embrace that.
"I don't want that to be misread as laissez faire, a 'Let's just do stuff' approach. No.
Meticulous and particular planning goes into the preparation and our kids learn to lead and follow really well, to work in an ensemble, explore that fertile unknown, and reflect on how to be better in the future.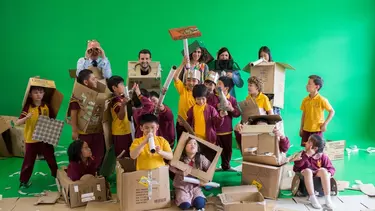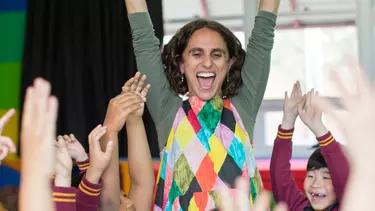 "And it's been a reciprocal relationship too. I'm proud of the kids for providing the Opera House with that additional lens, the lens of the learner, the lens of a multicultural south western Sydney kid."
Lansvale's partnership with CLIL also evolved to connect with the families and community. Frank Newman, Creative Learning Specialist at the Opera House, recalls how a year into the program, parents and carers were expressing their wariness about its worth.
"Many were resistant to the kinds of contemporary learning that the school was trying. They wanted their kids to end up at private schools and get selected for the major high schools.
"Their feelings were, 'You don't need to use drama to teach maths'. They wanted 'proper teaching'.
"So the journey with them was bringing them on board to the idea of creativity as a way of teaching. And they did, 100 per cent. They're now the program's biggest advocates."
Sydney Opera House, Creative Learning Specialist, Frank Newman and Mark designed a project within the program that involved the parents. Collaborating with visual artist, film maker and educator Howard Mathew, a group of 15 parents spent ten weeks creating part of an art work inspired by an Asian food cart. Over the following ten weeks students then created their own art in response.
The work, an interactive installation called the Dream Makers Kiosk, was presented for the Opera House school holiday program in 2018, and then twice again in 2019, with more than 14,000 children and their families visiting the cart when it was installed in the Opera House's Western Foyers to make puppets using a series of faces and designs created by the Lansvale students.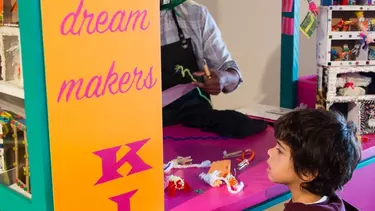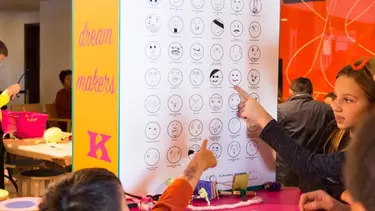 "That group of parents had been on a wonderful journey where they had developed culture and trust and a much deeper understanding of creativity and its importance in lifelong learning," Mark says.
"They now hold us to account for how important creativity is across key learning areas in the learning of their children."
As CLIL's partnership with Lansvale blossomed so did the connection between the school and the Opera House. Few of the students and parent community had spent significant, or indeed any, time visiting the Opera House, whether to see performances or explore its world heritage architecture.
Students, teachers, parents and carers from Lansvale Public became members of the Opera House community, whether in on-site workshops, touring behind the scenes, seeing shows or standing on stage to perform the stories, songs and theatre they had worked on.
When the class of 5/6H performed Boat of Dreams and Asian Supermarket, created with Luke Escombe, as part of the 2019 Amplified festival, tears welled in the eyes of family, friends and teaching staff in the audience. Mark Diamond recalls his overwhelming pride and emotion.
"It just blew us away," he says. "We knew the kids that were good at music. We knew the kids that were articulate. We knew the kids that were good at literacy and numeracy, but other kids just emerged from the pack and led that group.
"It was beautiful, just beautiful." 
What does home mean to you? In lieu of singing, students from Lansvale Public School came together and signed in Auslan the words to their original song, Planet Home.