On the Lower Concourse
With the Sydney Opera House as its backdrop and picture perfect views of the Sydney Harbour Bridge, it is not surprising that Opera Bar has become a favourite Sydney experience.
Reflecting the spirit of Sydney, Opera Bar is relaxed and stylish with a sunny disposition that celebrates the seasons and shares local favourites. Showcasing Australian suppliers and provenance, freshness and seasonality infuse everything they do from spritzy cocktails and crisp pale ales to their light and seasonal menu with a seafood focus. 
Come by the water's edge and enjoy al fresco wine and cocktails or watch chefs shuck oysters and grab a few plates to enjoy with friends. On evenings and weekends live music and DJs provide the perfect soundtrack to your long lunch, after work drinks or catch ups.
Opera Bar is the perfect destination for firsts, finales and everything in between.
Monday to Thursday
11am to 11pm
Friday
11am to 12.30am
Saturday
11am to 12.30am
Sunday
11am to 11pm
Inspired by Sydney, Opera Bar's food menu is light, sunny and made for snacking, sharing or savouring solo. Fresh, seasonal and sustainable, the menu showcases Australian suppliers and provenance and seafood is the star. 
View the full menu here
Opera Bar allows you to enjoy fresh Australian dishes, while basking in the spectacular views of Sydney Harbour. Main meals range from $20 – $40, with kids meals around $12.
Curated by renowned celebrity chef Matt Moran
If you're an Australian, you know Matt Moran. We've seen him on our screens on the global television sensation MasterChef, we've cooked masterpieces from his recipe books, and we've filled our bellies with delicious food from his many restaurants including Aria, Chiswick, Barangaroo House and more. And, because as Australians we can't help but share the best of what our country has on offer, the Sydney Opera House couldn't be prouder to share Matt's culinary magic with millions of people from around the world at the one and only Opera Bar.
With a warm and welcoming atmosphere, Matt's oversees the creation of menus at Opera Bar which have an emphasis on Australian produce and support of local suppliers. Drop in for a bite, your taste buds will thank you. 
Eat & drink
Bennelong Point has been a place for feasting and celebrating for millennia. So it's only natural that here at the Opera House, the entertainment jumps from the stage and onto the plate.
Other information
Opera Bar is committed to being a COVID safe environment.
View their COVID Safe plan here.
Frequently asked questions
The is no need to make a reservation as Opera Bar welcomes walk-ins.
The Sydney Opera House no longer requires patrons to show that they are fully vaccinated against COVID-19. 
Face masks are not required at Opera Bar.

Face masks are strongly recommended for all patrons while inside our theatres and foyers, including during a performance and on a tour. Please bring your own mask.
It is vitally important that you stay home if you feel unwell and/or are displaying any symptoms of COVID-19, including a cough, fever, sore throat, and/or runny nose.
In the event of unexpected illness, please contact Opera Bar on 02 8587 5900.
Cancellations made within 24 hours of the reservation date will incur a $50 per person charge to the credit card on file. Opera Bar would prefer not to charge so please contact the venue as soon as possible if you need to cancel.
Cashless payment and order-at-table options will be provided to enable guests to remain seated.
Yes absolutely. Wheelchair access to the Lower Concourse is directly from the carpark lifts or via the southern ramp when approaching the precinct from Circular Quay.
Opera Bar's extensive menu caters to a range of dietary requirements, including gluten free. Just ask one of the friendly team and they can recommend the best items on the menu for you.
The Opera House Wilson car park is open and operating. We encourage patrons and visitors to consider pre-pay parking options. Where practical, we encourage patrons to use private transport options to minimise crowding on public transport. If you need to use public transport, please follow the travel advice from Transport NSW.
Opera Bar is located at the water's edge, on the Lower Concourse level, overlooking Circular Quay.
Seagulls can be beautiful graceful creatures, but don't leave your chips (fries) unattended - they can be pretty quick!  
The Opera House has engaged Seagull Patrol Dogs through dog walking and training service Mad Dogs & Englishmen, to patrol the Opera House's Lower Concourse at peak times on selected days.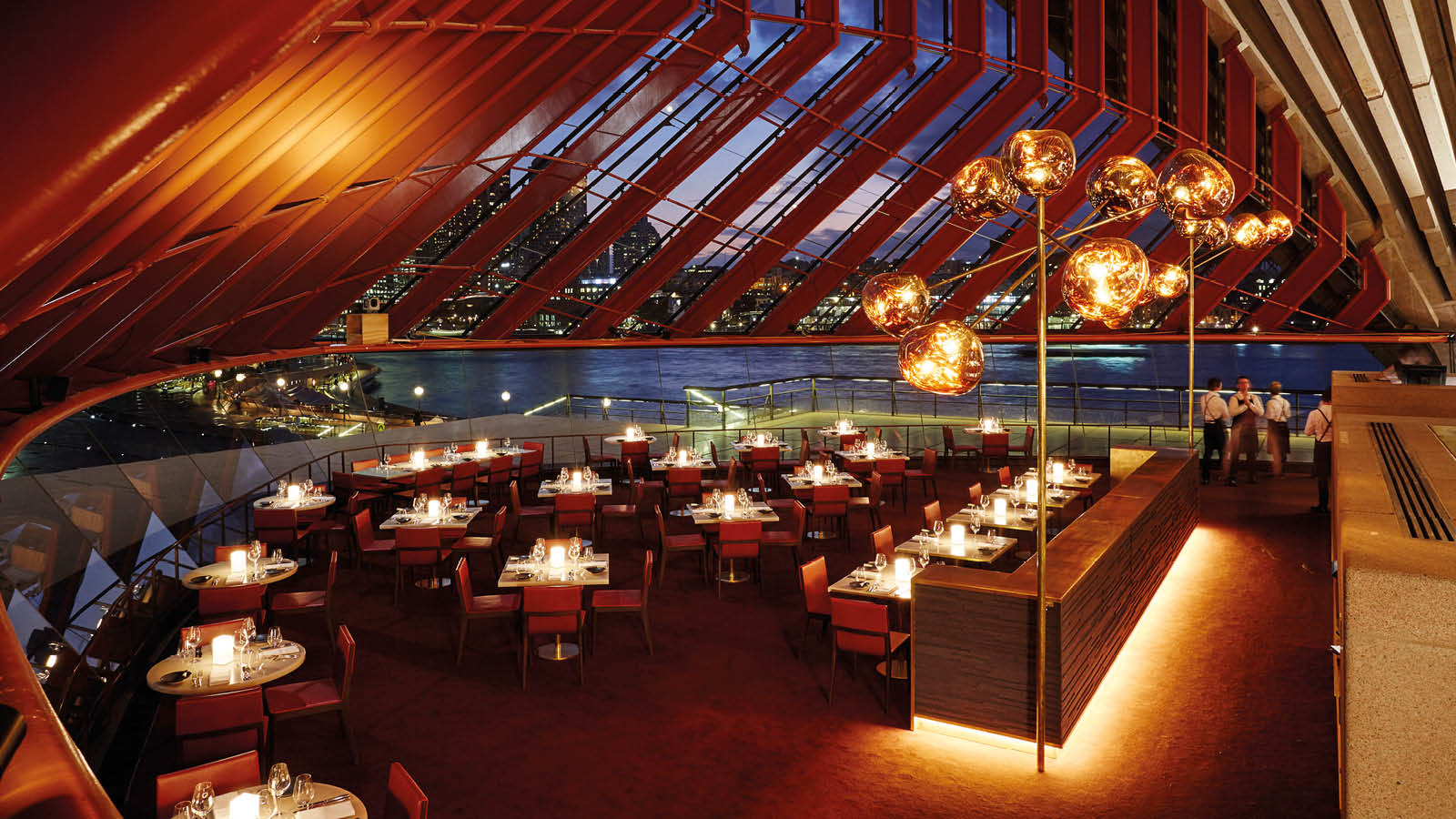 Bennelong serves to celebrate the Sydney Opera House and its extraordinary architecture by offering a culturally significant and inspiring menu showcasing a most magnificent production of Australian food and wine.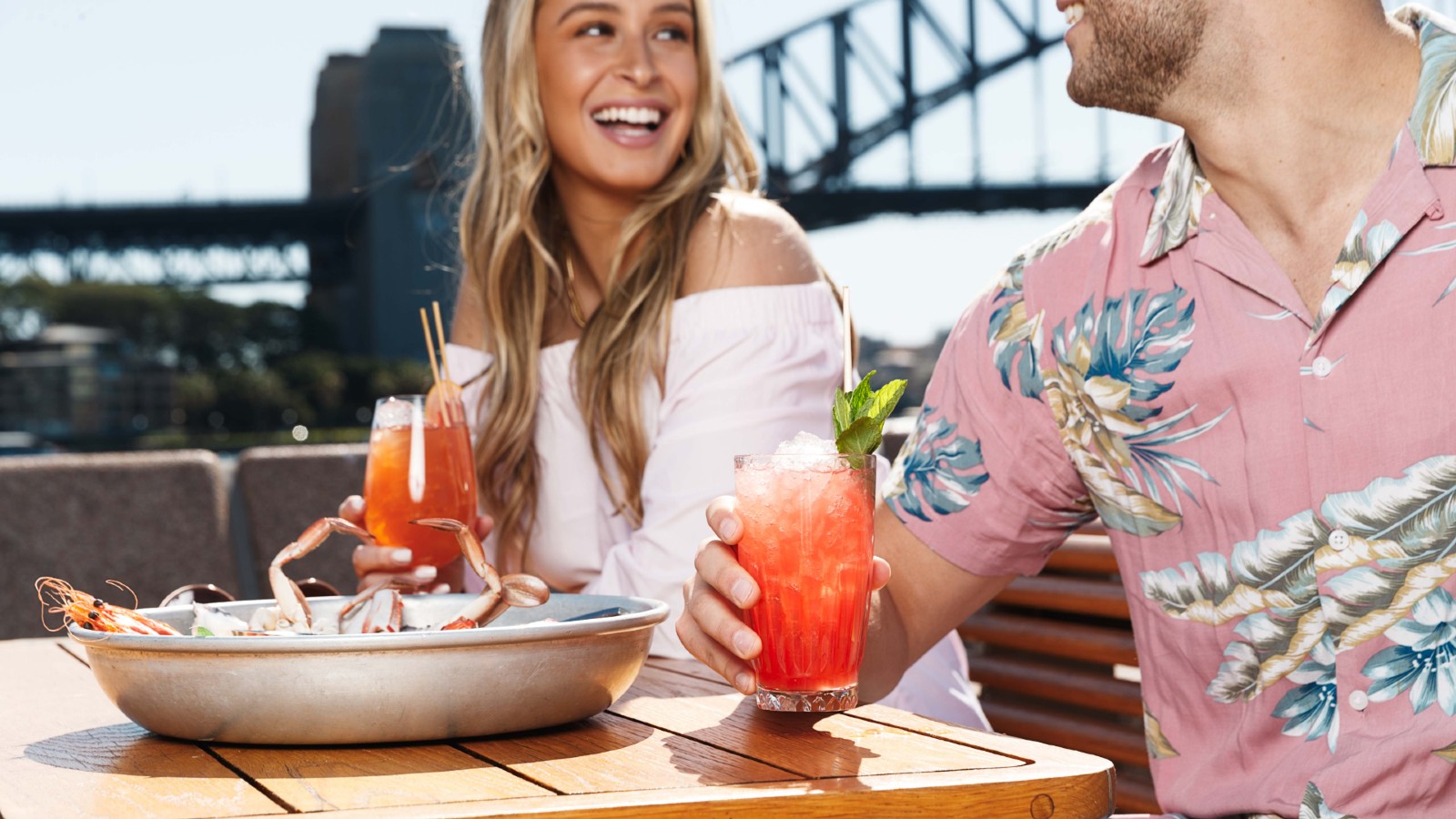 Inspired by Sydney, Opera Bar's food menu is light, sunny and made for snacking, sharing or savouring solo. Fresh, seasonal and sustainable, the menu showcases Australian suppliers and provenance and seafood is the star.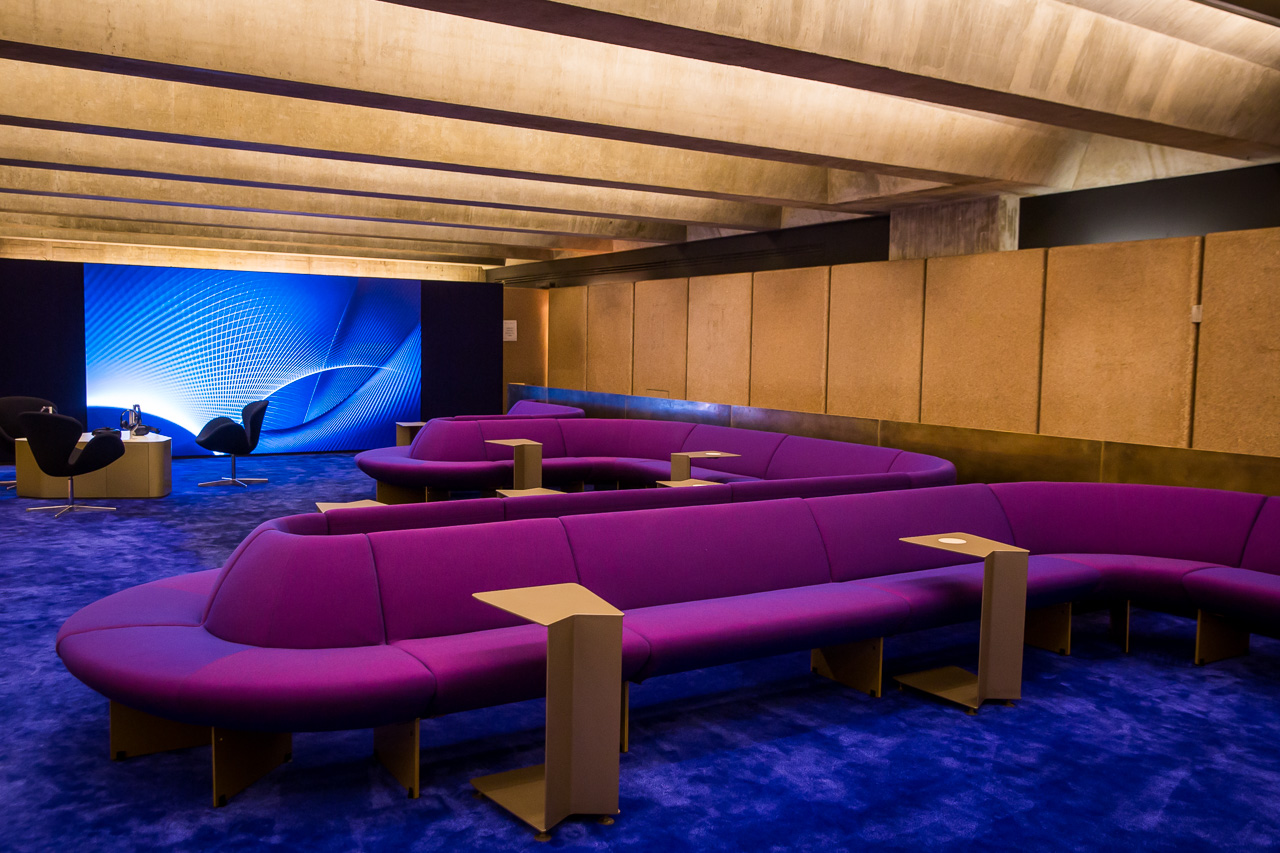 The Lounge is a place for visitors to relax, eat, drink and learn more about the Opera House, its Resident Companies and our Renewal projects.