Monday – Sunday, lunch and dinner
On the Western Broadwalk 
Escape to a world of tranquillity and indulgence at Portside, tucked away in the iconic Western Foyers under the Colonnade at Sydney Opera House.  Redesigned by Opera House architect Jørn Utzon in 2006, the restaurant enjoys uninterrupted views of the Harbour Bridge and bustling Circular Quay.
Portside is the perfect destination for a memorable dining experience offering an à la carte menu perfect for pre-theatre dining.
Monday to Sunday
Lunch
11.30am - 2pm
Pre-theatre dining
5 - 10pm
Portside's menu features the freshest and most interesting seasonal offerings with true culinary flair. 
View the menu here.
Enjoy a la carte or pre-theatre dining options at Portside.
Eat & drink
Bennelong Point has been a place for feasting and celebrating for millennia. So it's only natural that here at the Opera House, the entertainment jumps from the stage and onto the plate.
Other information
Portside Sydney is committed to being a COVID safe environment.
Frequently asked questions
We encourage that you book ahead for Portside Sydney to secure a table and minimise the risk of disappointment.
Portside Sydney is committed to being a COVID safe environment. View their COVID safety measures here.
The Sydney Opera House no longer requires patrons to show that they are fully vaccinated against COVID-19. 
Face masks are strongly recommended for all patrons while inside our theatres and foyers, including during a performance and on a tour, and other indoor areas including upon entering the building to access Portside. Please bring your own mask.
It is vitally important that you stay home if you feel unwell and/or are displaying any symptoms of COVID-19, including a cough, fever, sore throat, and/or runny nose.
In the event of unexpected illness, please contact Portside Sydney via info.portside@doltonehospitalitygroup.com.au or 02 9250 7994.
Cashless payment will be provided to enable guests to remain seated. 
Portside Sydney accommodates patrons with accessibility requirements. The restaurant is located on the ground/street level, and is also accessible from the carpark via the Western Foyer lift. 
Portside Sydney's extensive menu caters to a range of dietary requirements. Just ask one of the friendly team and they can recommend the best items on the menu for you.
The Opera House Wilson car park is open and operating. We encourage patrons and visitors to book their parking prior to visiting the site. Where practical, we encourage patrons to use private transport options to minimise crowding on public transport. If you need to use public transport, please follow the travel advice from Transport NSW.

Portside Sydney is located beside the Western Foyers, with the dining space facing the Sydney Harbour Bridge – a perfect spot to take in the harbour views. Entry to Portside is via under the steps of the Opera House. Please follow the directions of our staff and signage.

View map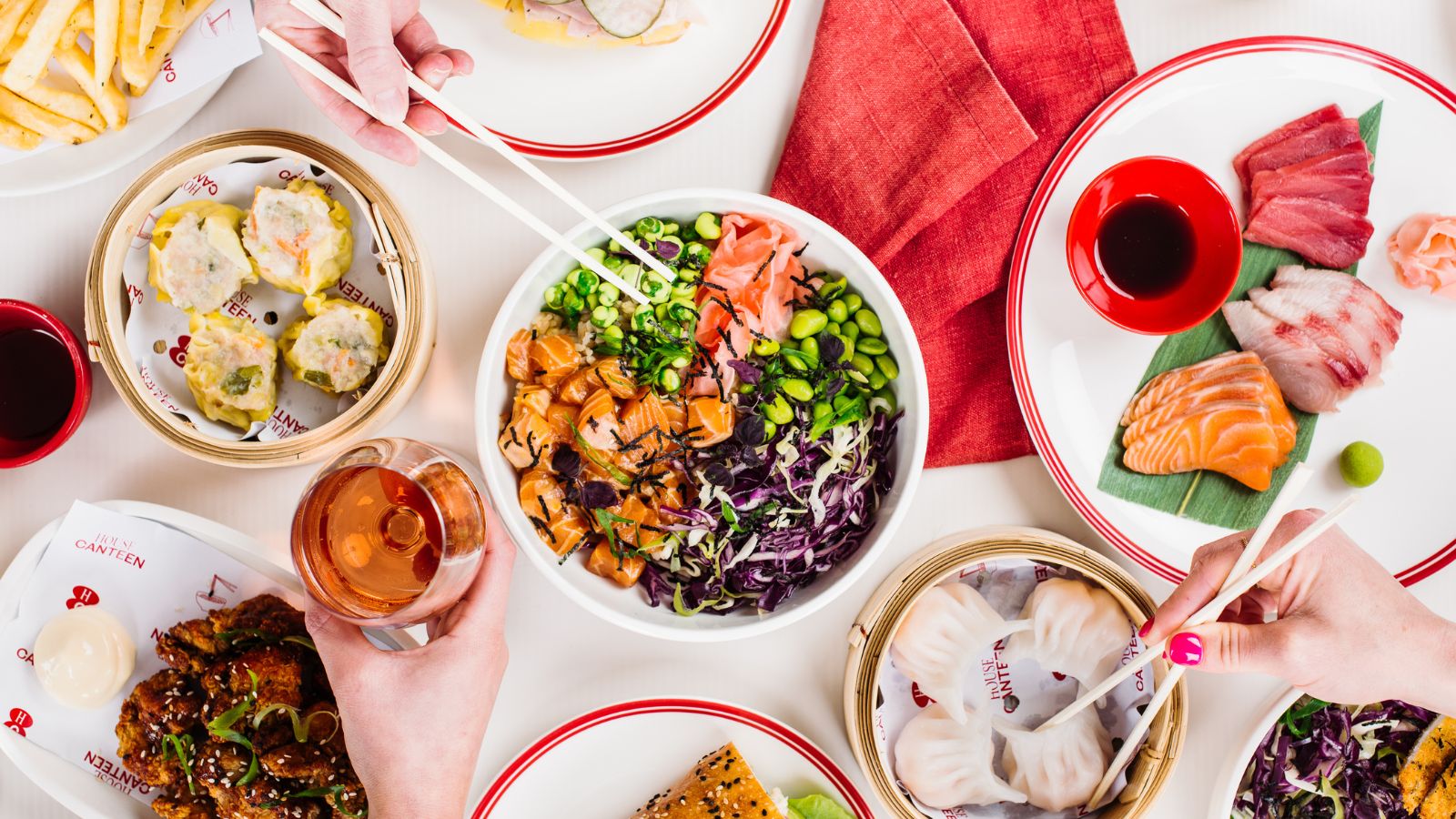 House Canteen
Nestled beneath the sails with show-stopping harbour views sits our newest all-day dining venue, House Canteen. Enjoy baked goods from Sydney's best bakeries with Single O coffee for breakfast. Sample the new lunch and dinner menu drawing on Asian cuisines before or after the show.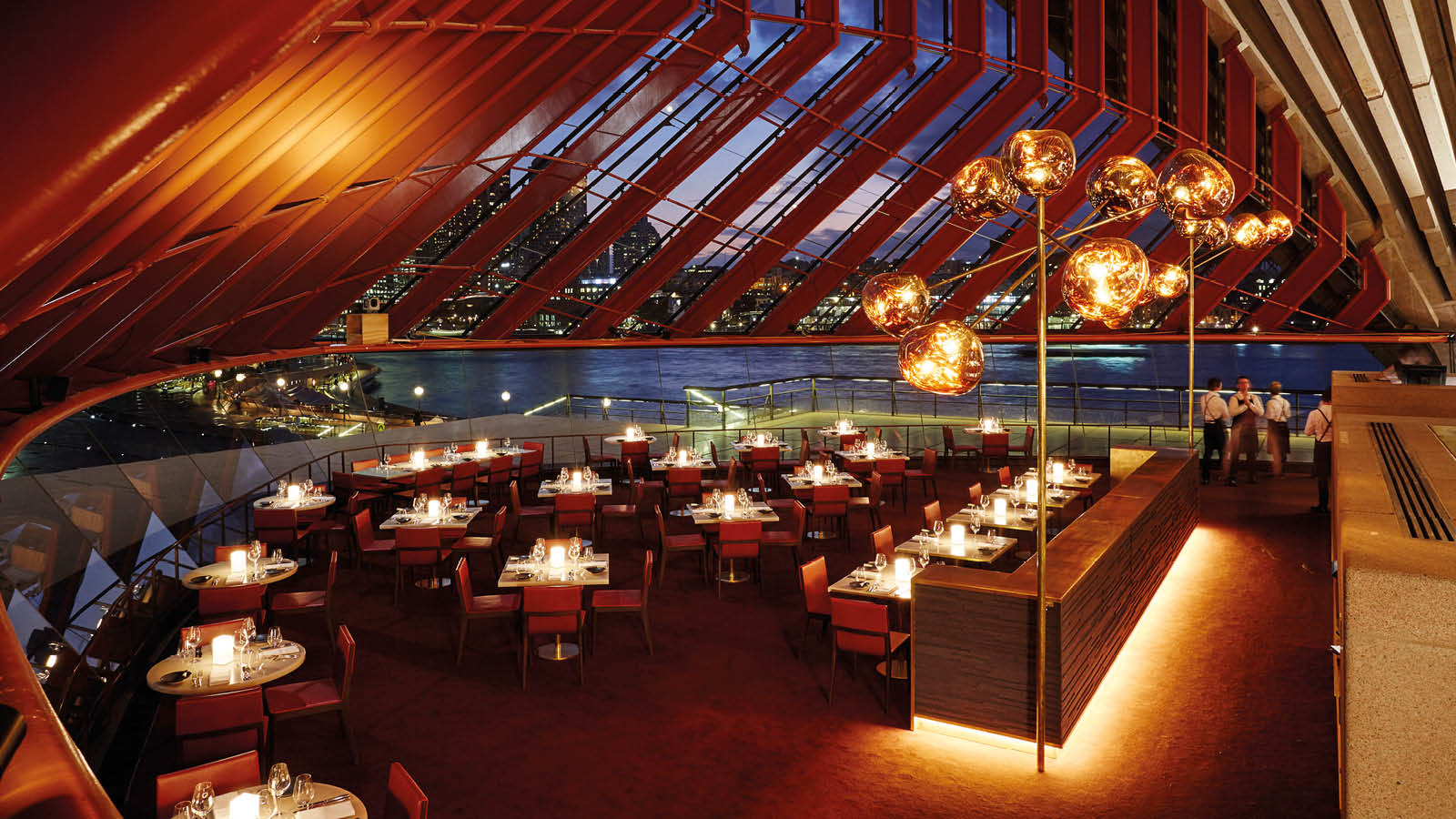 Bennelong
Bennelong serves to celebrate the Sydney Opera House and its extraordinary architecture by offering a culturally significant and inspiring menu showcasing a most magnificent production of Australian food and wine.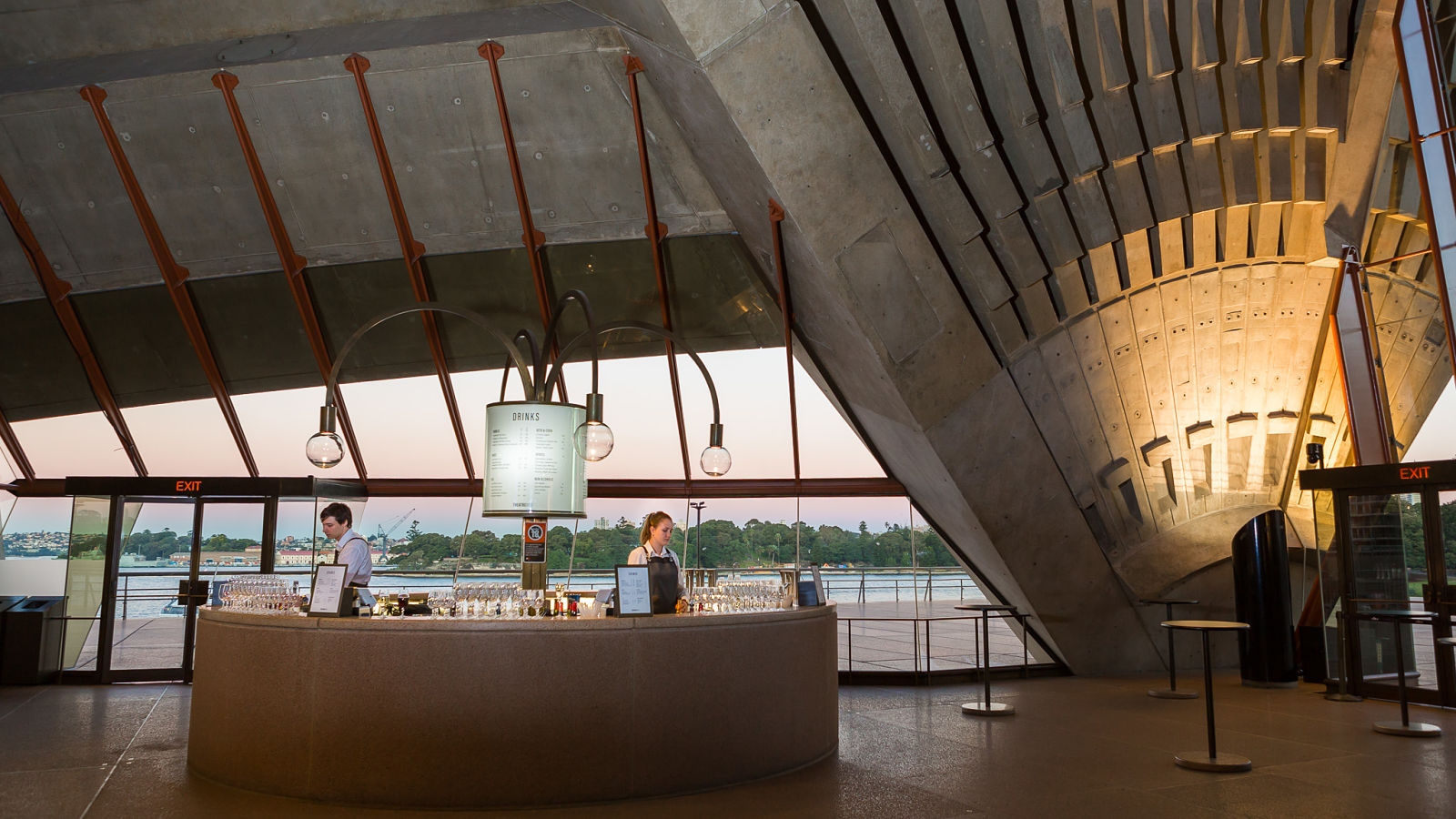 Theatre Bars
Our Sydney Opera House Theatre Bars are the place to meet with friends and family before a show. Enjoy refreshing drinks from the premium beverage list including all Australian wines, sip on a cocktail and snack on the delicious and convenient food options, whilst taking in some of the best views of Sydney Harbour.