Thank you to our family of Corporate Partners whose support enables us to do more, be more and reach further
Creative agency The Monkeys, part of Accenture Song, have a long history with the Sydney Opera House which began with 'The Ship Song Project' in 2011. In 2023, we partnered once again to create another stunning musical tribute to celebrate the 50th Birthday of an icon. For five decades the Opera House has stood in defiance of that nervous little voice inside us that tells us to play it safe and keep it simple. This special film encourages us all to live on the edge of the possible, because when we do, extraordinary things can happen. 

Play It Safe
Founded in 2014 and located in Rosebery, Sydney – just a few kilometres south of the city – Archie Rose Distilling Co. is proudly Australia's most highly awarded distillery, producing a diverse range of whiskies, gins, vodkas, and rums, as well as one-off collaborations, limited releases, and spirits experiences. This includes the two limited edition Archie Rose x Sydney Opera House Outside & Inside Gins released in 2019. Guided by our belief that spirits are best shared, we provide experiences for all who wish to taste the best that authentic local distilling has to offer. In all that we produce, we find continual inspiration in Australia's illustrious distilling history, and by the quality and diversity of the crops and produce grown across our nation. We are proud to share our distinctive and innovative range to honour Australia's rich spirit-making past and to continue to shape its future.
The three-year partnership that will bring together Australia's premier cultural institution with the country's most highly-awarded distillery. Over the term of the partnership, the Opera House and Archie Rose will collaborate to deliver experiences and events, creating new ways for audiences and visitors to enjoy Australia's icon and Archie Rose's diverse range of bold, innovative, authentic products including whisky, gin and spirits experiences.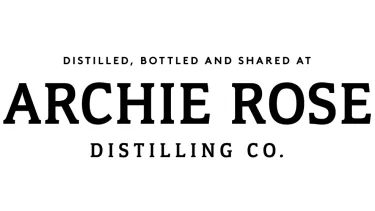 When it comes to offering Australia's sleekest car rental experience - Avis is driven by better. You'll find the Avis car rental experience effortlessly enriched with technology, to get you on your journey faster and more seamlessly than ever before.   
Avis Car Rental operates one of the world's best-known car rental brands with approximately 5,500 locations in approximately 170 countries. Avis Australia offers over 220 pickup locations located conveniently across Australia's most popular cities and towns. The large, modern fleet includes small compact cars for two, family sedans, SUVs or people movers for a little more room, as well as a range of luxury European vehicles for those looking to travel in extra style and comfort.  
Avis Australia is proud to be partnering with the Sydney Opera House, as both organisations share a passion for excellence and superb customer experiences. Over the term of the partnership, Avis Australia will support a courtesy shuttle service, designed to make the journey to and around the Opera House a seamless and accessible experience for visitors.  
The free Avis Connect Shuttle Service includes a new accessible bus which will connect visitors more easily between Circular Quay and the Opera House, as well as three buggies to aid mobility around the Opera House precinct. Patrons arriving at Macquarie Street Gatehouse can be transferred to the Opera House building via an Avis Connect buggy named Lugwig Van Buggy-thoven, William Shakesgears or the wheelchair accessible Motorzart.
Media announcement released 11 April 2023
Find out more about Avis Connect Shuttle Service here.
Book with Avis Australia at www.avis.com.au
Maison Mumm is part of Martell Mumm Perrier-Jouët, the prestigious cognac and champagne business of Pernod Ricard, the world's co-leader in Spirits & Wines. With its distinguished heritage dating back to 1827, Mumm is the number one champagne House in France, and Australia is its number one export market. Mumm Grand Cordon, recognisable by its red sash—a symbol of excellence—embodies the spirit of the House; it stands out through the freshness and intensity of its style, which successive cellar masters have successfully maintained and handed down through the generations. 

The Sydney Opera House is one of the most iconic and avant-garde locations in Australia, if not the world, and we are very proud to partner with the team to provide our G.H. Mumm champagne portfolio. Experiences at the Sydney Opera House are the perfect celebratory moment for champagne, and we look forward to bringing even more celebration and further building the brand at this great location.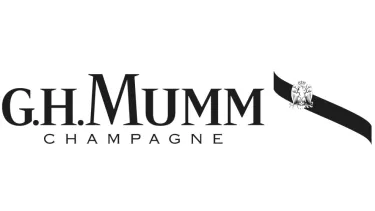 JCDecaux is a global leader in outdoor advertising.  The company today has operations in 3,400 cities across 54 countries, reaching 175 million people throughout the world every day.

The company is centred around three principal and complementary business activities: street furniture, billboard and transit advertising.

A cultural focus underscores the values on which JCDecaux has been built – a respect for the urban environment and its cultural heritage.  It's a philosophy that permeates the company worldwide.

JCDecaux provides infrastructure programs that marry customised solutions for each city with state of the art design, innovation and technologies.

JCDecaux is proud to be a media partner of the Sydney Opera House in supporting its performing arts programs and productions.
QMS is a leading digital outdoor media company, providing clients and agencies with dynamic and innovative advertising solutions, underpinned by the latest innovations in technology, data and creativity. Connecting audiences across multiple platforms, we provide brand impact and influence across our national portfolio of premium landmark digital and traditional billboards, retail and airport locations, as well as exclusive street furniture, including the City of Sydney geography.
Our commitment to contribute to a thriving City of Sydney makes us a proud partner of the Sydney Opera House. QMS' valued partnership with the Opera House aims to connect audiences with the unique experiences and globally recognised art and entertainment on offer for those who live, work and play in the City of Sydney. With a shared vision for world class design, innovation, and sustainability, QMS is delighted to support this iconic cultural institution, encouraging an out of the ordinary experience for all.
With a shared focus on creativity, excellence and innovation, Stan is proud to partner with Sydney Opera House.
Stan is Australia's leading local subscription streaming service and unrivalled home of Exclusives, Originals and Sport. Stan offers unlimited access to thousands of hours of premium entertainment with star-studded exclusive TV series including The Walking Dead: Dead City, Yellowstone, From, The Great, Better Call Saul and many more. Plus, there is an outstanding line-up of blockbuster movies including the Oscar-winning film The Whale, No Time To Die, The Lost City of Z and Alice, Darling.
Stan is also home to world-class Stan Original productions including Bump starring Claudia Karvan, Poker Face starring Natasha Lyonne, Ten Pound Poms starring Michelle Keegan, The Tourist starring Jamie Dornan, Black Snow starring Travis Fimmel and RuPaul's Drag Race Down Under. Plus, Stan Sport is the home of Rugby, UEFA Champions League, Grand Slam Tennis and more. Stream thousands of hours of sport ad-free, live and on demand.
Stan looks forward to showcasing and supporting the iconic Sydney Opera House through co-branded events and digital content.
We are excited to be partnering with one of the most iconic venues in Australia, the Sydney Opera House, a brand synonymous with culture, passion and memorable experiences. At Val Morgan, we connect brands to the most passionate people and there is a great synergy between our audiences and those of the Opera House. We are thrilled to be starting this partnership journey and providing one of the most engaging platforms to launch this new brand story. We can't wait to make the truly beautiful messages of the Opera House memorable to all of Australia.