From stage to story: books for kids
Inspire creative young minds with this reading list of children's books whose characters and authors have appeared on the Opera House stage.
For little ones
Maxine Beneba Clarke, illustrated by Isobel Knowles
Difference is everywhere. Some hairy. Some tall or short. Rain is cool, while the sun is hot. Throughout the vibrant pages of this hand painted and collage cut picture book about two friends in a school yard, there's a wonderful and powerful message about inclusivity and celebrating our differences – drawing inspiration from Maxine's own experiences growing up (parents should also read her memoir The Hate Race).
For: Little explorers age 3+
After more? Add more books to your child's library by Maxine, The Patchwork Bike and Fashionista.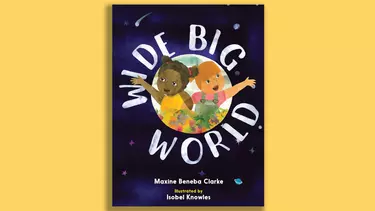 Karen Manbulloo, illustrated by the Binjari Buk Mob
This is the story of Molly, a little pig who is rescued from the bush and loves Weet-Bix. She finds a happy home in the community, but is frightened of the dogs who constantly chase her! 
Written in Karen's native tongue, Moli det Bigibigi is told in Kriol with accompanying English translations. The book is based on the real-life pet pig of the Binjari community where Karen lives, found in the bush by Karen's brother.
Full of heart, your little reader's smile will grow, just like Molly does as she eats her favourite food.
For: Language lovers age 3+
After more? Karen travelled from Binjari, near Katherine in the Northern Territory, to the Opera House and read Moli det Bigibigi with UNESCO Goodwill Ambassador Herbie Hancock as part of the 2019 Indigeous Literacy Foundation's Community Literacy Program.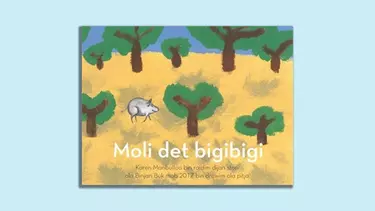 Graham Hosking, illustrated by Inky Stone
Sidney is a little mouse who dreams of becoming a singer. Except there's a little problem – he's stuck in a pet shop. But when a big storm hits, he takes the chance to escape and explore all of Sydney's sights: the Harbour Bridge, the Centrepoint Tower and of course, the Sydney Opera House!
For: Little dreamers age 4+
After more? Come on another adventure to the Sydney Opera House with the ABC Classic Kids podcast Sounds Like Australia. Follow the story of Kirra Quokka as she passes through different landscapes of Australia, meeting lots of furry and feathered friends along the way. Tune in for this audio adventure!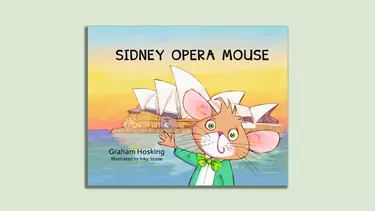 For not-so-little ones
Jessica Townsend
Escape to a fantasy world in this record-breaking, enchanting debut by Australian author Jessica Townsend about a cursed girl who escapes death and finds herself in a magical world. 
Compared to a mash up of Harry Potter meets Alice and Wonderland, and awarded Winner of the Dymocks and QBD Children's Book of the Year 2018 and a New York Times bestseller, young readers won't want to put this spellbinding novel down.
For: The next class of fantasy readers age 8+
After more? Listen to Jessica Townsend on Arty Farty - A Podcast for Kids to find out about her tricks to creating characters and the weird places she gets her ideas from. Plus a sneaky read of some of her words by the author herself!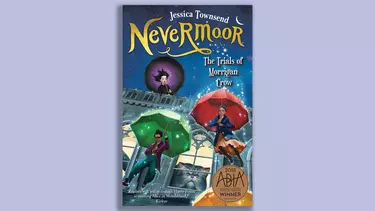 Adam Briggs, illustrated by Kate Moon and Rachael Sarra
Better known for his quickfire raps, award-winning Indigenous Australian artist Briggs has made an energetic foray into the picture book world with this debut, inspired by his celebrated 2015 song 'The Children Came Back'. 
Learn about and celebrate the past and present Indigenous legends, with actor Miranda Tapsell, athlete Cathy Freeman, footballer Adam Goodes, musician Archie Roach and more, as well as emerging generations.
For: The next generation age 5+
After more? Watch Briggs perform 'The Children Came Back' ft. Gurrumul & Dewayne Everettsmit on YouTube.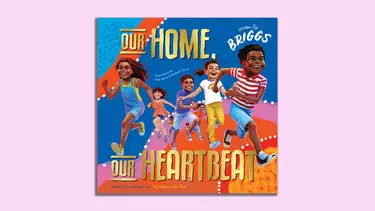 Shaun Tan
Did you know acclaimed Australian writer Shaun Tan is also an Oscar winner? His picture book The Lost Thing won Best Animated Short Film in 2010. His books might only be about 20 pages long, but don't let that fool you. 
His popular picture book The Red Tree was first published in 2001, but it's long since been lauded for the way it tackles some more challenging themes. A nameless young girl journeys through an alternate universe, encountering a multitude of metaphors that represent happiness and joy, to sadness and despair. 
For: Kids who love pictures more than words 6+
After more? Discover the creative process behind The Red Tree and The Lost Thing, in this author talk with Shaun Tan, available on demand From Our House to Yours.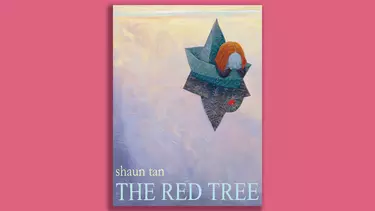 For big kids
Markus Zusak
There's no better story than Markus Zusak's wildly popular The Book Thief to instil a love for reading. 
An international bestseller, it was translated into 63 languages and takes place during World War II in Germany. Books are a priceless commodity during this time while the Nazi Party begins to destroy them. A young girl named Liesel discovers the power of the written word and is desperate to read more books… by stealing them.
For: Young bookworms age 11+
After more? The book was adapted into a feature film in 2013, starring Australian actor Geoffrey Rush.
Stories of unbelonging are also stories about how similar we all are, despite our differences.

Maxine Beneba Clarke
Bringing our stages to your sofa, our new digital program comes to you weekly from our House to yours. See the program.