OutlinesQueer PowerPointLive!
Executive realness comes to the online space as creators Xanthe Dobbie and Harriet Gilles livestream their hit queer corporate slideshow - with added digital-ness and super special guests Jullian Lataquin, Jazz Money and Troy Reid!
A playful queering of the corporate world's straightest slideshow
PPT meets LGBTQIA+ as the corporate world's snooziest presentation software gets a joyous queer makeover in this hit experimental performance from interdiscplinary artists Xanthe Dobbie and Harriet Gilles. Inviting artists to explore their passions and nerdiest obsessions, Queer PowerPoint is an alternately playful, hilarious and totally serious exploration of pop culture as seen through the staid lens of everyone's favourite archaic slide show. For their Sydney Opera House Outlines performance, Dobbie, Gilles and special guest artists Jullian Lataquin, Jazz Money and Troy Reid will transform the show for the livestream space, giving audiences the chance to participate in their wonderfully queer deep dive down pop culture's infinite rabbit holes. 
Outlines
Outlines is a playful, provocative showcase of artists that are embracing and disrupting digital platforms and technology to imagine new forms of performance.               
This free online season celebrates and champions boundary-pushing contemporary artists, technologists, and visionaries whose work interrogates motion-capture, artificial intelligence, machine-learning, 3D animation, generative art, decentralised performance and experimental film techniques.
Harriet Gillies
Harriet Gilles (Co-Curator) is an award-winning performance artist working across a range of performance modes. She has performed in immersive and interactive projects such as Pony Express' Ecosexual Bathhouse, PVI Collective's Blackmarket and Hermann Nitsch 150 Actions. Backstage Harriet has been a man-wrangler for Nat Randall and Anna Breckon's The Second Woman and co-production manager and tour manager for Peaches' There's Only One Peach With a Hole in the Middle, which toured across Europe in 2019. She has completed artist residencies with Robert Wilson at the Watermill Centre and Marina Abramović at Kaldor Public Art Projects, as well as solo residencies with La Serre: Arts Vivants in Montreal, and The Bearded Tit in Sydney. Her own performances have been presented across Australia, New Zealand and North America. Harriet was the 2019 recipient of the Glorias' Fellowship to undertake professional development across North America and complete a mentorship with director Lynsey Peisinger. Her most solo performance, The Power of the Holy Spirit, won the Best Experimental Show Award at the Melbourne Fringe Festival and had a sell-out season at The Flying Nun in Sydney. Currently, Harriet is making large-scale durational work 8/8/8 with Marcus McKenzie for Rising, a new digital performance with collaborator Xanthe Dobbie for Melbourne Knowledge Week, and performed her digital performance PLEASUREDOME at Sydney Festival with Griffin Theatre Company.
Xanthe Dobbie
Xanthe Dobbie (co-curator) is a media artist and filmmaker, whose recent projects have included live-streamed, interactive theatre. Their works dredge content from the vast databank of the Internet, re-configuring it through the lens of queer world-making and feminist critique. Born 1992 Sunshine Coast, Australia. Lives and works in Melbourne, Australia. Recent significant exhibitions include PLEASUREDOME, or, A Vision in a Dream, performed online for interactive livestream, created with Harriet Gilles in collaboration with Marcus Whale and Solomon Thomas, Griffin Theatre Company, Sydney, Australia (2020); One Million Views, in collaboration with Tiyan Baker, Next Wave Festival, Melbourne, Australia (2016); and Heavenly Bodies: Altered Pieces, John Buckley Gallery, Melbourne, Australia (2014). Notable group exhibitions include Double Adaptor, MARS Gallery, National Gallery of Victoria Melbourne Design Week, Melbourne, Australia (2020); Widgets and Doohickies from a Camp Toolbox, Project Space, RMIT University, Melbourne, Australia (2019); Artivisms Now, La Trobe Art Institute, Bendigo, Australia (2018); Femmosphere, Schwules Museum, Berlin, Germany (2017); and Future Strategies, Project Space, RMIT University, Melbourne, Australia (2014). Dobbie won the Best Experimental Show for Harriet Gillies The Power of the Holy Spirit, Melbourne Fringe Festival, Australia (2019); and won the People's Choice for No Vacancy, Midsumma Australia Post Art Prize (2018). They were a finalist in the John Fries Award, University of New South Wales Galleries, Sydney, Australia (2016); and the Macquarie Digital Portraiture Award, National Portrait Gallery, Canberra, Australia (2014).
Credits
Co-Creators
Harriet Gillies
Xanthe Dobbie
Thom Smyth
Co-Creators & Featuring
Harriet Gillies
Xanthe Dobbie
Creative Producer
Thom Smyth
Production Manager
Charlie Kember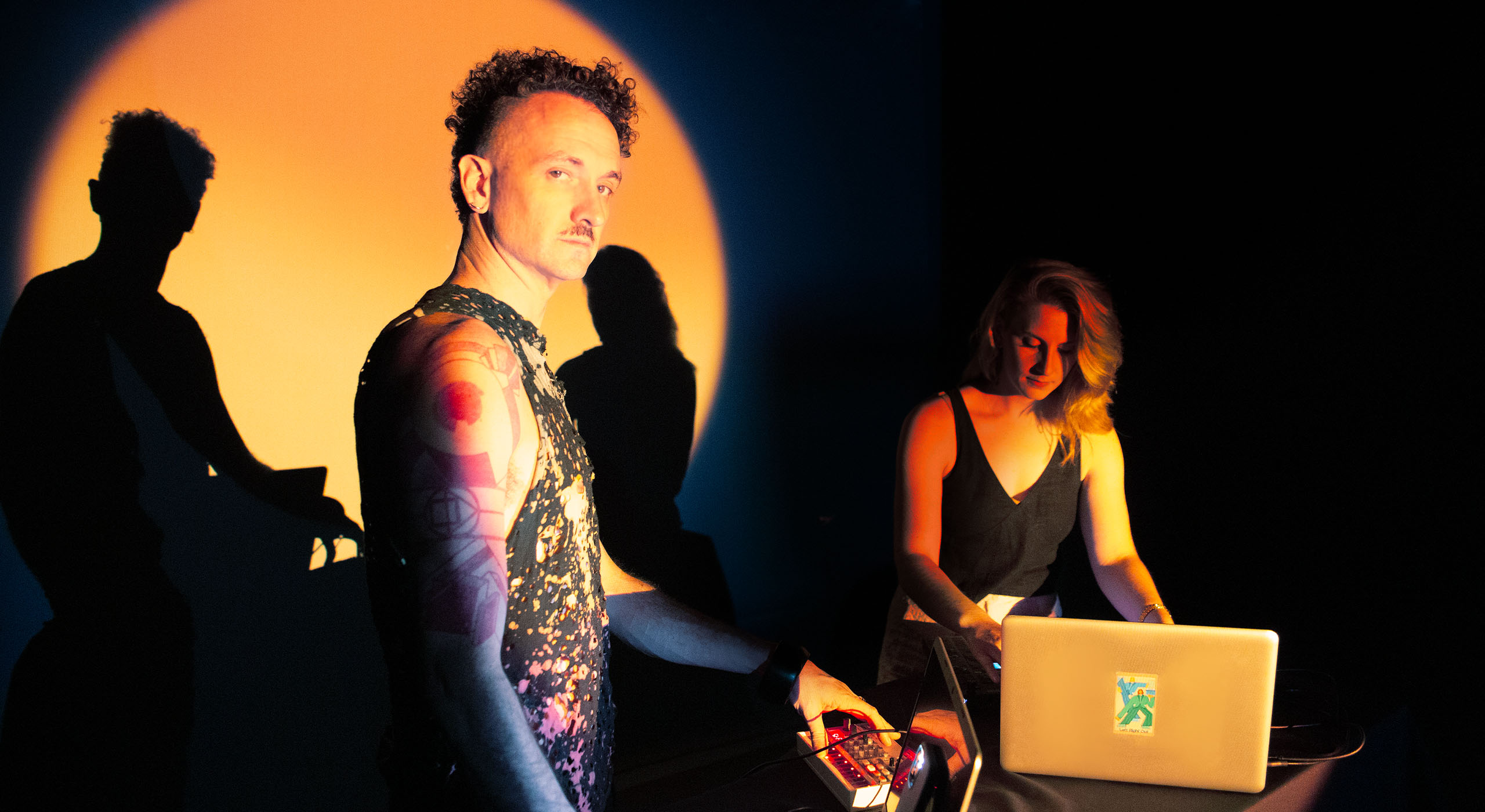 Experimental electronic artists Alexis Weaver and salllvage come together for a live audio-visual performance using AI tools and techniques to mirror the creative process.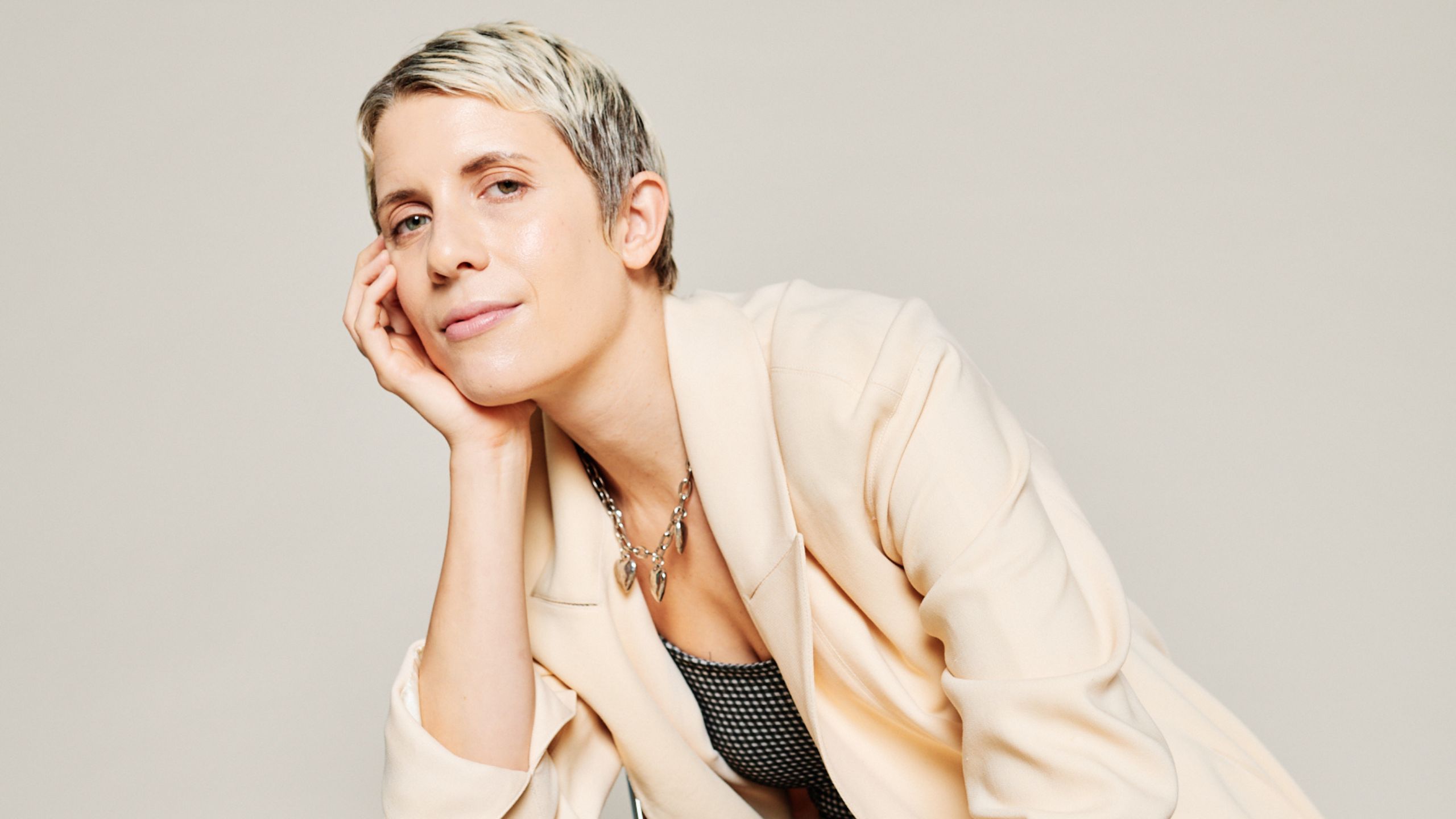 Lo-fi meets hi-tech in this boundary-pushing new film, as American indie dance pop group YACHT invite artificial intelligence into their creative process. Featuring a Q&A with YACHT lead singer Claire L. Evans.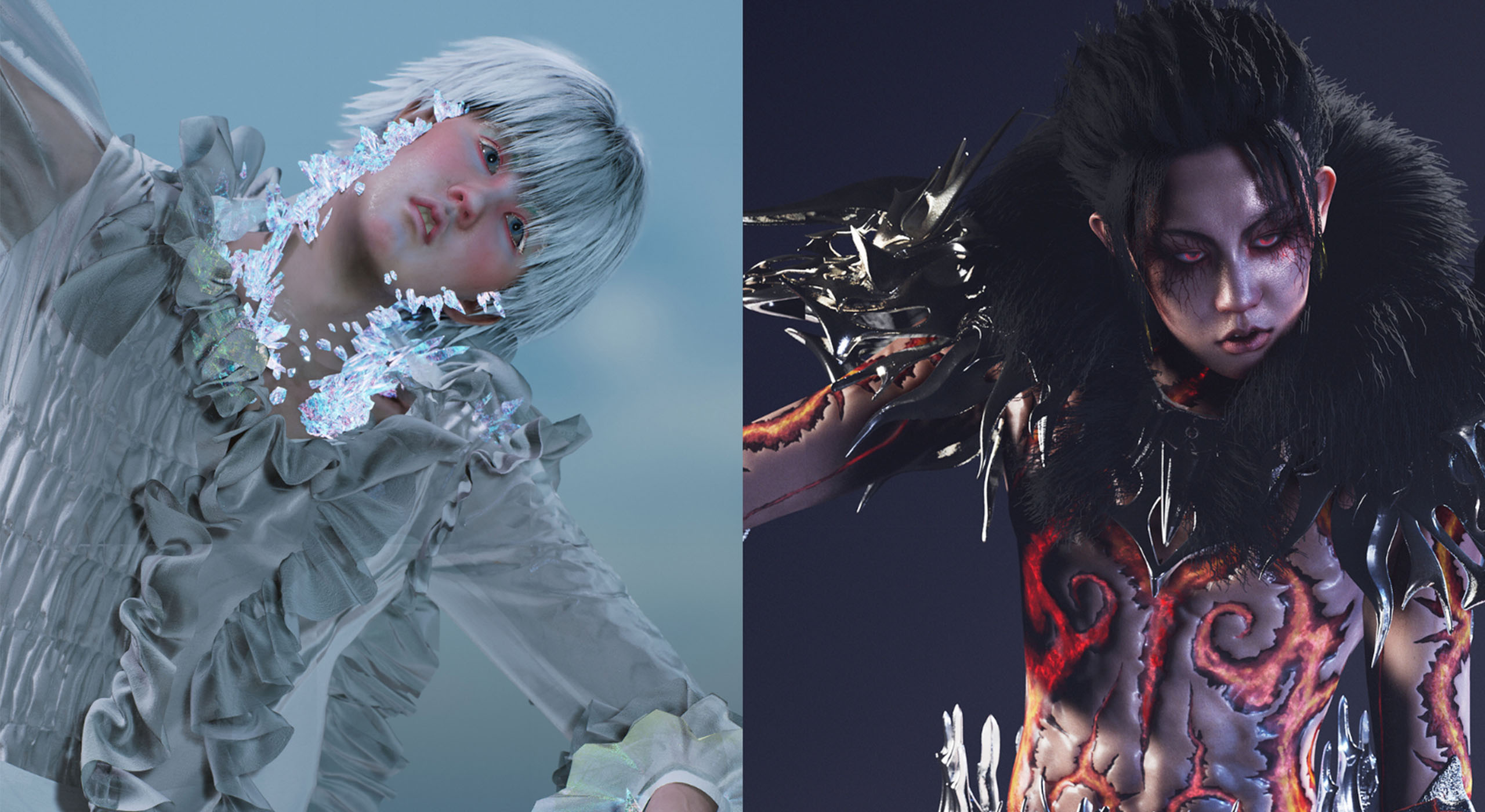 An innovative motion-capture performance, created by renowned Shanghai-based artist Lu Yang. Dancers in Sydney and Hong Kong, meet in the same virtual environment creating a high-energy audiovisual experience that draws on Buddhist philosophy, internet culture, video games and the aesthetics of anime.