OutlinesSonic Mutations A Generative Music Exploration - Live
Experimental electronic artists Alexis Weaver and salllvage come together for a live audio-visual performance using AI tools and techniques to mirror the creative process.
Artificial intelligence and live performance collide in a unique audio-visual collaboration
Sydney-based electronic musicians salllvage and Alexis Weaver come together for a  unique collaboration, using artificial intelligence in a live performance environment.
Working from the premise that A.I. can unlock music's potential in unexpected and delightful ways, salllvage and Weaver use different software tools and techniques to mirror the creative process, with a visual presentation accompanying the live performance. The live presentation will be followed by a panel discussion, a chance to explore this fascinating showcase of discovery.
Sonic Mutations is a Sydney Opera House commission, produced by Kopi Su Studio.
Outlines
Outlines is a playful, provocative showcase of artists that are embracing and disrupting digital platforms and technology to imagine new forms of performance.               
This free online season celebrates and champions boundary-pushing contemporary artists, technologists, and visionaries whose work interrogates motion-capture, artificial intelligence, machine-learning, 3D animation, generative art, decentralised performance and experimental film techniques.
salllvage
salllvage (Rowan Savage) is a proud Kombumerri man, living on Wangal Land. He is an experimental producer and DJ working at the intersection of queer club culture and connection with Country. His work mutates on-Country field recordings into electronica, and inhabits and bridges the tensions between abstraction and emotion, the wild bush and the dancefloor, the personal and the social, authenticity and reconstruction.

Rowan has a background in music production, working closely with Ableton combined with a longstanding field recording practice. He is a DJ and has combined his field recording and DJ skills to create unique performances. His practice has also involved wearable technology in a dance and movement context. As a Kombumerri man and a longtime participant in Sydney's queer arts scene he brings together his artistic sensibility, music production skills and cultural identity to create unique art.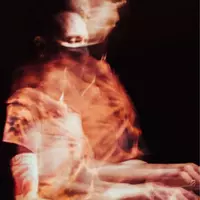 Alexis Weaver
Alexis Weaver is an electroacoustic composer based in Sydney, Australia. Alexis draws on natural field recordings and the sounds of everyday objects to create adventurous radiophonic and acousmatic works. She has also composed soundtracks for animation, short film, theatre, dance, and most notably a series of podcasts for Australian companies ARN, Amplify, Spotify, Sunny Studios and Shameless Media. Alexis' work has been broadcast in Australia, the US, France, Scotland and Scandinavia, as well as featured on New Weird Australia's Collapse Theories (2022), Solitary Wave (2019) and RMN Classical's Electroacoustic and Beyond II (2017). In 2018, Alexis was awarded the National Council of Women's Australia Day Prize for her research undertaken during her Honours year on the visibility and practice of female electroacoustic composers. She recently completed a Master of Music at the Sydney Conservatorium, where she now lectures in composition and music technology subjects. Two acousmatic works produced during this time were awarded Highly Commended in the 2020 Ars Electronica Forum Wallis Competition, Switzerland. In 2021, she expanded this research as a research assistant with the Nanosonic Stories research team within the University of Sydney and in 2023 commenced her PhD in sound design for science communication.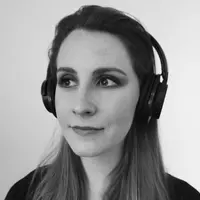 Kopi Su
Kopi Su (pronounced "Copy Sue") was founded in Sydney, Australia in 2021. The studio is led by a female cast including Kartini Ludwig (Director), Eden Payne (Lead Designer) and Stella Palmer (UI & Motion Designer). Their collective vision is to elevate creative digital experiences in arts and culture. They are a team of multidisciplinary creatives, advocating for digital equality with a diversity of people and the planet in mind.

Kopi Su offer collaborative project support and services across content production, creative ideation, prototyping, user experience, digital design and strategy.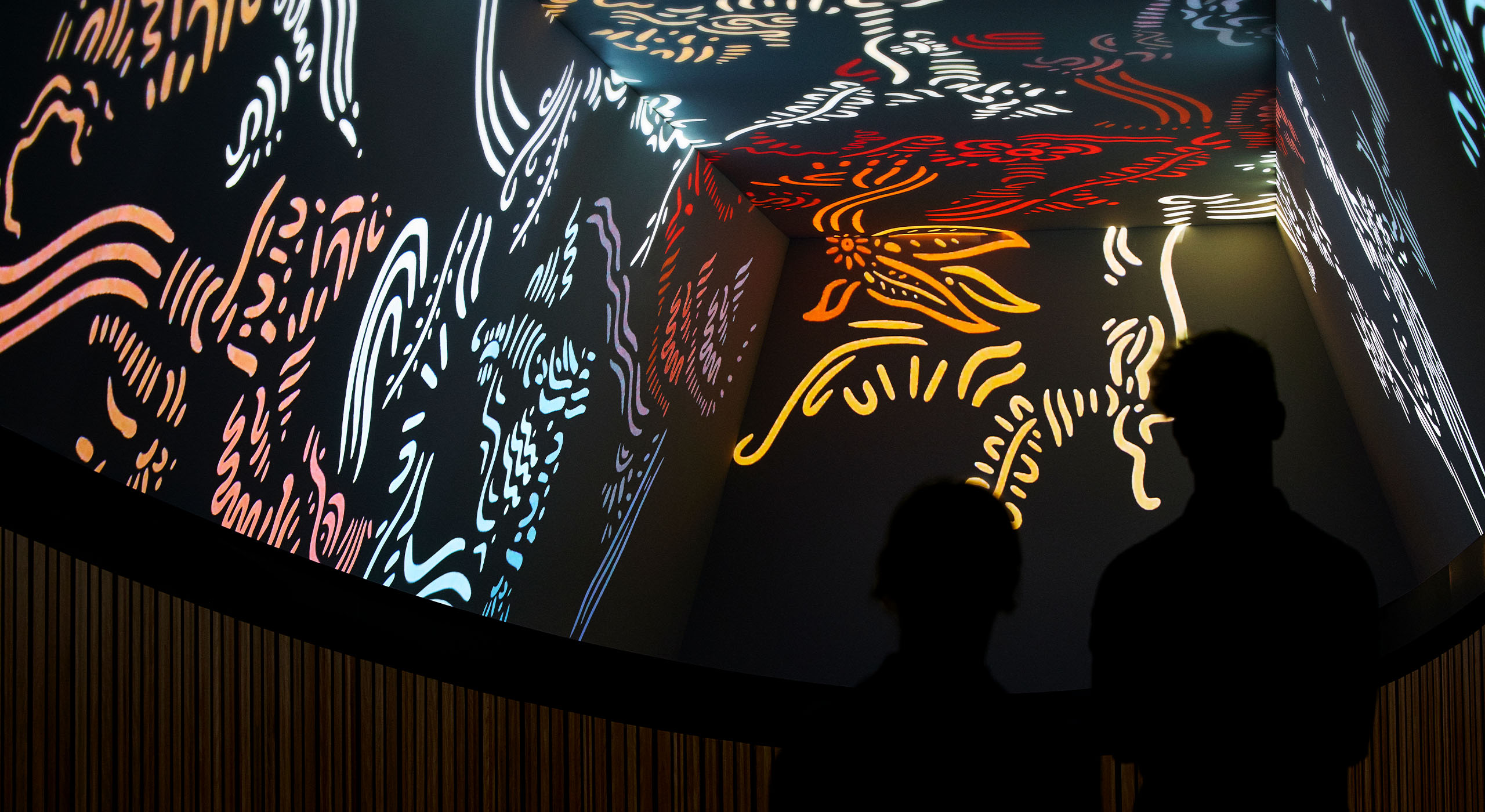 TRACES documents the innovative voice-to-art audiovisual experience staged at Sydney Opera House in 2022, by award-winning First Nations artists and writers, Kamsani Bin Salleh & Kirli Saunders, asking us to reflect on our connection to the land that sustains us.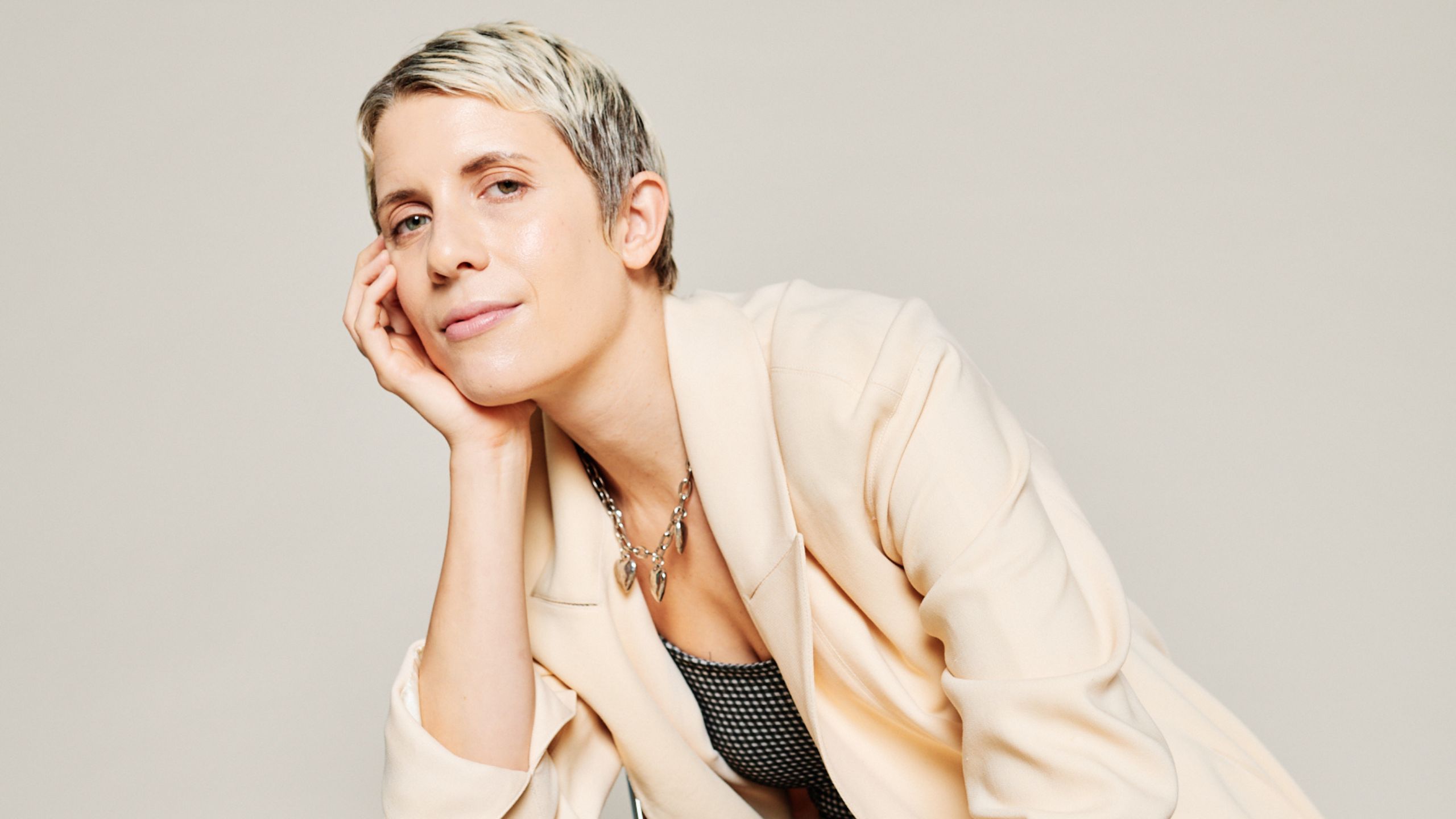 Lo-fi meets hi-tech in this boundary-pushing new film, as American indie dance pop group YACHT invite artificial intelligence into their creative process. Featuring a Q&A with YACHT lead singer Claire L. Evans.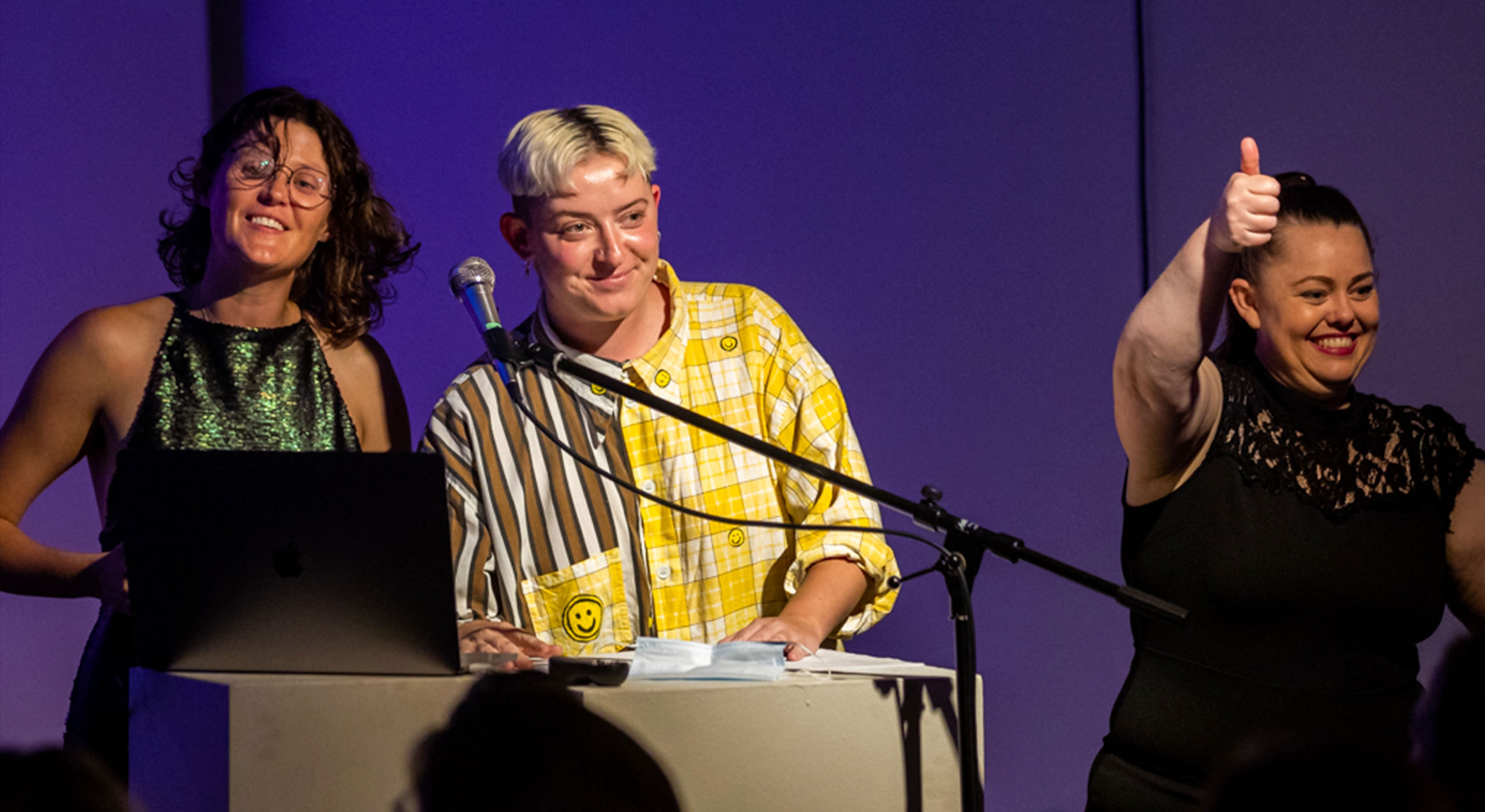 Executive realness comes to the online space as creators Xanthe Dobbie and Harriet Gilles livestream their hit queer corporate slideshow - with added digital-ness and super special guests!