OutlinesShortwaveNew Digital Commissions
Shortwave is a platform for early-career, interdisciplinary Australian artists, commissioned to create new work which explores and extends their digital practice. With Brad Darkson, Nasim Patel, JD Reforma, Claudia Nicholson, Riana Head-Toussaint and Feras Shaheen.
New commissioned works from interdisciplinary artists redefining their practice
Shortwave is a series of commissions for interdisciplinary Australian artists, seeking to further explore and extend their digital practice.
In the 2023 program, Brad Darkson, Nasim Patel, JD Reforma, Claudia Nicholson, Riana Head-Toussaint and Feras Shaheen present performance films that speak to our moment, channeling dance, the internet, photography, disability and artificial intelligence to reimagine their creative relationship with technology.
Feras Shaheen
The Bop
Riana Head-Toussaint
Animate Loading: 3
JD Reforma
Butterfly 
Brad Darkson
Dream Job 
Claudia Nicholson
The Deep Rivers Say it Slowly 
Nasim Patel
non-paradise
Shortwave is a digital commissioning program from Sydney Opera House, in collaboration with organisations across the sector. The Bop is supported by Sydney Opera House & Parramatta Artists' Studios. Dream Job is a co-commission between Sydney Opera House and Liquid Architecture's online journal Disclaimer. Animate Loading: 3 and non-paradise were facilitated through Critical Path's digital and choreographic exchange program.
Outlines
Outlines is a playful, provocative showcase of artists that are embracing and disrupting digital platforms and technology to imagine new forms of performance.               
This free online season celebrates and champions boundary-pushing contemporary artists, technologists, and visionaries whose work interrogates motion-capture, artificial intelligence, machine-learning, 3D animation, generative art, decentralised performance and experimental film techniques.
Feras Shaheen
Feras Shaheen's art practice spans across performance, semiotics, street dance, readymade art and digital media. Shaheen was born in Dubai, to Palestinian parents, and moved to Western Sydney at the age of 11. Shaheen traverses different roles within the arts, working as a director, performer, teacher, choreographer and digital artist. He holds a Bachelor of Design from Western Sydney University (2014).
Feras is currently working with Marrugeku presenting Jurrungu Ngan-ga, a collaborative production that addresses both local and global issues regarding the fear of cultural difference. In an ongoing capacity, Feras works on a duet titled 'Klapping' with Ahilan Ratnamohan, a contemporary project that consists of choreographic research into football, initially commissioned by Campbelltown Arts Centre (2017). In 2021, Feras has conceptualised and designed 'Forum Q' - a hybrid art form between public art installation and recreation space for the community in collaboration with CAC and Campbelltown Council. Feras has been awarded The Australian Ballet's Telstra Emerging Choreographer (TEC) in 2021. Feras has recently directed and choreographed a full-show length performative video installation that draws from the postmodern concept of hyperreality titled 'Plastic Bag' which premiered early 2022.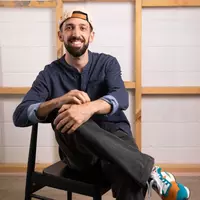 JD Reforma
JD Reforma is an artist, writer and curator. Across these practices he employs collage and quotation broadly, recontextualising elements of contemporary visual culture – pop music, film, fashion, celebrity, media and advertising – to articulate their influence on our personal, political and emotional topographies. His work spans video, sculpture, performance, and installation, and often reveals the inequities of race and class that intersect across our relations, cultures, institutions, and society.
Recent exhibitions include Dreamhome: Stories of Art and Shelter, curated by Justin Paton and Lisa Catt, Art Gallery of NSW; Like A Wheel That Turns: The 2022 Macfarlane Commissions, curated by Max Delany and Annika Kristensen, Australian Centre for Contemporary Art, Melbourne; Free/State, the 2022 Adelaide Biennial of Australian Art, curated by Sebastian Goldspink, Art Gallery of South Australia; the 67th Blake Prize, Casula Powerhouse; the 2020 John Fries Award, curated by Miriam Kelly, UNSW Galleries; Acid Mantle, COMA, Sydney; Hyper-linked, 2020, curated by Isobel Parker Philip, Art Gallery of New South Wales; HI-VIS, 2020, curated by Luke Letourneau, Casula Powerhouse; Don't Let Yourself Go, 2020, curated by Megan Monte and Josephine Skinner, Cement Fondu, Sydney; and Collective Trace, 2020, curated by Anna May Kirk, Sophie Penkethman-Young and Nerida Ross, PACT, Sydney.
His work has been extensively profiled by Broadsheet Sydney, Art Collector Magazine, Artlink, The Guardian, The Saturday Paper, RUSSH Magazine, Running Dog and Runway Journal. He was a 2020 City of Sydney Live/Work Space Artist; a 2019/20 Resident Artist at The Clothing Store, Carriageworks; a recipient of the 2018 4A Beijing Studio, 4A Centre for Contemporary Asian Art; and is currently a 2023 Waverley Artists Studios resident. His work is held in various private collections and by the Art Gallery of New South Wales.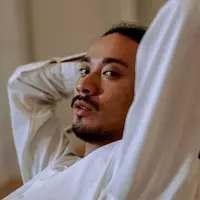 Brad Darkson
Brad Darkson is a South Australian visual artist currently working across various media including carving, sound, sculpture, multimedia installation, and painting. Darkson's practice is regularly focused on site specific works, and connections between contemporary and traditional cultural practice, language and lore. His current research interests include traditional land management practices, bureaucracy, seaweed, and the neo-capitalist hellhole we're all forced to exist within. Conceptually Darkson's work is often informed by his First Nations and Anglo Australian heritage. Brad's mob on his Dad's side is the Chester family, with lineages to Narungga and many other Nations in South Australia from Ngarrindjeri to Far West Coast. On his Mum's side he's from the Colley and Ball convict and settler migrant families, both arriving in 1839 aboard the Duchess of Northumberland.
In 2015 he completed a BFA at the University of South Australia and in 2017 he completed an MFAD at the University of Tasmania. Selected exhibitions include Make Yourself Comfortable I (solo exhibition) Post Office Projects 2022, Neoteric (group exhibition) 2022, Experimenta Life Forms (international triennial of media art) touring 2021 - 2024; Adelaide//International (group exhibition) Samstag Museum 2020; International Symposium on Electronic Art (South Korea) 2019; VIETNAM – ONE IN, ALL IN (Country Arts SA national exhibition) touring 2019 – 2021; The Return (group exhibition) Dark Mofo 2018; LOSS. GAIN. REVERB. DELAY. (solo exhibition) Vitalstatistix 2017.
Darkson currently sits on the board of The Australian Network for Art and Technology, the Guildhouse Artist Advisory Group, and as an Arts South Australia peer assessor.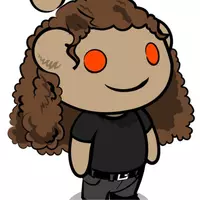 Claudia Nicholson
Claudia Nicholson is an interdisciplinary artist living and working on Bidjigal and Gadigal land. Her practice examines psychic (relating to the soul or mind) and physical connections to place through multidisciplinary forms of art making including painting, installation, performance, and moving image.
In 2019 Claudia was commissioned by Museum of Contemporary Art (Sydney) and Vivid Sydney as part of Vivid Sydney Festival and presented new commissioned work, By Your Side, at the Art Gallery of NSW. In 2020 she was commissioned by the National Gallery of Australia to develop Art Trail, an art education resource for young people and was invited by the Museum of Applied Arts and Sciences and TAFE NSW to deliver the inaugural Creative Studio presented by the Powerhouse and TAFE NSW. Recent exhibitions include Looking at Painting, Casula Powerhouse, Dream Sequence, Urban Theatre Projects 2020, Belonging, Art Gallery of NSW, 2019, Unfinished Business: Perspectives on art and feminism Australian Centre for Contemporary Art, The National 2017: New Australian Art Carriageworks, Sydney; 2017. In 2017 She was awarded the NSW Emerging Visual Arts Fellowship. Her work is held in the collections of the Art Gallery of NSW, Campbelltown Arts Centre and Artbank.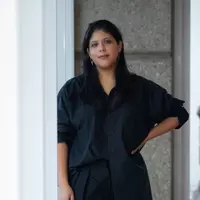 Nasim Patel
Nasim is an artist engaging with diasporic culture, identity, technologies and the Anthropocene through hip-hop, digital work, and writings. He graduated from the VCA with a Bachelor of Fine Arts (Dance) in 2018 and is currently studying a Bachelor of Arts in Screen & Cultural Studies and Islamic Studies. He has performed with choreographers such as Jo Lloyd, Rachael Wisby, and Chris Chua, with whom he helped develop the interactive video game performance BeatStorm. Nasim's written work has been published by Hardie Grant in the 2021 SBS Emerging Writers Anthology Between Two Worlds, as part of the Open Tab and Massaged by the Medium projects through Critical Path, and as part of ACCA's 2022 Writing in the Expanded Field IV program.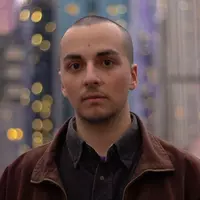 Riana Head-Toussaint
Riana Head-Toussaint is an interdisciplinary crip/disabled artist of Afro-Caribbean heritage. She frequently straddles multiple roles across her projects; employing choreography, performance, film, sound design and immersive installation to create works that interrogate entrenched systems, structures and ways of thinking; and advocate for social change.
Her practice sits at the intersection of creative expression, activism, cultural exchange and disability justice, and is deeply informed by her movement language and embodied-experience as a wheelchair-user, and her training as a legal practitioner.
Riana's practice also involves significant, broader curatorial/space-making projects, aimed at increasing creative opportunities and connections between traditionally sidelined communities, and opening up space for greater embodiment. She is the founder of 'Headquarters' dedicated, disability-led digital space, and CRIP RAVE THEORY, a club night outside the club fostering more intersectionally-accessible rave spaces. She is a DJ (Aquenta) and Solicitor, and has worked in various investigative, policymaking and executive/research positions at the Australian Human Rights Commission and beyond.
Her work has exhibited widely across so-called Australia and virtual spaces, and she has hosted and participated in numerous talks, workshops and panels surrounding art, culture and disability.
Most recently, she was commissioned to choreograph an iteration of site-responsive work Animate Loading, as part of the official opening celebrations of the Art Gallery of New South Wales' North Building.
Riana currently lives and works on unceded Darug and Gadigal Country.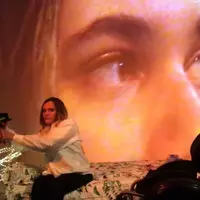 Credits
About the work
Feras Shaheen The Bop
The Bop* is a dance film created in collaboration with the general public.
The Bop invites the audience to engage in a task-based dance project allowing them to explore their interpretation and experimentation in a public space without diverting far from their day-to-day routines. The Bop seeks to challenge our perceptions of what accessibility truly means within the arts community by valuing exposure of process and by centring the involvement of the general public.
*a bop is that sweet feeling you obtain while listening to a banger** of a tune forcing you to repeatedly nod your head in approval.
**a banger is that tune that makes you bop and say 'tuuuuunneeeee'.
 
Artists
A project by Feras Shaheen in collaboration with:
Animation
David Keodara
Costume
Karina Fjodorova
Music Production
Kieran Crowe
Vocals and Lyrics
Strictly DT
This project is supported by Sydney Opera House & Parramatta Artists' Studios.
Sound Design, Mix and Mastering
Waza
Filmed by
Calum Stewart
Dave May
BTS
Jean-Pierre Mattos
Special thanks to Esem Projects and Maxed Out Rentals
About the work
Animate Loading is a disability-led work that is in direct dialogue with the space it inhabits. A dynamic group of performers drawing on their diverse movement languages and embodied experiences to activate a space, bringing its seen and unseen dimensions into focus.
First created on a rooftop carkpark in Parramatta in early 2022, and evolving among post-industrial stone ruins and graffitied water tanks at Casula Powerhouse; this version of Animate Loading took shape within and around the construction of the Art Gallery of New South Wales' North Building, and was performed as part of its official opening celebrations. 
This choreographic film seeks to immerse the viewer in the tones, textures and rhythms of that performance.
Lo-fi, hand-held and embodied videography are used to highlight a series of significant micro-moments in the work. Edited together with location material, they offer a sensorial, intimate experience to the viewer; proximate to what is stirred when witnessing the performance in situ.
Creative Audio-Description has also been used to facilitate this; another form of witnessing derived from disability culture. 
An embodied call to action, inviting us to reconfigure our interactions with so-called public spaces, and each other within them.

Credits
Concept, direction and choreography
Riana Head-Toussaint
Performer/collaborators
Tom Kentta, Bedelia Lowrenčev, Jeremy Lowrenčev, Savannah Stimson, Leo Tsao, Natalie Tso
Access Facilitator/Outside Eye
Imogen Yang
Technical Support
Stephen Dobson
Cinematography
Riana Head-Toussaint and Imogen Yang
Editing and Sound Design
Riana Head-Toussaint
Audio Description
Riana Head-Toussaint and Imogen Yang
Creative Associate – Writing and Documentation
Cynthia Florek
Costume and Production Assistant
Benaiah Brophey
This iteration of Animate Loading was originally commissioned and presented as a live performance at the Art Gallery of New South Wales, as part of the opening celebrations for the new North Building.
Huge thanks to the curatorial and production teams for believing in and supporting this work: Paschal Daantos Berry, Lisa Catt, Danielle Gullotta, Katy Green Loughrey, Alex Hardy, Katrina Douglas, Daniel Kilp, Lila Neiswanger, Bonnie Huang and Thomas Sargeant.
Deep, heartfelt thanks also to Wesley Shaw and Juanita Kelly-Mundine for sharing their knowledges and stories, which formed an anchor for the work in all senses. 
Facilitated through Critical Path's digital and choreographic exchange program curated by Matt Cornell.
About the work
JD Reforma's Butterfly is a filmed performance that manipulates theatre as raw material. Embodied by two actresses, it pivots on the potent dynamic between the central protagonists of the stage musical, Miss Saigon and the classical opera on which it is based, Madama Butterfly. It traces the axis of occupation that connects their worlds, where Asia exists as a resource to be pillaged by the West, and Asian women, psychologically and economically subjugated to military occupation, are sexually commodified and controlled by American men.
In Butterfly, Reforma has conscripted the artificial intelligence chatbot ChatGPT to 'perform' the role of one of the lovers in the duet 'This Money's Yours', from Miss Saigon. In it, American Marine sergeant, Chris offers Vietnamese bargirl Kim money for sex, which she innocently refuses. Reforma repurposes Chris' persistent and questioning lyrics – Can I see you tonight? How would you like living with me? – and poses them instead to ChatGPT. In this gesture the artist supplants woman with AI, scripting a performance between man, a soldier conditioned in the transactional commands of Western entitlement, and machine, a robot enslaved to its programming language and protocols, whose speech eerily echoes the dutiful refrains of Kim's artificial sexual captivity. By foregrounding his means of production, Reforma reveals the layers of meaning embedded within his source material – "opera" derives from the Latin opus, meaning "work" or "labour", while "robot" originates from the Czech robota, meaning "forced labour" or "drudgery" – while underscoring the histories of artificial creation that link women and machines to cycles of indentured servitude.
Commissioned for the Sydney Opera House, and premiering symbolically between the recent Handa Opera on Sydney Harbour production of Madama Butterfly and Opera Australia's presentation of Miss Saigon, JD Reforma's Butterfly implicates Australia's own cultural institutions in the perpetuation of colonial power.
 
Artists
Concept and Direction
JD Reforma
Performers
Chloe Corkran, Athena Thebus
Filming and Production
Motel Picture Company
Sound, Design and Score
Joan Banoit
Supported by Waverley Council through Waverley Artist Studios, 2023; and Motel Picture Company.
The artist would like to extend his deepest thanks to Chloe Corkran, Athena Thebus, Sophie Georgiou, Stefce Mileski, Joan Banoit, Elizabeth Reidy, Todd Fuller, Frances Barrett, and Stella Rosa McDonald for their generous contributions, insights, and support.
About the work
Reddit: a website community for people to discuss any topic in forums called 'subreddits' or just 'subs'. In 2023 the 10th most visited website in the world.
Antiwork: Unemployment for all, not just the rich!: a subreddit for those who want to end work, are curious about ending work, want to get the most out of a work-free life, want more information on anti-work ideas and want personal help with their own jobs/work-related struggles.
The Antiwork subreddit is in the top 1% largest communities on Reddit and during the covid pandemic grew from 13k members in 2019 to 2.6M members in 2023.
Dream Job is a co-commission between Sydney Opera House and Liquid Architecture's online journal Disclaimer.
Artists
Brad Darkson in collaboration with 2.6million people
Lead Animator
Thom Dickson
Animation Consultant
Arthur Ah Chee
Animation Support
ACOLAB Studio, Tarntanya (Adelaide)
About the work
The Deep Rivers Say It Slowly is a new video work by Claudia Nicholson that borrows its form from the photographic slideshow. Slipping between still and moving images, the work revisits a collection of photographs mostly taken by the artist while visiting Central and South America for the first time. Nicholson was born in Colombia and adopted and raised in Australia. The Deep Rivers Say It Slowly is part of an ongoing attempt to move through an obfuscated cultural knowledge. Like the movement or pace of a slideshow this process of attuning to and touching a sense of knowing seems to slip away as soon as it feels close. Through returning, enlarging, cropping, and reframing, Nicholson is reaching towards a cultural sensibility and collective memory she is a part of.

Artists
The Deep Rivers Say it Slowly, Claudia Nicholson
Original Music
Monica Brooks
About the Work
non-paradise is a meditation on deserts. It compares the myth of the desert as an absent place with white noise, the presence of all frequencies on a spectrum being simultaneously received by an interface. Drawing parallels between white noise and social hostilities toward the desert landscape, the film reflects on the artist's ancestral migratory heritage, colonial notions of the Other, and Islamic conceptions of paradise.
Filmed on unceded lands at Sandy Point, South Gippsland.
 
Artists
Nasim Patel
Videographer
Simon McWilliam
Composer
Hanif Patel
Mridingam/Ghatam
Siddharth Adityan
Special thanks
Jason Pearce, Rachael Wisby, Matt Cornell, Sakina, Naseera Naeem and James Smith
Facilitated through Critical Path's digital and choreographic exchange program curated by Matt Cornell.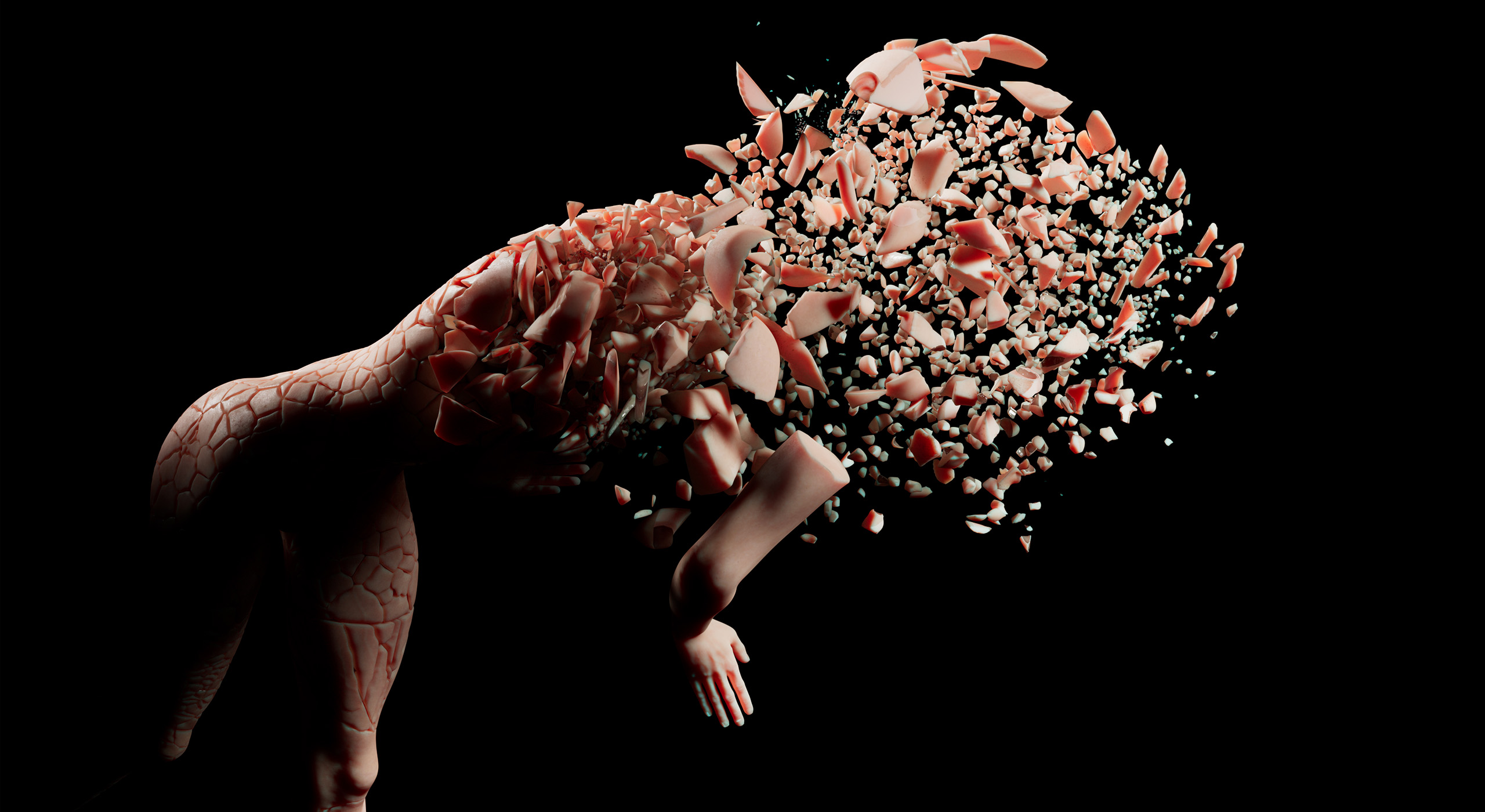 Lose yourself in the uncanny spaces between the digital and the physical with two transformative works by artist and digital choreographer Harrison Hall, in collaboration with Luca Dante, Sam Mcgilp and Naxs Future, taking us into an emerging realm of choreographic practice combining dance, 3D animation and music.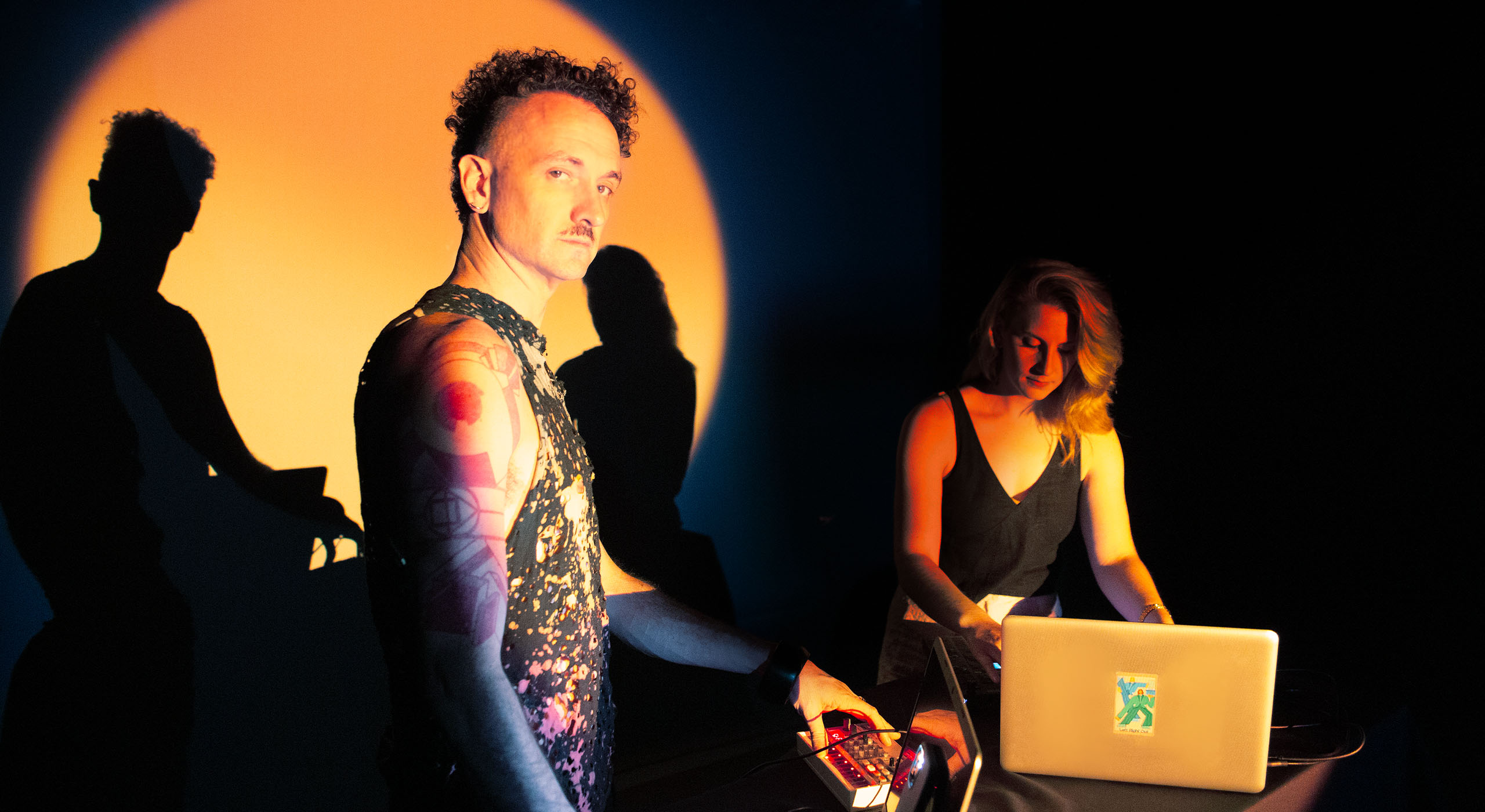 Experimental electronic artists Alexis Weaver and salllvage come together for a live audio-visual performance using AI tools and techniques to mirror the creative process.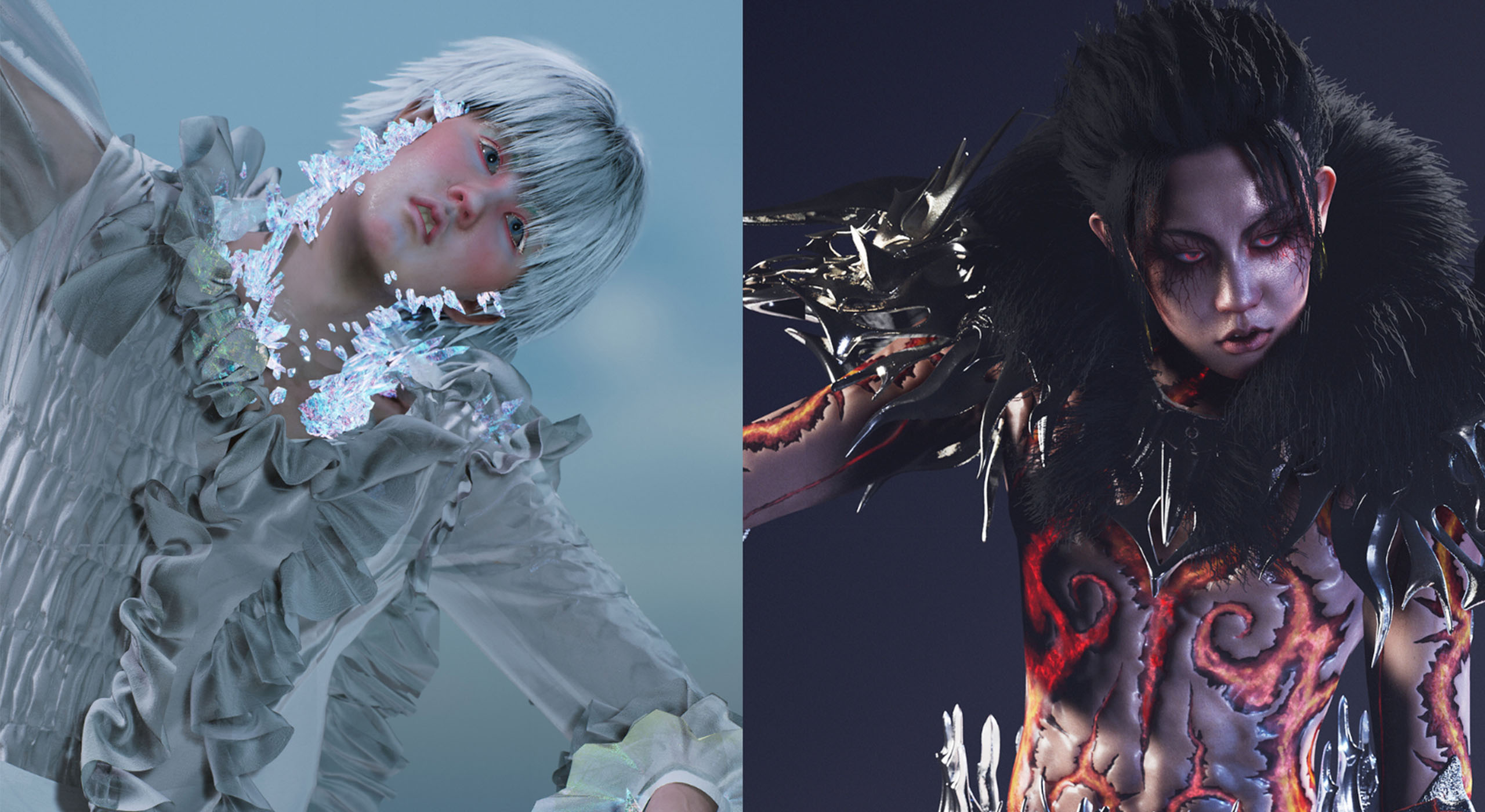 An innovative motion-capture performance, created by renowned Shanghai-based artist Lu Yang. Dancers in Sydney and Hong Kong, meet in the same virtual environment creating a high-energy audiovisual experience that draws on Buddhist philosophy, internet culture, video games and the aesthetics of anime.