Patch Theatre in collaboration with Gravity & Other Myths I Wish... Term 1
An Acrobatic and Technology Creative Learning Performance | Early Stage 1 - Stage 3 | I Wish... is an acrobatic adventure exploring all the things we could be. Through physical theatre, stunning visuals, and a healthy dose of humour, explore our differences to reveal the magic of individuality.
| | |
| --- | --- |
| Date | Time |
| Wednesday 10 April 2024 | 10am, 12.30pm |
| Thursday 11 April 2024 | 10am, 12.30pm |
One complimentary teacher per class. Ratio required for supervision is 1 teacher per 15 students. The only authorised ticket agency for this event is the Sydney Opera House. 
For more information about Authorised Agencies, see the frequently asked questions below.
Suitable for Stages Early Stage 1 - Stage 3
This event is recommended for Years K - 5.
The Opera House is committed to the safety and wellbeing of children that visit or engage with us. Read our Child Safety Policy
Run time
The duration of this event is 55 minutes plus a 15 minute Question and Answer session with the artists on stage.
Event duration is a guide only and may be subject to change.
Warnings
Haze and lighting effects.
Creators
Geoff Cobham
Darcy Grant
Composer
Luke Smiles
Will Spartalis
Designer/Maker
Michelle 'Maddog' Delaney
Technical Designer
Alexander Hatchard
Costume Designer
Renate Henschke
Animation
Luku Kuku
Original Cast/Makers
Zoë Dunwoodie
Lisa Goldsworthy
Wakara Gondarra
Simon McClur
This project has been assisted by the Australian Government through Creative Australia, its arts funding and advisory body.
"What a brilliant show…. An imaginative, funny and thought-provoking time for me and my year two class." 
"It was so multi-faceted, that children could engage with it in whatever way was developmentally appropriate for them." 
"Relevant, relatable and wondrous!" 
"Even students who are often difficult to engage were totally immersed during the performance." 
"A wonderful, engaging performance for students and adults." 
"This was one of the best school theatre performances I have seen in my 30 years of teaching" 
I Wish… is a visually stunning spectacle of lights, circus feats and self-exploration

Play & Go
An acrobatic adventure exploring all the things we could be...
People are made of stuff – good stuff and bad stuff, happy and sad stuff, stinky, odd, boring, dangerous, funny, sparkling potions of stuff. People also have secret ingredients – what could your secret ingredient be?
I Wish… is an exciting collaboration between two internationally renowned Australian performance companies – Patch Theatre (makers of ZOOOM) and the circus acrobatic company Gravity & Other Myths. Through physical theatre, stunning visuals, and a healthy dose of humour, students will be thrilled by gravity-defying acrobatics, and coloured lights and lasers.
The performers use their imaginations to explore all the things they could be – from an astronaut to a unicorn, and everything in between. While exploring all their big feelings on stage, the acrobats encourage students to see the power of exploring our differences to reveal the magic of individuality.
Sydney Opera House presents I Wish... by Patch Theatre in collaboration with Gravity & Other Myths
Darcy Grant
Co-Director
Darcy Grant is a classically trained acrobat, award-winning fine art photographer and physical theatre director.
Darcy is a founding member of Circa, revered as one of the world's most adventurous, genre-defying circuses and has trained, taught and toured work on the bleeding edge of new circus at some of the world's most prestigious venues.
Where theatre, dance, circus and visual art meet is where Darcy likes to practice. His visual aesthetic is foundation and scaffold to his show making.
In 2017 Darcy was co-commissioned by Adelaide International Arts Festival and Sydney Festival to direct Backbone by Gravity and Other Myths. The show premiered to 5-star reviews and standing ovations. Backbone won a 2018 Australian Dance Award for Outstanding Achievement in Physical Theatre and was nominated for three Helpmann Awards including Best Choreography and Best New Australian Work.
The Adelaide Festival commissioned Darcy to create another work for the 2019 Festival – Out of Chaos with Gravity & Other Myths – that also premiered to glowing critical and popular acclaim, winning a Helpmann award for Best Visual or Physical Theatre production. In 2021 Darcy Directed The Pulse – a genre defying work that subsequently won three International Circus Awards and in 2022 was adapted in to an outdoor work of scale MACRO that opened both Adelaide and Edinburgh international Arts Festivals in front of a combined Audience of 23,000 people.
Darcy is currently the Artistic Director of Gravity & Other Myths.
As a photographer, Darcy regularly shoots live performance for companies such as Opera Australia and The Farm. Darcy has had solo photographic exhibitions in Brisbane, Melbourne and Berlin.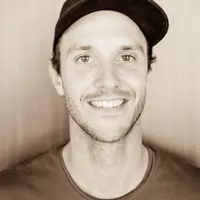 Geoff Cobham
Co-Director
Geoff Cobham is one of Australia's leading culture professionals with over 40 years' experience collaborating in all forms of theatre.
His artistic reputation both nationally and internationally comes from an outstanding multi-award-winning career working with several of Australia's foremost arts organisations and events. He spent ten years as Associate Director of dance theatre Force Majeure, five years as resident designer at State Theatre Company South Australia and has worked in senior management roles at Sydney Festival, Adelaide Festival and WOMAD.
Geoff founded Bluebottle in 1998, an award-winning lighting design company which integrates outstanding lighting design into theatres, galleries, installations, architecture, exhibitions and music.
He has a long and notable history with Patch Theatre, having worked on a variety of productions including The Fastest Boy, Emily Loves to Bounce and Me & My Shadow before taking the reins as Artistic Director in 2018. Over the past three years Geoff has created in-theatre works ZOOOM and I Wish… and installation works Firefly Forest, Glow, The Lighthouse, Mirror Mirror, and Sea of Light, and in 2022 will premiere a new in-theatre work Home, created in collaboration with Restless Dance in 2022.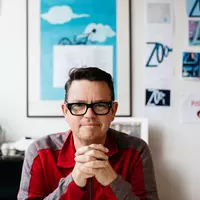 Patch Theatre
Patch Theatre creates visually captivating performances for 4–8-year-olds, exploring how children see the world. Their works place children at the centre of the performance, promoting imagination, wonder and discovery.
Founded in South Australia in 1972, Patch has produced over 100 unique works and won countless awards. Patch performances have been presented across Australia and the globe, capturing the imaginations of children worldwide.
Each year, Patch provides inspirational, design-rich theatre experiences to over 50,000 children.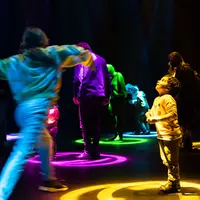 Gravity & Other Myths
Gravity & Other Myths (GOM) are one of Australia's most acclaimed arts companies of the last decade; inspiring audiences, empowering artists and connecting communities worldwide.

Dubbed not small to medium but small and mighty, GOM is the only South Australian arts company of its size with such prolific and far-reaching output. Since GOM was founded in 2009, they have premiered eight acclaimed works presented in 37 countries to audiences in excess of 700,000; a testament to the experience of their leadership team and vision of their artists and key creatives.

GOM's work celebrates humanity, play and physical virtuosity. It is bold, cheeky, daring and innovative, a true product of the company that creates it.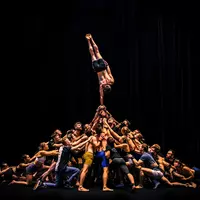 A Day Out at the House
Are you looking to extend your school excursion time onsite at Sydney Opera House? 
For specific performances and workshops over the year we have combined a 'performance/workshop' with a walking tour of Sydney Opera House for a total 3-4 hour experience for your students at the House.
Ticket and Travel Subsidy
The Sydney Opera House is committed to providing the very best national and international performing arts experiences to NSW students as part of their educational studies.
The Sydney Opera House Arts Assist program provides the full cost of the Creative Learning performance ticket and $5 per student toward travel costs. School applications are assessed according to socioeconomic disadvantage, schools with special needs and individual responses regarding the School Profile and School Community.
The Sydney Opera House thanks and acknowledges our generous Arts Assist donors; The Greatorex Foundation and Sydney Opera House Ladies' Committee.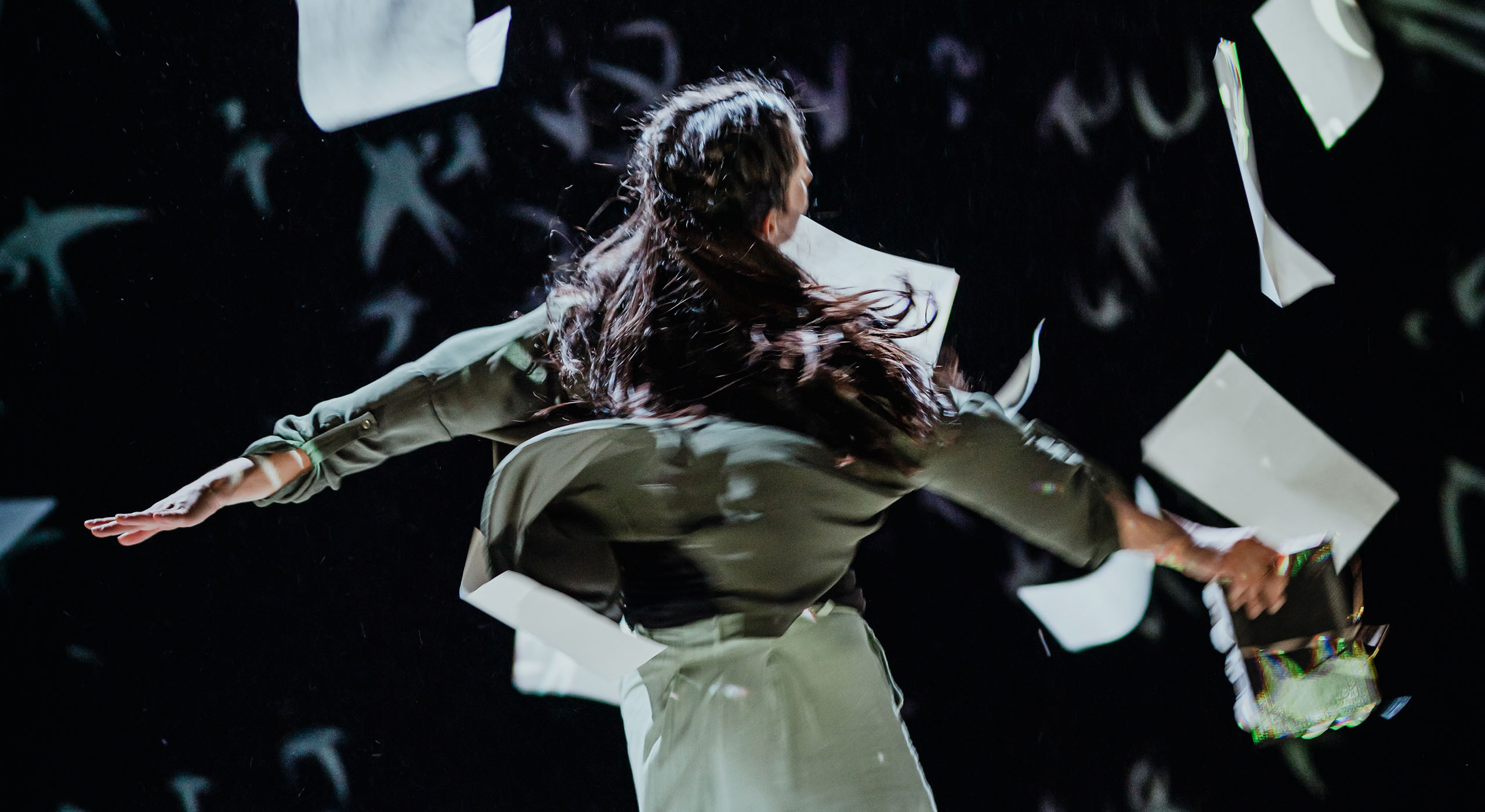 Schools Performance | Stages 2 - 6 | Little Murmur is a new dance theatre show for schools, that features groundbreaking projection, an extraordinary soundscape and a blizzard of paper and confetti.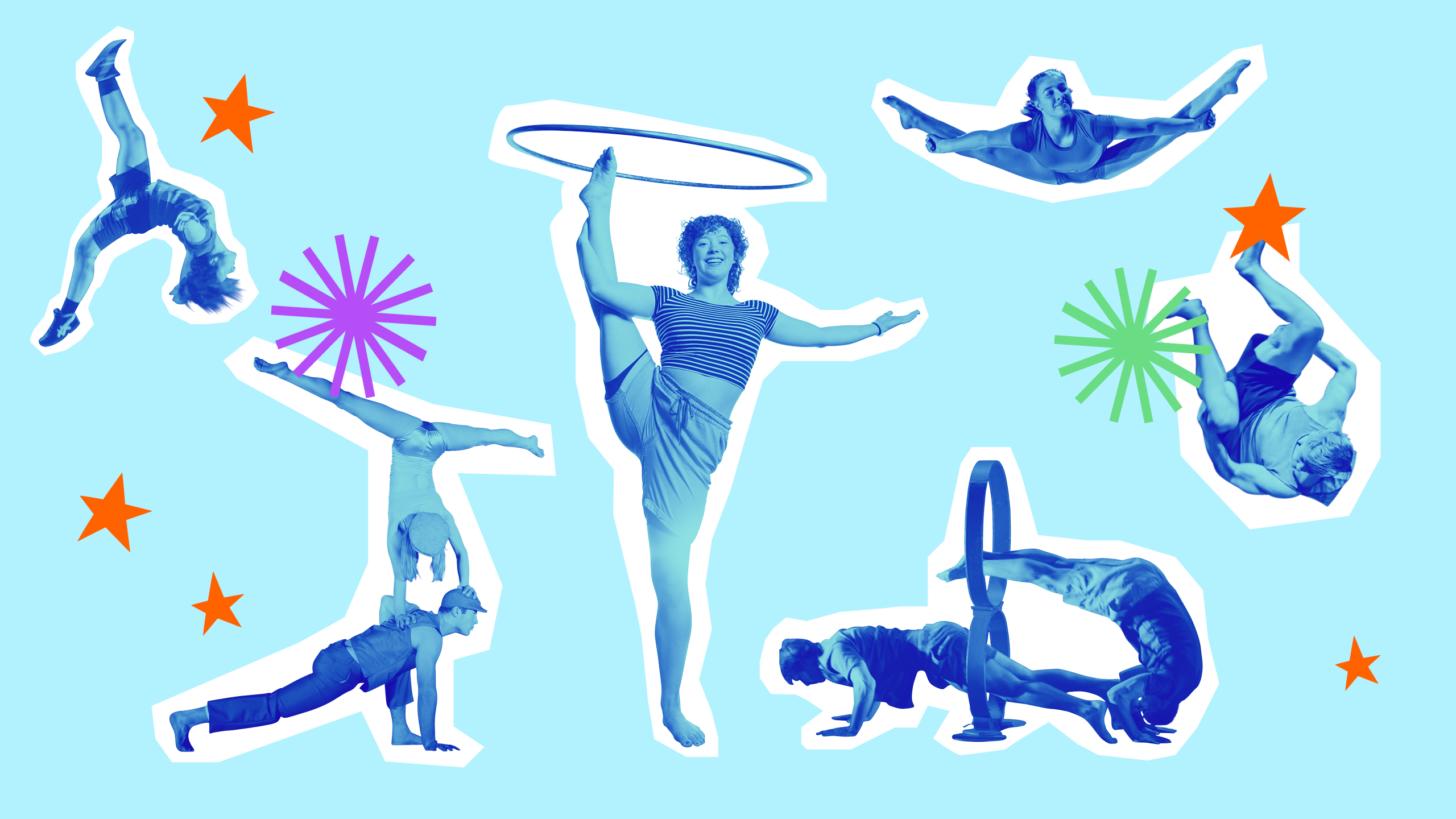 Schools Performance | Stages ES1 - 4 | Big Sky unfolds over a single night, from sunset to dawn and follows 12 unforgettable characters as they look forward to their futures, show off, get spooked, prank each other and get up to mischief.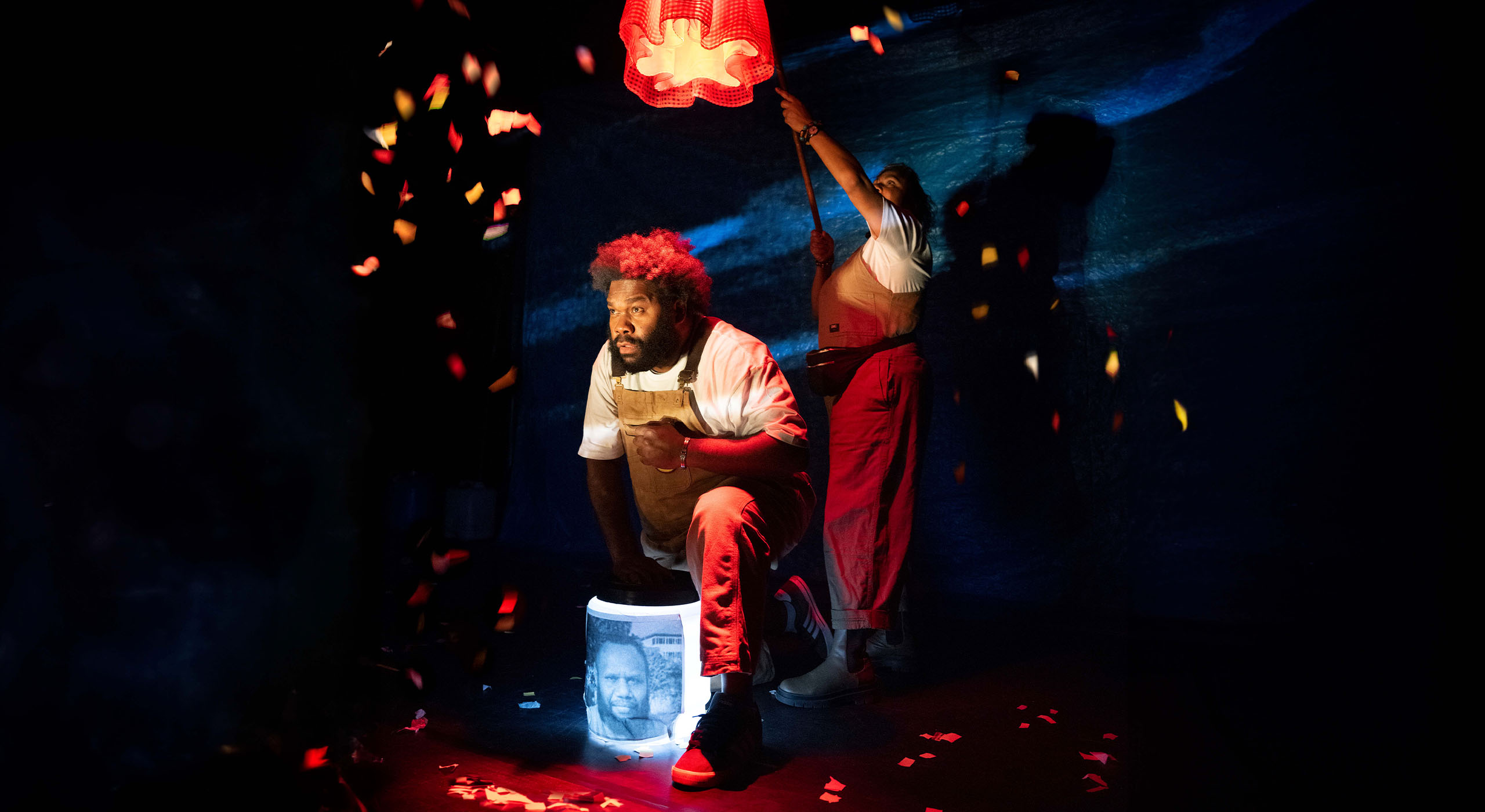 Schools Performance | Stages 2 - 6 | In 2015, Cyclone Pam ravaged the South Pacific. Edgell Junior, a Ni-Vanuatu man from Pentecost Island, experienced and survived Cyclone Pam and its aftermath. Based on his lived experience, this moving production emphasises the real importance of community cooperation and resilience