Contemporary Art presented by Sydney Opera House
Contemporary art at the Sydney Opera House is guided by the promise that visual artists can challenge us to experience the world anew. With an emphasis on commissioning and exhibiting the artists of today, the twentieth century architectural icon is situated as a catalyst for visual artists to stage open-ended exhibitions, installations and projects that offer insights into the most pressing cultural, political and social questions of our society.
Transcending geographical boundaries, the contemporary art projects exhibited at the Opera House encapsulate the diversity of artistic expression, from temporal pursuits such as performance, sound and choreography, to digital art forms such as film, video and moving image, along with new art forms yet to be developed or fully understood. Central to these works is the encouragement of the deep understanding and enjoyment of art by our local, national and international audiences, both virtually and at the Opera House.
Through these meaningful encounters with artists and ideas of our time, the Opera House contributes to the global dialogue of contemporary art, weaving together the established and experimental, the past and present, the physical and the intangible - reflecting the promise that contemporary art, in illuminating our lives, can build a more just world. 
In your life you've got to have luck. To have this opportunity, I appreciate it very much. I can't wait for overseas people and all Australians to see Vivid. God, I'm a lucky dog.

Dr John Olsen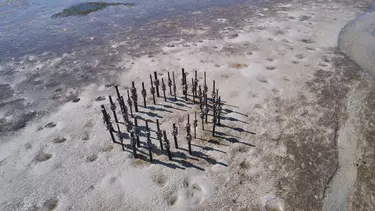 Whispers by Quandamooka artist Megan Cope (2023)
Drawing inspiration from Tubowgule as a historic place of ceremony, gathering and celebration in Aboriginal Australia, Quandamooka artist Megan Cope will transform the Sydney Opera House.
Using tens of thousands of kinyingarra (oyster in Jandai language) shells, Cope's immersive sculptures expand the narrative beyond the Opera House, connecting it with Land, Sky and Sea Country through a First Nations lens.
Megan Cope, 'Kinyingarra Guwinyanba (On Country)', 2021-ongoing. Documentation by Cian Saunders. Image courtesy of the artist and Milani Gallery, Meanjin / Brisbane.
Lighting of the Sails
Distilling the essence of Olsen's esteemed career, spanning over sixty years, the animated artwork Lighting of the Sails: Life Enlivened spotlights Olsen's enduring interest and fascination with Australian nature and landscape. Through images selected by curator Dr. Deborah Hart and animated by creative technologists Curiious, Life Enlivened (2023) celebrates the propulsive power of Olsen's painterly brush to envision the natural world anew.
John Olsen and Curiious, 'Life Enlivened' (2023), still image. Commissioned and presented by Sydney Opera House and Destination NSW for VIVID Live 2023.
Tutti Presto fff (2022)
Oscillating between sound, performance and choreography, Lauren Brincat's live sculpture, Tutti Presto fff, reinterprets the iconic site of the Sydney Opera House through an experimental, roving contemporary art project. In half hour performances during VIVID LIVE 2022 on the Sydney Opera House Forecourt and Monumental Steps, Brincat's work used a group of close collaborators from various backgrounds to make a scene. Brincat's collaboration with co-composer Alyx Denison and textile designer Leah Giblin existed as an experimental sonic and visual intervention — offering audiences a moment of pause, imploring us to stop, think and feel.
Lauren Brincat - 'Tutti Presto fff' (2022). Commissioned by the Sydney Opera House for VIVID LIVE 2022. Proudly funded by the NSW Government through the Culture Up Late Initiative.
This new polyphonic piece pulses with the sound of temperatures rising! rising! rising! and the burning intensity of the momentary present. Step by step, I'm pulsing with anticipation to make a work which will make you feel as if someone placed a defibrillator on your eyeballs and drum kit in your soul.

Lauren Brincat
The Concert (2022)
A film by Angela Goh to premiere in November 2022 as part of UnWrapped. 
Reimagining the original Acoustic Reflectors, affectionately known as the "Doughnuts", that hung in the Concert Hall from 1973 until 2020, Angela Goh's The Concert is a fantastical journey of mythical proportions that uses fantasy, imagination and fiction to ask real questions about who we are, how we remember, and how meaning is made and remade throughout time.
Created following a 2021 residency at the Sydney Opera House, Goh has assembled an exceptional artistic team to make The Concert, a 40 minute film weaving together dance, song, costume, poetry, sound and cinematography, and starring an extensive cast of performers ranging from seven to 76 years old.
Filmed entirely onsite at the Sydney Opera House, but in the interstices and hidden areas, The Concert takes one of the most recognisable buildings on the planet and renders it into otherworldly terrain.
Commissioned and presented by Sydney Opera House as part of New Work Now, enabled by Tonkin Zulaikha Greer Architects.
An artefact is something from a different time that shows up and provokes our imagination. It is not only a thing, but a springboard into imagining who we have been, who we are, and who we might become.

Angela Goh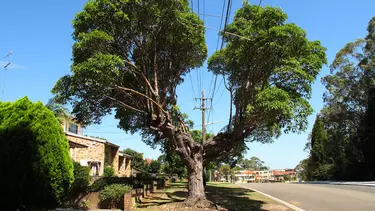 Artist Garry Trinh's Giant Bonsai (2011 -) is an ongoing photographic project, digitally presented for Antidote, that celebrates the incidental charms of creative urban vegetation pruning in Sydney.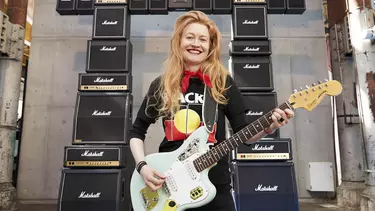 "These relics of sound were once loved, played or worn." This new online artwork by Sydney artist NELL is for all those who have never let go of the posters, the t-shirts, the guitar picks and drumsticks.
A Proxy for a Thousand Eyes, 2020
The instinctive human urge to touch, to hold, to press, to feel and to be felt was lost with COVID-19's social distancing measures. Responding to this reality, artist Cherine Fahd's participatory performance, A Proxy for a Thousand Eyes explored the nature of touch and intimacy in the COVID-19 world. Commissioned as part of Sydney Opera House's 2020 Art Assembly, the work invited members of the public to participate in a series of loosely choreographed interactions with the artist.
"As we have kept apart to keep each other safe, A Proxy for a Thousand Eyes offers a teachable moment about interconnectedness and the human spirit by creating something new from what is gone. Through the language of regeneration, performance and portraiture, the work reminds us of the belief in the necessity of stories, language, and connection for our survival. This is the role of art — in normality or crisis — its existence as a searchlight that casts itself outwards, bringing the world into sharper relief and proximity." Micheal Do, 2020
Returning
Responding to our collective moment in time, Returning is a serial digital exhibition by artists from Asia and Australia that offers succinct meditations on the events, experiences and propositions prompted by the pandemic. Set over multiple chapters, Returning: Chapter 1 commissions Australian and Japanese perspectives. Returning: Chapter 2 commissions Australian and Taiwanese perspectives.
Chapter 1
While much of the imagery is drawn from 2020, Chapter 1 Artists have created more than mere artefacts of the pandemic. Their enduring works beat with a rhetorical urgency. Conceived as online moving image works, video is used as a tool to navigate forward. They have taken to individual forms of political activism and social commentary, creating works that impel us to view the recent past differently, while asking what the future might portend.
Chapter 1 Artists: Yu Araki (Japan), Caroline Garcia (Australia), Cherine Fahd (Australia), Koki Tanaka (Japan).
Returning: Chapter 1 is co-presented with The Japan Foundation, Sydney.
Chapter 2
Critical, engaged and historically grounded, Chapter 2 platforms artists with particular interests exploring autobiography, mythology and culture to address a world that seems perpetually in crisis. Energised with cultural opposition, reclamation, and risk-taking, their responses are entwined with the politics of this time. Using the body, soundtrack, the Opera House and the virtual as their muses, the result is a broad-ranging collection of works that read as scenes, scores and states of existence: innocence, happiness, the sublime, despair, rage, confusion and imagination.
Ultimately, these artists have set their ambition to challenge us to be genuinely critical and thoughtful — asking us, as thinkers, as feelers and as witnesses to the past two years, to interrogate and engage more thoughtfully with the world around us. This is their vision of how we will return - return to the world, return to each other and most importantly, return to ourselves.
Chapter 2 Artists: Su Yu Hsin (Taiwan) & Angela Goh (Australia), Charwei Tsai (Taiwan), Riverbed Theatre Company (Taiwan), Amrita Hepi (Australia).
Returning: Chapter 2 is co-curated with C-Lab, Taiwan and supported by the Ministry of Culture, Taiwan.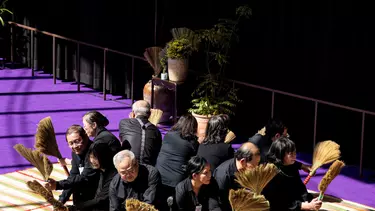 RE:TUNING (2022)
A participatory art experience presented as part of the Opera House's annual Antidote festival of ideas, art and change, RE:TUNING is a generous invitation to listen beyond the Western scale and dissolve auditory biases.
Featuring master musicians Chloe Chung, Bukhchuluun Ganburged, Nicholas Ng, Priya Srinivasan and Norm Jurrawaa Stanley, RE:TUNING  teaches us to re-tune our ears to the renewed practices of dormant sounds. Audiences are invited to bring their instruments, to listen, to play, to reconnect and to re-tune with one another, to respond to the question: Can you de-colonise sound?
Commissioned and presented by Sydney Opera House and enabled by Janne Ryan and ARROW.
Perhaps one day we can start our own pre-colonised orchestras and come together to play the instruments of our ancestors.

James Nguyen and Victoria Pham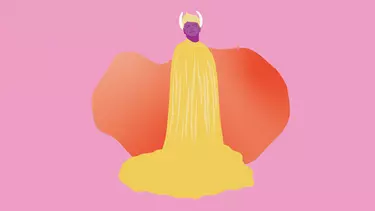 CREATION, 2022
A kaleidoscopic invitation to communal action, Deborah Kelly's CREATION is a participatory art encounter sparking a rethink of engaging with the world. Expect liturgy, colour, dance and transcendence from way beyond gender polarities.
Micheal Do is a curator, programmer and writer working across Australia, New Zealand and Asia. His curatorial focus lies in developing thematic and immersive exhibitions that extrapolate research and artistic practices into contemporary contexts. He is curator, contemporary art at the Sydney Opera House, Australia and curator of Projects at Auckland Art Fair, New Zealand.
His exhibition 'Soft Core', exploring soft and inflatable sculptures developed for Casula Powerhouse Arts Centre, Sydney, recently concluded its tour of twelve regional and rural galleries throughout New South Wales, Victoria and Queensland from 2016 – 2019. Micheal  curated 'Not Niwe, Not Nieuw, Not Neu' (2017) and 'The Invisible Hand' (2019) for 4A Centre for Contemporary Asian Art and among other exhibitions curated '5X5: The Artist and The Patron' (2018), a survey of 5 artist/collector relationships for Penrith Regional Gallery & The Lewers Bequest and 'A Proxy for a Thousand Eyes' (2020) for Sydney Opera House.
He was the 2018 recipient of The Freedman Foundation's Travelling Scholarship for Curators and the recipient Museums and Galleries NSW Artist and Curator Residency Grant in 2016. His writing appears in publications including 4A Papers; Art Collector Australia; Art Monthly, Australasia; Art Review Asia, Artist Profile Magazine, S+S Magazine, VAULT Magazine, and 10 Magazine, along with artists' catalogues.
Sydney Opera House's Curator Contemporary Art is enabled by Cathy & Andrew Cameron AM.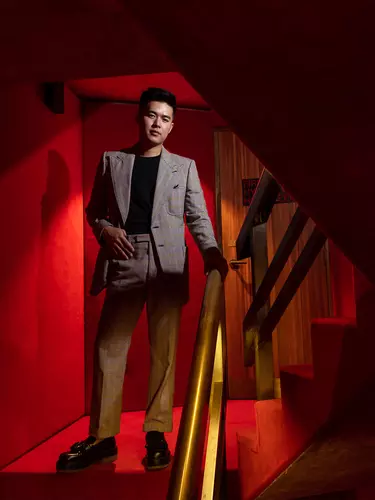 Be a part of contemporary art at the Opera House
Contemporary art is at the heart of the Opera House, and has been since our 1973 opening. Each year, our donors help to commission new, exciting art projects at the Opera House, like the ones featured on this page.
Get involved now. Contact our Philanthropy team on 02 9250 7077 or give@sydneyoperahouse.com.